Home Interior Design Styles: What is Cottage Style?
By Mikael Short
March 17, 2022
More adaptations of cottage style have emerged within the last couple of decades, from English cottage, coastal cottage, rustic cottage, French cottage, and modern cottage styles—mostly distinguished by the colors, patterns, and style of accessories and heirlooms highlighted.
The common denominator of cottage styles is creating a cozy, inviting, and familiar place to settle in and unwind, featuring palatable colors, patterns, and vintage features.
What Is Cottage Style Interior Design?
You don't need a cottage to incorporate cottage style designs. Creating a bright and cozy home environment is the goal of any cottage style.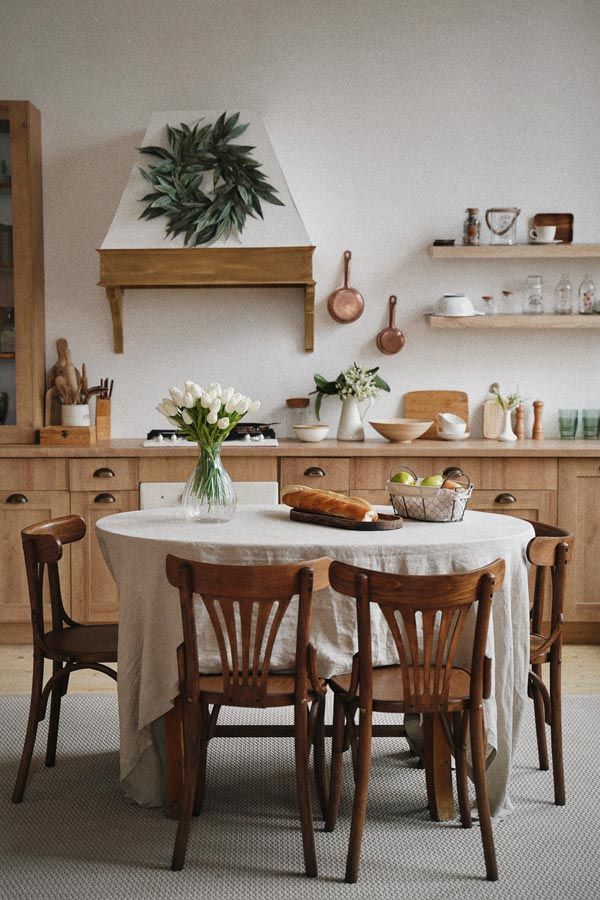 The key to cottage style is to create a space that feels lived in and familiar, a place that feels like it's been home for a long time, gathering beloved trinkets and history along the way. This approach aligns well with the Scandinavian hygge, a word the captures the feeling of "cozy contentment." Much of the charm of cottage style comes from incorporating vintage pieces and a hodgepodge of furniture and decor that may not match but create a comfortable and welcoming atmosphere.
Featuring neutral colors and pastels, the cottage home style is also enhanced with patterns and floral designs. Playing with color and patterns is encouraged in cottage designs, like pairing floral patterns with stripes.
Cottage style is a cozier, softer, and more decorative take on natural rustic or farmhouse sensibilities. This could look like implementing meaningful trinkets and accessories, vintage throws or pillows, antique finishes, and other natural materials into the space.
Due to this, cottage interior design is very easy to personalize and make your own.
Characteristics of Cottage Style Interior Design
By embracing natural elements and colors, combining patterns and florals, and incorporating comfortable furnishings, you can create a cottage style that fits your personality.
Invoke a feeling of nostalgia with vintage and antique features and accents.
Use warm, naturally occurring materials in furnishings, like wood, iron, and organic fabrics.
Wood, stone, or wood- and stone-look flooring provide a solid foundation for cottage-style rooms.
Defined areas of the home (not always open layout). Create cozy nooks for snuggling up in.
Recycled, repurposed finds, or DIY creations are welcome.
Layered lighting with repurposed lamps or vintage-style wall sconces work well in cottage style homes. Chandeliers can also elevate your cottage style.
How to Create the Cottage Look in Your Home
Cottage interior design has unlimited potential and possibilities to be customized, so it's all about finding a theme that showcases your personality to offer cohesion to the space.
In general, the cottage color schemes tend toward warm neutrals like creams and pastels, with small pops of blue, green, and pink as your accents. The color scheme takes inspiration from floral patterns and the nostalgic coziness of aged, antique heirlooms.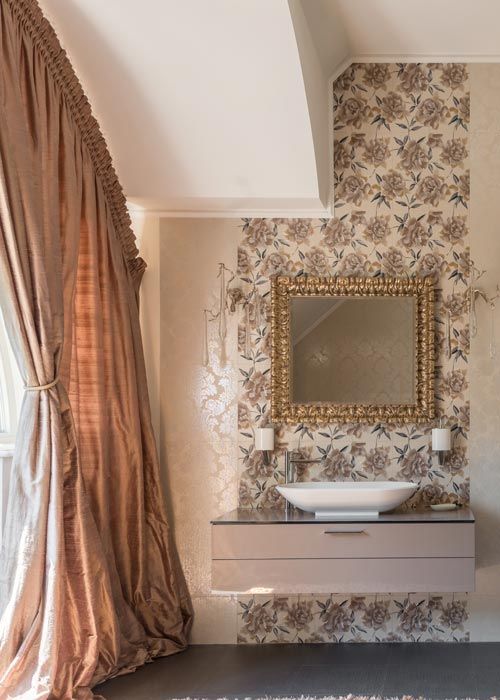 Cottage style features a neutral color palette base, like creams, whites, and pastels.
Muted naturally occurring or primary colors create lovely cottage accents, like soft blues, greens, corals, and yellows.
Florals—in patterns or real plants—give a nice pop of natural color.
Have fun with patterns! Stripes, florals, plaid, toile, or gingham are right at home in cottage style.
Creating a Unique Color Palette for Your Cottage Style Home
Your home's color palette may vary depending on which cottage style you lean towards. A French country-inspired cottage is going to look different than a rustic or coastal cottage design. To help refine your unique cottage color scheme, take inspiration from the history and decor of the region you want your cottage to emulate.
For example, your coastal cottage color scheme may be inspired by a cream-colored seashell and light-blue waters. Your rustic cottage color scheme may lean more towards dark woods and deep greens, emulating the forest.
Warm wood tones, dark greens, and gold with rustic cottage
Light yellows, purples, and reds for French cottage
Pinks and floral greens for English cottage
Think flea market, antique shop, vintage, recycled or repurposed materials when seeking furniture for your cottage-style home design.
It's not so much about making everything match, but making the space cozy and inviting—to inspire someone to curl up in a comfy chair with a blanket while reading a book or drinking a cup of tea.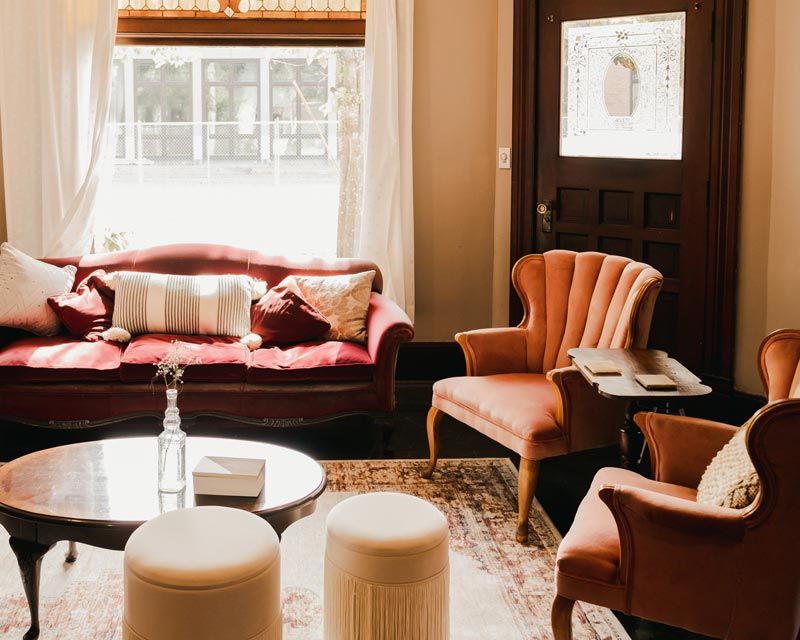 Traditional furniture or living room chairs enhance the cottage aesthetic, creating a comfortable place to sit and enjoy the space.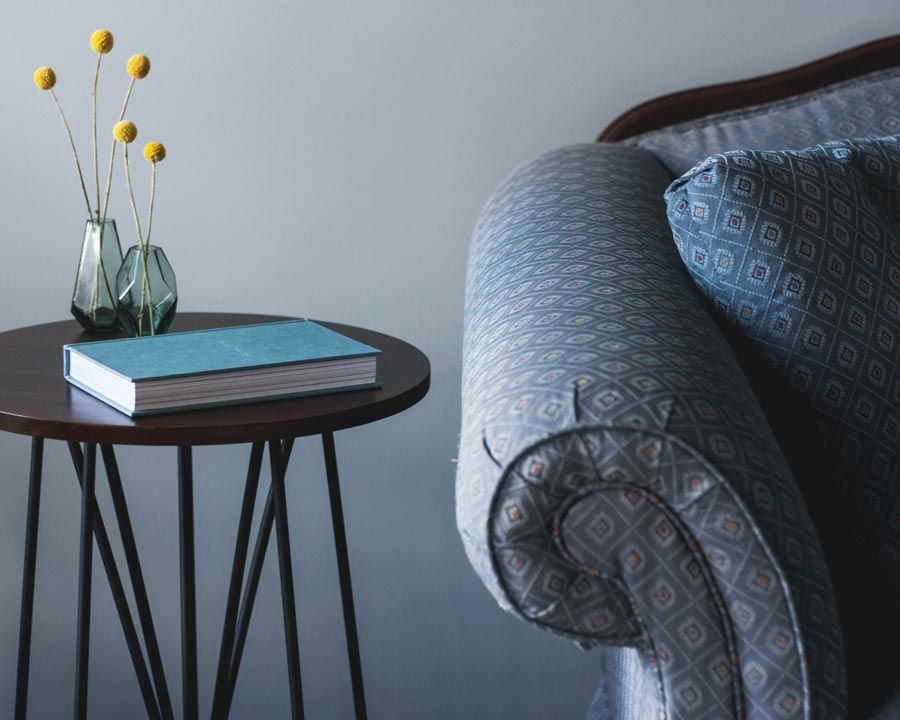 Neutral or light pastel colors or floral patterns work well on cottage living room furniture.
Cotton, wool, and linen fabrics feature well in upholstered cottage furniture.
Hand-me-down furniture from family or second-hand pieces from yard sales feel homey.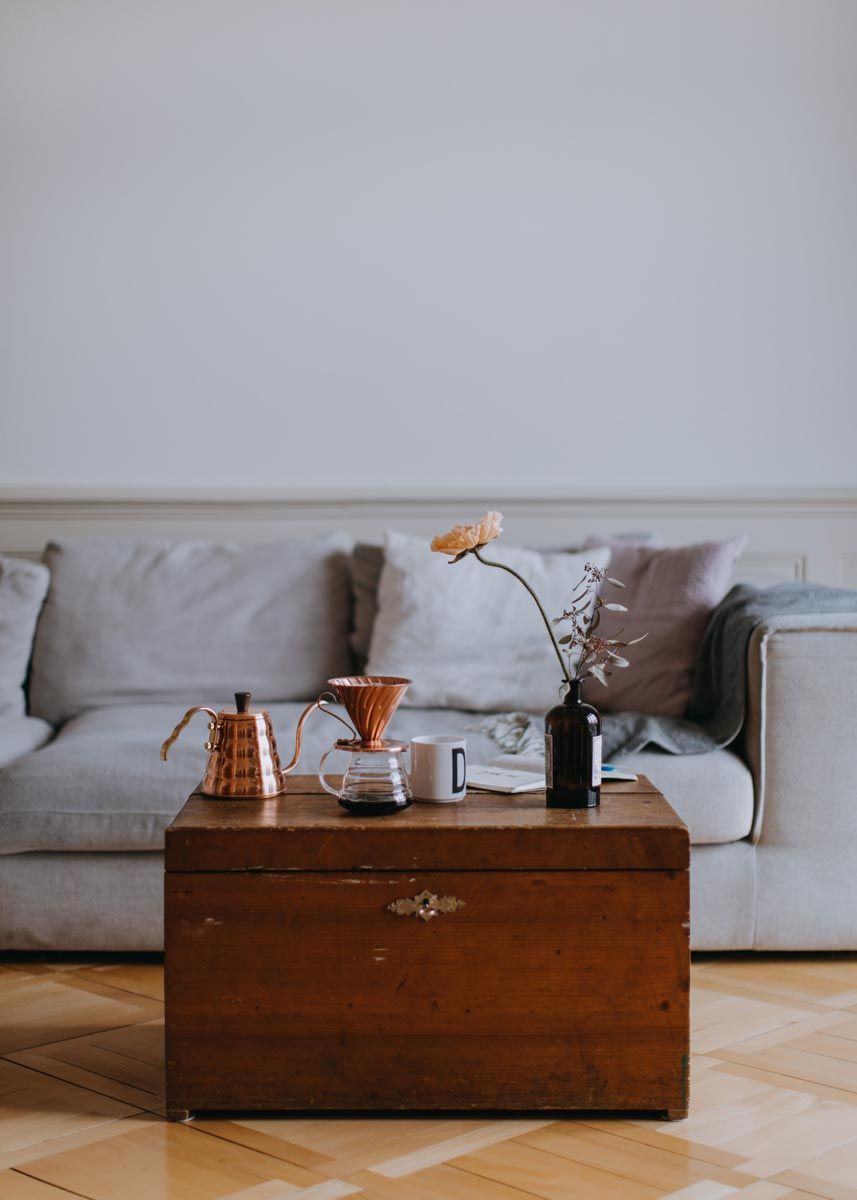 Reuse or repurpose vintage furniture in new and inventive ways, like an old sewing table as a desk or a vintage wooden bench doubling as a coffee table.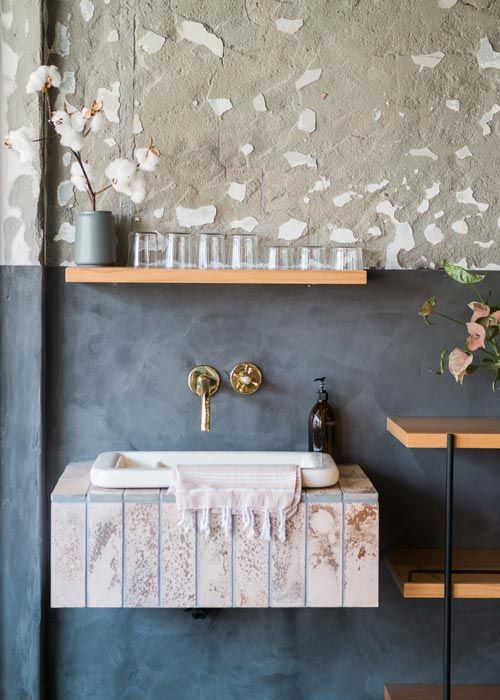 Avoid too much whitewashing or sanding since that lends toward more rustic, country, or farmhouse aesthetics.
The important thing about the cottage decorating style is to make it look lived in and comfortable, but not messy.
That being said, cottage decor can be almost anything you want. Here are some ideas to stir your imagination: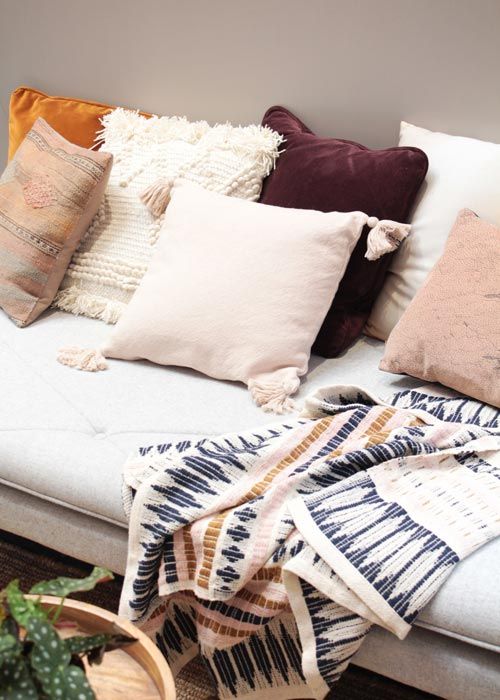 Throw rugs or blankets draped over a sofa adds coziness and warmth.
Knitted, braided, or woven materials and accents create a sense of home and familiarity, like settee or table coverlets.
Plantlife brings the outdoors inside, such as hanging potted plants, flowers in a vase, or artwork featuring plants.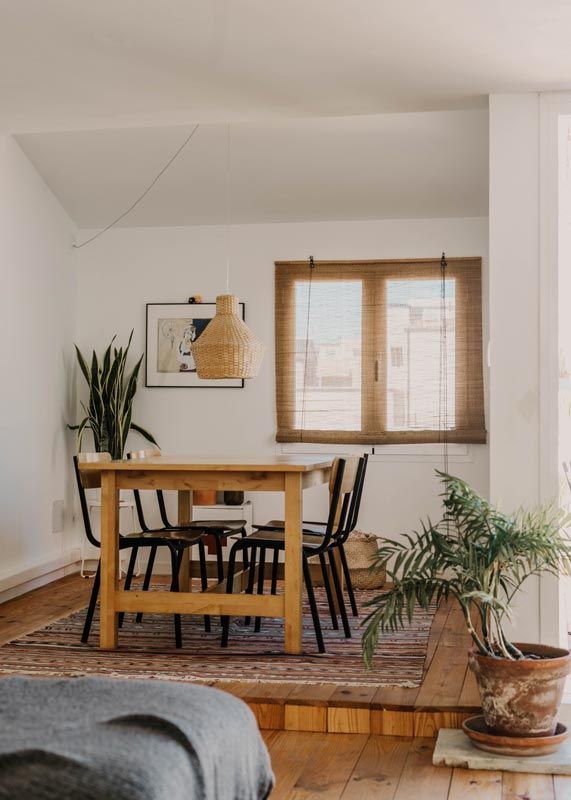 Rugs made of jute, sisal, and seagrass offer a natural material underfoot. Floral-patterned rugs also work in cottage decor.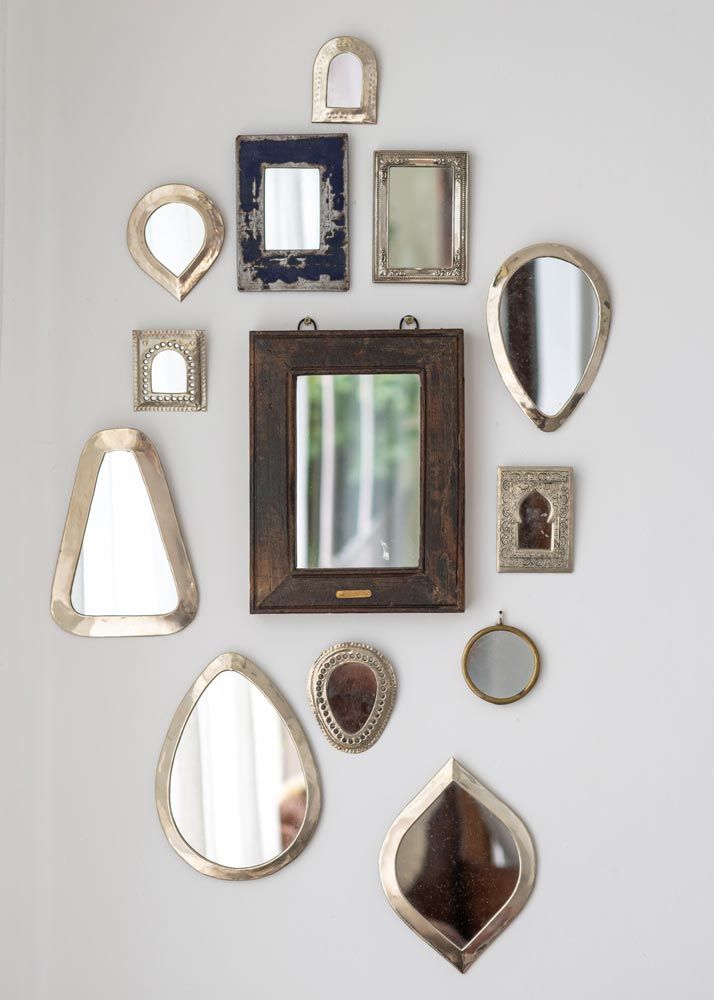 Antique mirrors make the space feel bigger.
Sheer or lace window treatments create a light, airy feel inherent in cottage styles.
Plush pillows and cushions add comfort and design with patterns, florals, and colors.
Curtains and window treatments with patterns can add intrigue or color.
Refurbished lamps are also popular additions to add layered lighting and unique decor.
Beadboard and shiplap on walls, ceilings, open-face cabinets, or cabinet doors add dimension.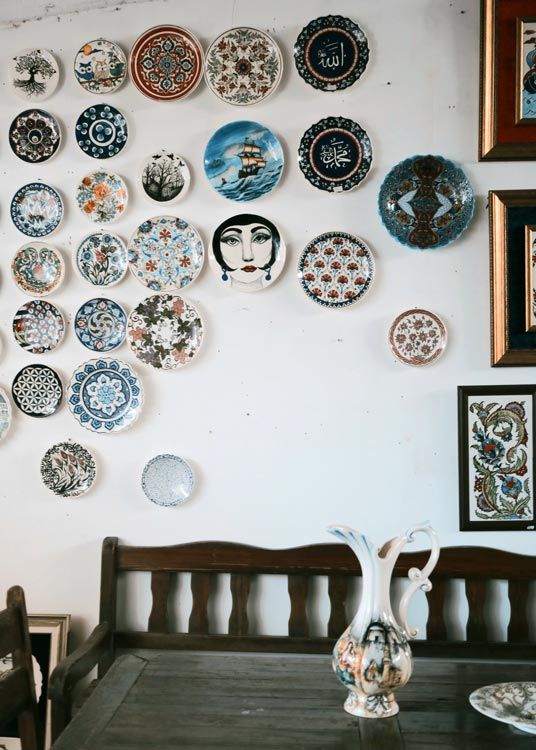 Vintage artwork and gallery spreads add intrigue and pops of color.
Crown molding, trim, and other decorative built-ins harken back to English cottage edges.
Decor for Different Cottage Styles
Similar to a cottage style color scheme, your cottage decor is going to vary depending on the region and style you want to portray. Consider the following decor ideas if you want to create a specific aesthetic:
Book nooks and plenty of patterns are at home in an English cottage interior
Consider exposed wooden beams for rustic cottage or country cottage
Decoriate with driftwood pieces or seashells for coastal cottage
Choose floral curtains or wallpaper and gold metal finishes for French cottage
Cottage-Style Kitchen Ideas
Cottage style homes have a reputation for the coziest kitchens, which is why we think it's worth outlining the design choices that make the cottage style kitchen so loved.
Opt for open-faced shelving or glass door cottage kitchen cabinets to show off your vintage or antique dishware collections.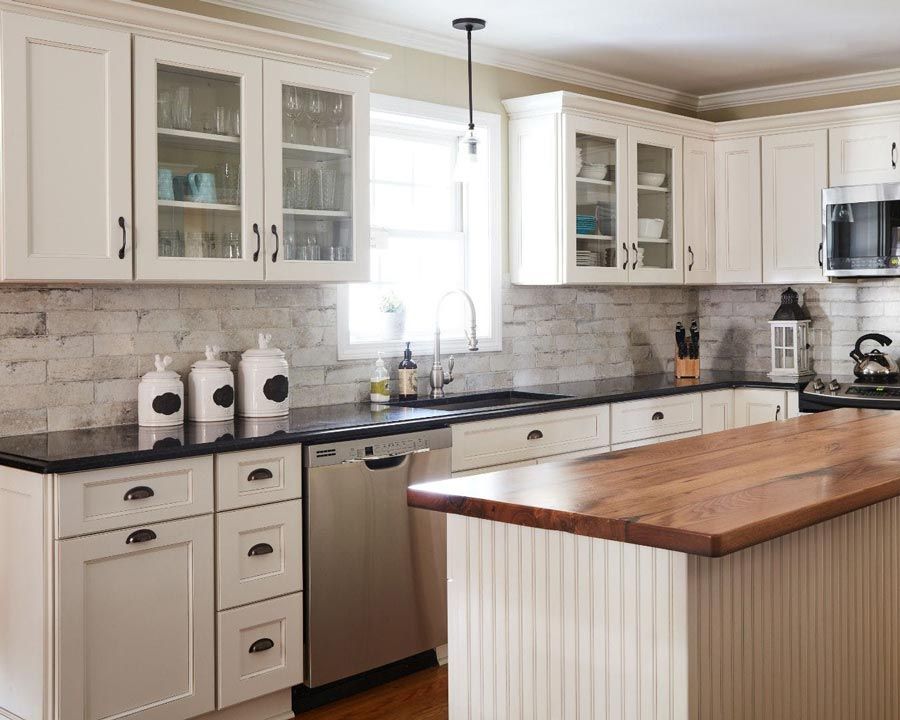 Traditional decorative cabinetry and Shaker cabinets work well with the vintage aesthetic of cottage kitchens. Natural materials work best as countertops in a cottage kitchen, such as butcher block, concrete, or engineered quartz.
Farmhouse sinks add beautiful functionality to cottage kitchens. A wall-mount kitchen sink also has old-fashioned appeal like you might find in old cottages.
Cottage vs Farmhouse vs Rustic
While cottage, farmhouse, and rustic styles share an affinity for natural elements and warmth, they express their similarities very differently.
Cottage style is the least rustic of these three similar design types as it leans more toward a soft, feminine, country antique aesthetic. It's more decorative, with a blend of vintage or antique features with soft touches and furnishings for comfort. Cottage carries a more romantic or even whimsical feel, with smooth and subtly ornate lines, pastel colors, and a playful application of patterns and florals.
In contrast, the farmhouse style is more structured, with strong and simple designs with cleaner lines, focused on function rather than comfort. The palette is more color neutral, with whites, beiges, and washed out wood tones. Farmhouse features intentional vintage or antique touches with a much lighter hand than the more eclectic, lived-in cottage style.
Rustic interior design is the most rugged and raw of the three rustic types, leaning heavily on unfinished natural wood and stone, warm tones, and animal hides or antlers to accentuate the style. Function before form designs reign in rustic designs, much like farmhouse, but accented with dark greens and golds befitting a forest rather than a farm.
Cottage style homes, while inspired by cottages of yesteryear, are here to stay in all of its variations, thanks to creating a warm and inviting environment. The playful approach to colors and patterns make the cottage aesthetic especially homey and personable. The incorporation of natural elements and features brings an organic warmth and familiarity to the cottage style as well.
Ultimately, it's about finding your happy spot in terms of color palette, pattern appeal, and vintage furniture and touches to create a cottage aesthetic that draws you in and feels like home. And if you still need help crafting your cottage home style, our expert Vevano Home interior designers can help! Reach out to our expert interior designers for a FREE design consult.