Home Interior Design Styles: What is Industrial Design?
Finding inspiration in the basics of architecture
By RaShea Drake
August 29, 2019
*We interviewed multiple interior designers and home professionals to create a series on the most popular styles in interior design. When you've finished with industrial don't forget to check out modern.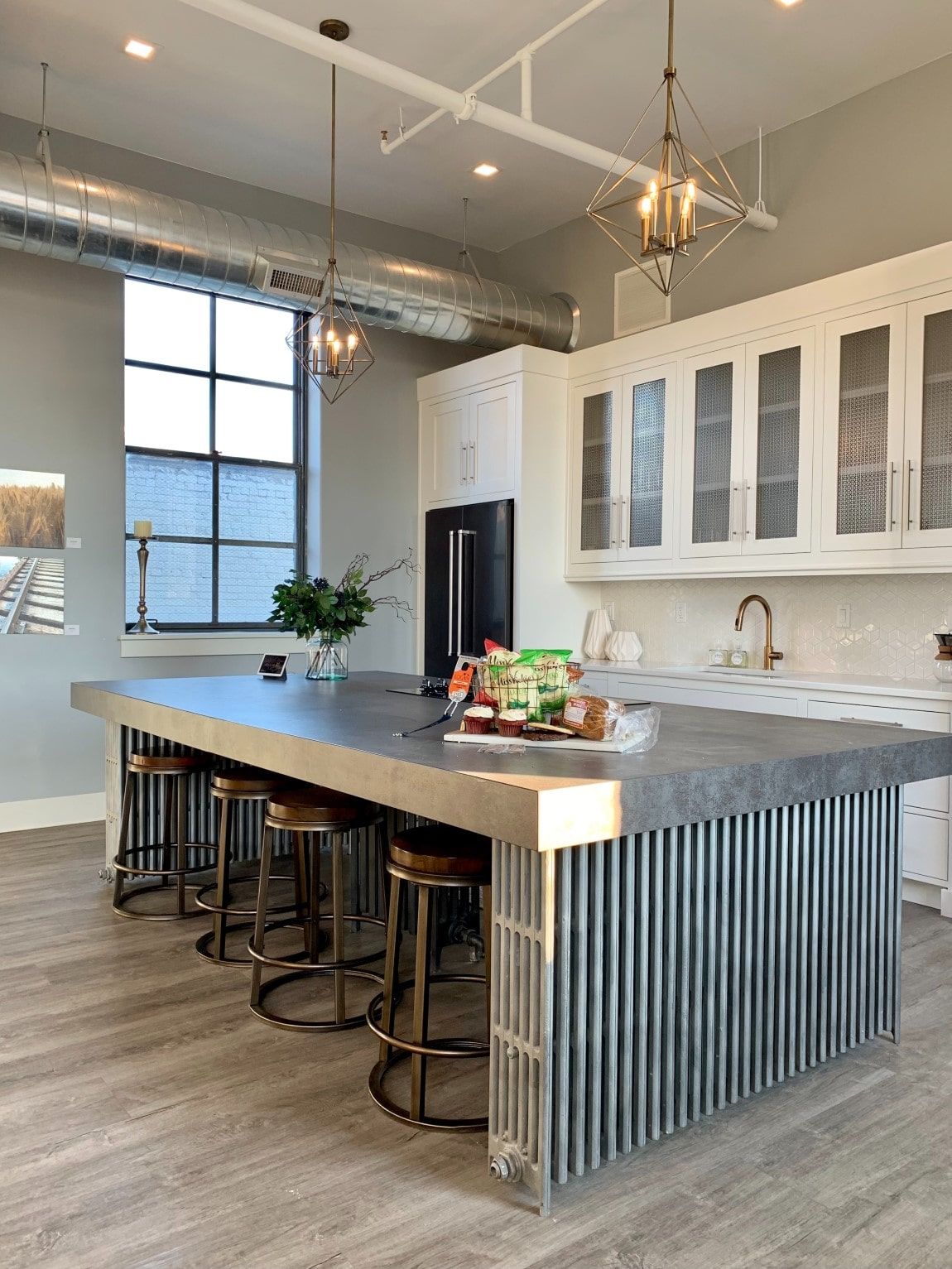 Industrial interior design takes inspiration from factories built during the late 19th and early 20th centuries. Buildings comprised of brick, concrete, iron, and steel, designed to last for years. These large, uncluttered spaces were focused on fitting more personnel to accomplish more work.
However, as time went by and workplaces shifted, these sturdy factories needed a new purpose. For decades now, these abandoned buildings have transformed into beautiful living spaces. It was a move that produced an entirely new interior design style, continuing to inspire designers today.
The Definition of Industrial Interior Styles
Industrial interiors are defined by the architectural elements within a space. Other styles hide the piping and ductwork, but industrial embraces those elements, making them a focal point. Industrial interior design is raw, almost unfinished, providing a casual atmosphere that's relaxing to live in. By keeping the space practical and uncluttered, this style is welcoming and laidback.
Characteristics of Industrial Interior Design
At its core, the industrial style relies on incorporating building materials into the room. Exposed rafters, reclaimed wood, iron, brick, concrete, all are staples within this style. Spaces should have an open floorplan, like the factories they're inspired by. The room should be uncluttered, with a blend of clean straight lines as well as curved edges. Beyond those guidelines, there's flexibility to personalize the industrial style. The deconstructed look allows for more personalization as far as décor goes.
We made this graphic that sums up the industrial interior characteristics. You can save it to your device or to a Pinterest board for easy reference.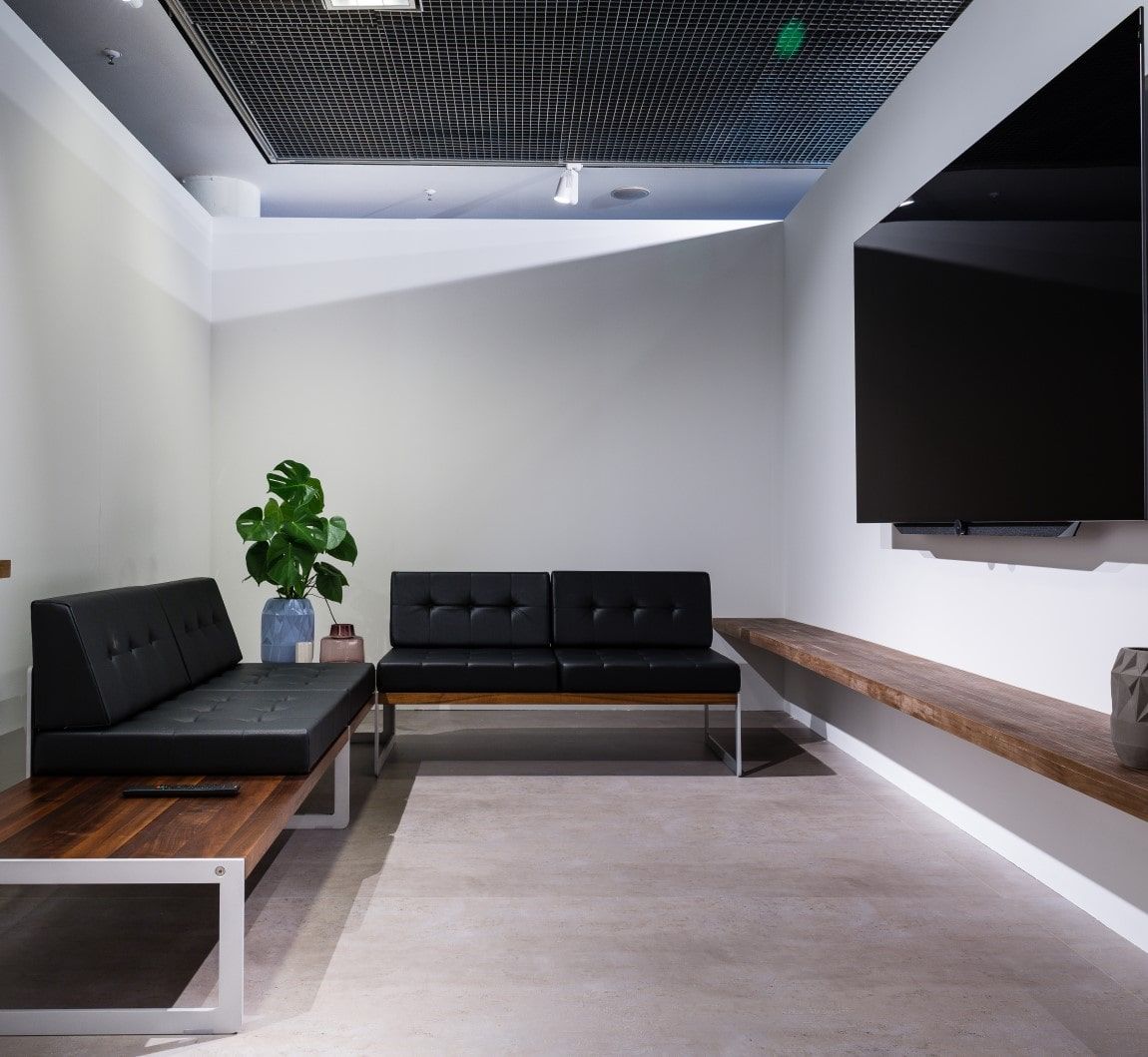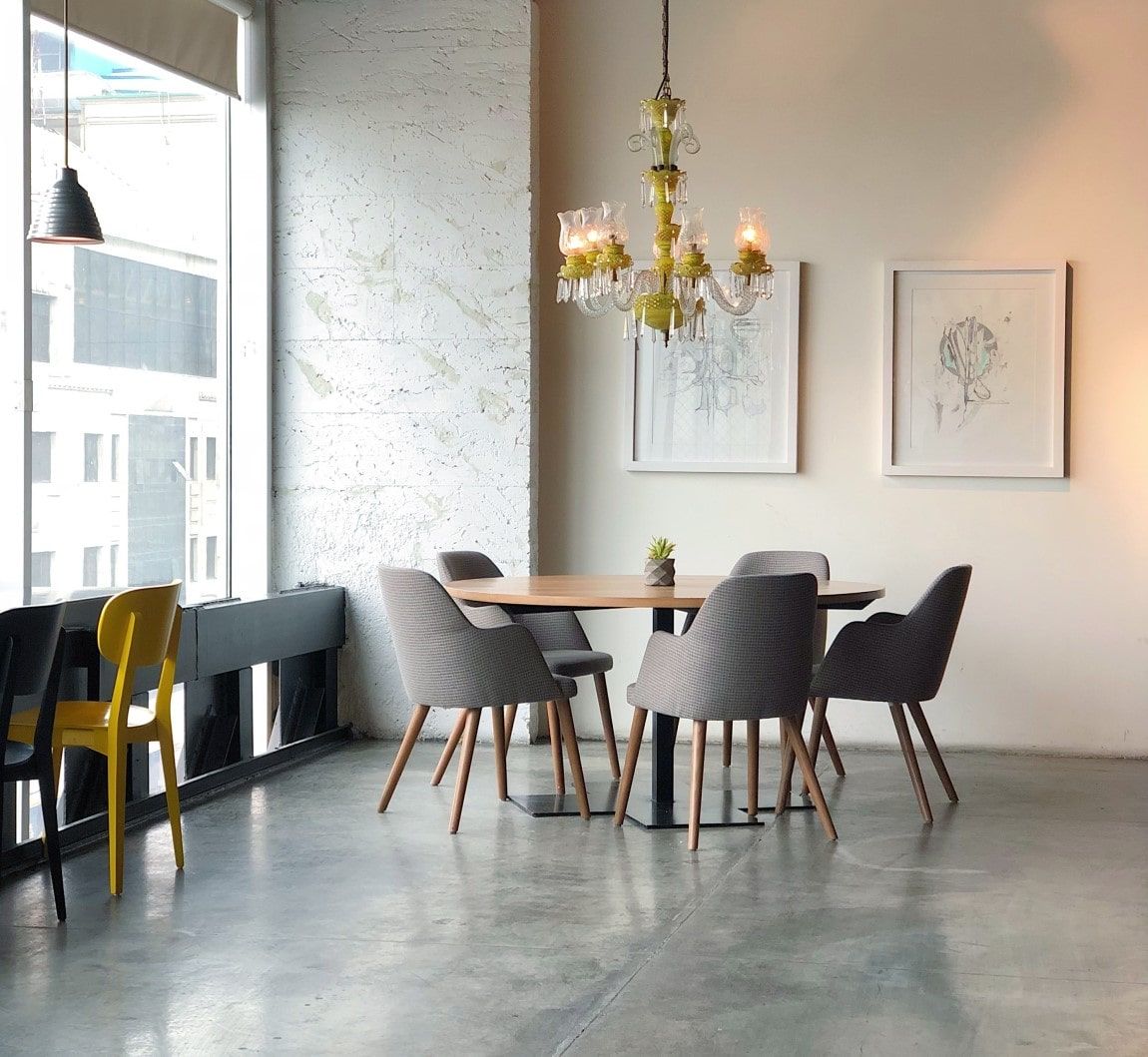 Because industrial is so raw and relies on simplistic features, there's plenty of opportunities to blend in aspects from other styles, particularly modern and chic.
Modern Industrial
Both modern and industrial share a focus on manmade materials such as steel and glass. However, modern styles tend to lean more towards straight lines and brighter lighting. Industrial's emphasis on the unpolished might seem to conflict with modern's aesthetic but paired together they enhance each other's best qualities.
Industrial Chic
On the surface, chic almost seems to be at odds with industrial, but when done well it adds a splash of elegance. The refinement that comes from comfortable furniture and a chandelier combined with exposed concrete and pipes creates an inviting yet casual space. Pops of color throughout the room, such as purples, reds, blues, or greens add personality.
How to Create the Industrial Look in Your Home
Conclusion
Industrial interiors are a great way to keep the architectural integrity of a space while enhancing it to reflect your personality. With roots in history, industrial designs will only continue to advance and influence interior design. Don't forget to check out the rest of our interior design series at the Vevano Home blog.