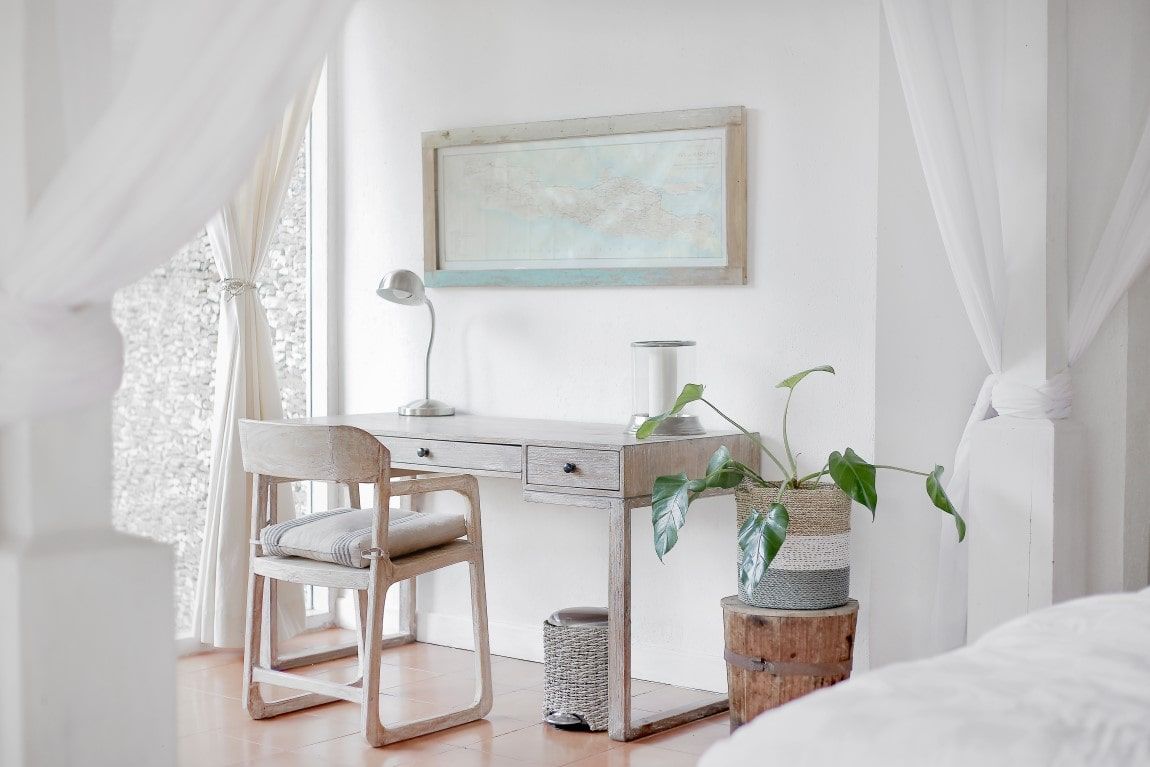 The Definition of Coastal Interior Style
The coastal cottage style is defined by seaside elements and colors. The sand, driftwood, rope, shells, and the light reflecting off the water create a soothing ambiance. Incorporate those traits in a way that's clean and simple. The goal is to incorporate that sun-kissed breeze, that sense of relaxation indoors without the mess of sand.
Characteristics of Coastal Interior Design
The key to remember when styling for the coastal cottage design is, just like the beach, nothing should be overwhelming. Colors should be a mixture of neutrals and pops of color, like pairing sand with seafoam. Layering similar colors and shades is the perfect way to add dimension to a space without going overboard. Add touches of style with rope, driftwood, or shells to perfect the look.
To help simplify the attributes of coastal styling, we made this graphic that you can save on Pinterest or to your device.
"Coastal is all about open spaces and natural light, just like the beach. Rooms should be soothing with pleasing lines and textures." – Martha McNamara, Director of Design and Product, Vevano Home
Embrace open spaces, keeping rooms uncluttered for a sense of calm.
Bring in as much natural light as possible. Opt for minimal window treatments when it comes to blinds and drapes.
Aim for a mixture of clean lines and colors with some seaside accents throughout.
Keep in mind: moderation in everything. This style should look soothing and effortless, but it's easy to get carried away.
Color Palette:
"The colors usually associated with this décor are various shades of blue, green, beige, white and coral. Since these colors are found in nature by the sea, they all work together." – Doreen Amico-Sorell, Interior Designer, Sorell Interiors
Main colors should be white or lighter tones reminiscent of sand. Think warm khaki colors, light beiges, and warm grays.
For accent colors, you can throw in more playful hues from the ocean. Aqua, seafoam, deep sea blue, or coral colors all go well in this aesthetic.
Layer in other shades of sand to add more dimension and lines to the room.
Décor:
"The formula is simple and raw with open spaces balanced with elegance. Add natural elements such as raw wood and include linen textures to bring about a warm feeling one has while on the coast." Benjamin Ross, Realtor, MyActiveAgent
Glass elevates the coastal look with options like lamps, tables, jars, or mirrors.
Driftwood (or distressed wood), sea shells, or rope are perfect accents in small amounts for furniture, lighting, or décor.
Textures such as jute, seagrass, straw, or woven textiles are great for rugs.
Add a variety of soft pillows or throws in your accent color for extra comfort and visual styling.
Billowy, breezy fabrics or fabrics with texture add an extra layer of dimension.
Modern Coastal Design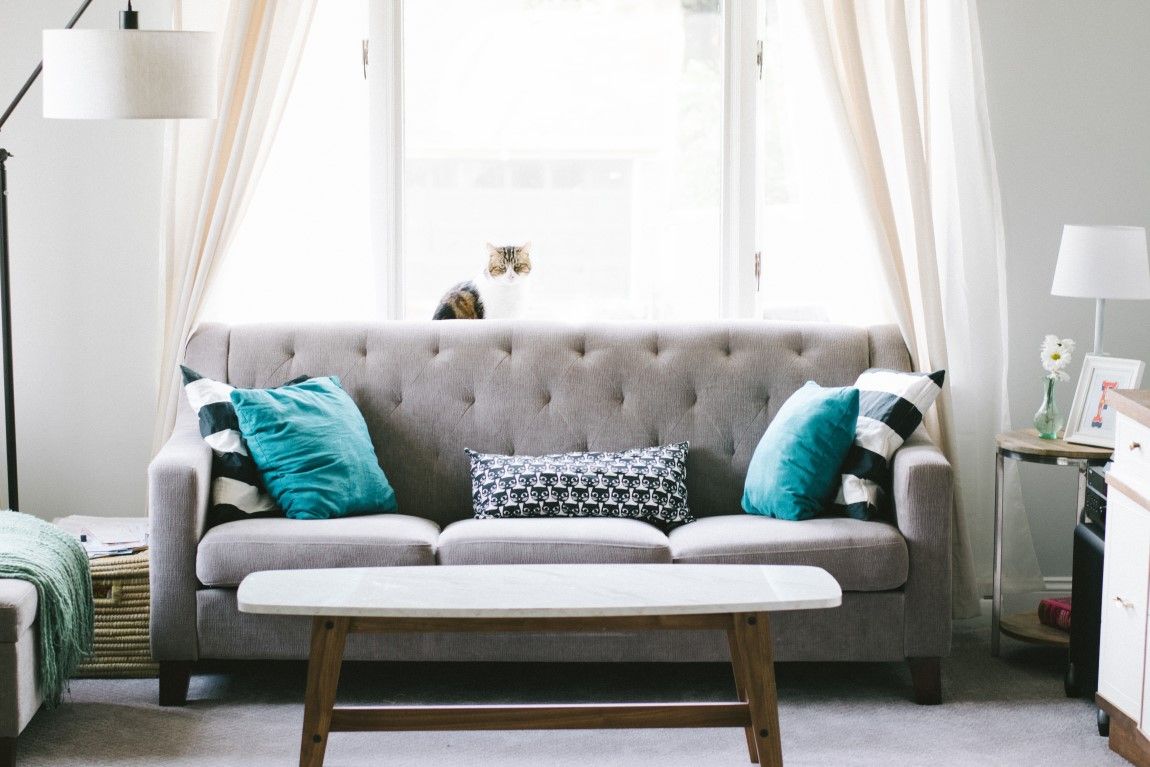 Coastal interior design trends have been moving more and more towards a mix with modern interior styles. It takes the best parts of both worlds to fuse into something new. Modernistic clean lines paired with coastal's warm tones and comfort create a relaxing atmosphere. Where modern can seem cold, modern coastal allows for more flexibility and accessorizing.
How to Create the Coastal Look in Your Home
Conclusion
The coastal cottage style is the perfect way to have a day at the beach in your very own home. It focuses on simplicity and blending those beachy elements to create a picturesque scene of tranquility. Now that you know more about this easy, breezy style, check out the rest of Vevano Home's series on interior design styles.