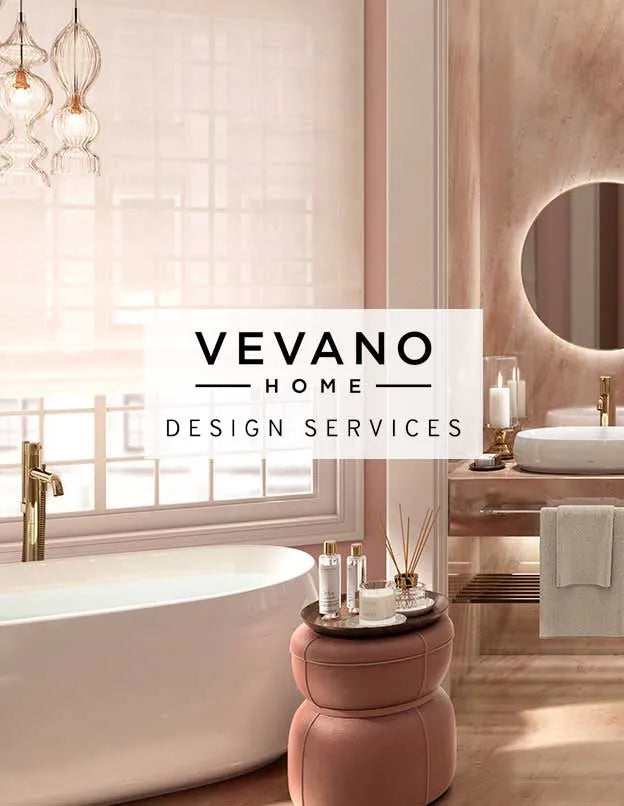 High-end design included in your budget.
Vevano Interior Design Services: How It Works
Virtual Design Consultation
Discuss your project in a free virtual consultation with a designer. If you decide to work with Vevano, you pay a small custom deposit that is later deducted from your Vevano product purchase.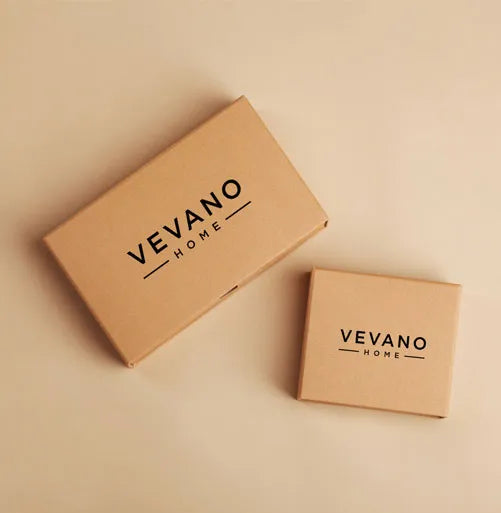 Visualize Your Design
Your designer creates a comprehensive design packet custom to your project, that includes: concept boards, 3D renderings, floor plans and elevations, product samples, and more.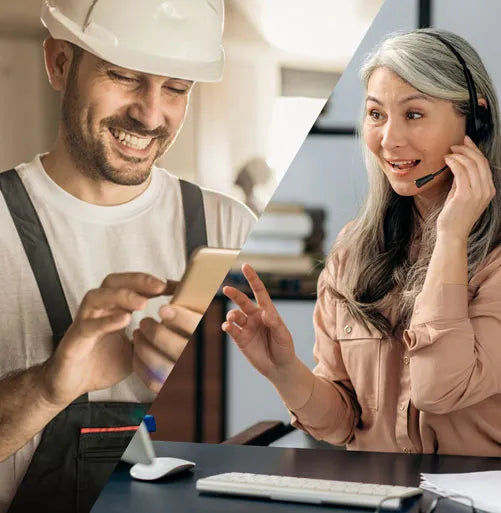 Valuable Project Support
Your design team provides virtual project support and collaborates with you and your contractor, from order to install, to ensure a seamless project completion.
More than meets the eye...
Exclusive Access. Get access to products beyond what's listed on Vevano.com, including exclusive designer items.
Sourcing. Vevano finds the exact in-stock products you need to achieve your vision.
Ordering. Vevano can order all the items for your project so there are no missing pieces.
Shipping. Get the products you need in time to complete your project.
Savings. Deduct the cost of your design retainer from products purchased through Vevano.
Your retainer fee is deducted from the products you purchase through a Vevano Home designer.
Have a look at a PDF EXAMPLE of a Vevano Home Design Packet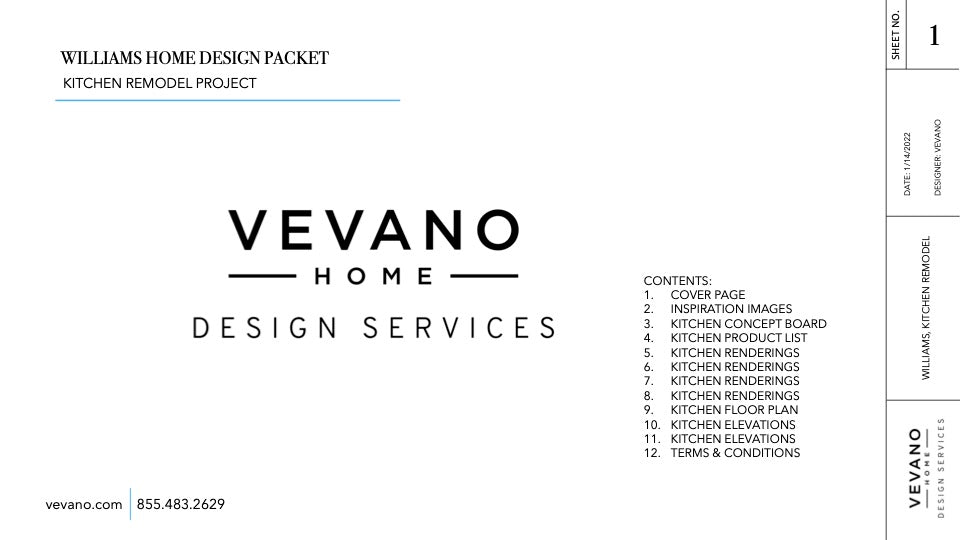 Design Expertise You Can Trust
Our interior design team has decades of combined experience and professional training.
Vevano Home Design Services Testimonials
Get Inspired for Your Project
Learn from professional interior designers about projects, design styles, & trends.
About Vevano Home
At Vevano Home, we offer unrivaled virtual interior design services for home projects large and small. While many online home design services focus on interior decorating or room staging, Vevano can also provide next-level design and assistance for major home renovation projects, including kitchen and bathroom remodeling. Because of our unique relationship to high-quality brands and manufacturers, we are poised to provide you the best deals and products for your home improvement needs.
Our Unique Pricing
Our goal is to provide both expert interior design for your space and source the best products for your vision. While most home interior designers charge by the hour, we charge a modest, flat fee. We deduct this retainer fee from any products you purchase through a Vevano designer so that all of your budget can go towards the products and installation that will achieve your dream design.
Reach out to and get started on your remodeling project.
FAQ
What can I expect from my virtual design consultation?

A Vevano Home designer will meet with you virtually over Zoom to discuss the needs and scope of your remodel, including your budget, preferred design style, and project timeline. The consultation lasts about 30 minutes.

What's the cost of working with a Vevano interior designer?

After your free initial consultation, your Vevano Home designer provides a quote based on the scope of the project. Design retainers start at $900 per room. Any products you purchase through Vevano Home are deducted from the retainer, potentially making the design service free!

Will Vevano designers visit my home?

Vevano Home design services are virtual only.

Does Vevano help with installation?

Vevano Home does not provide installation, but we do offer virtual project support and detailed floor plans and elevations for your installers and contractors.

What does the design service include?

The design service includes a comprehensive design packet with a concept board, 3D renderings, floor plans and elevations, product lists, and even product samples. Additionally, our designers provide virtual support with sourcing, order placement and post-order assistance for you and your contractors during installation.

How long does the design process take?

Our designers work with your timeline. After paying your design retainer, our designers can provide you with a comprehensive design packet in as little as a week.

Do I have to buy products from Vevano Home?

You do not have to purchase your products through Vevano Home. However, any products you order through your designer are deducted from your design retainer, adding more value to your renovation by making the design process free.

What kind of projects can Vevano Home help with?

Vevano Home can help you with any home project from a quick update of a mud room, pantry or closet to an extensive renovation of a kitchen, bathroom, multiple rooms, or entire home.