How Much Does an Interior Designer Cost?
By The Vevano Home Team
February 21, 2022
When starting a new home renovation project, many homeowners wonder if it's worth the extra expense to hire a designer. Even though designers can be instrumental in achieving your vision and reducing costly mistakes, it can be a challenge justifying the interior designer cost if you're on a tight budget.
Thankfully, there's no set answer to "How much does an interior designer cost?" because of the many ways designers can charge for their services. With the right designer and price model, your design can even be free.
In this article, we will break down how much hiring an interior designer costs (including the designer fees) and how you can work with an interior designer on a tight budget.
Average Cost of Interior Designer
Did You Know?
The average cost of Vevano Home's full-scale interior design service is $0. Find out how you can make your design FREE through Vevano's unique pricing model.
Interior Designer Cost & Fee Breakdown
Though the average cost of interior design services is $5,500 per room, your individual cost will vary greatly depending on your vision and how your designer charges for their services. Here is a breakdown of the different pricing models and fees to be aware of before hiring your designer.
Interior Designer Rates
By the Hour
Most interior designers will charge by the hour for the time they spend working directly with you, creating plans for your space, working with vendors to get you the product you want, and coordinating with contractors. On average, you can expect to pay $200 an hour for a designer's services but you can pay as little as $50 or as much as $500 an hour.
Per Room
Another popular way designers charge clients is by the room, especially with larger interior design firms. Typically there are two per-room rates: The rate for design services alone and the design rate plus the cost of the furniture you buy. For design services only, plan on spending an average of $975 per room. If you're also purchasing furniture through your interior designer, you will likely spend about $3,200 per room. This model works best if you have a more straightforward project that doesn't require a lot of adjusting or customization.
Per Square Foot
Charging by the square foot is not nearly as common as the other design rates you might find. On the rare occasion a designer charges by the square foot, expect an average of $9 per square foot. This can be a cost-effective pricing model for you as the homeowner if you are working on smaller rooms or bathrooms instead of something larger like a kitchen or living room.
Day Rates
Some smaller design firms or freelance designers charge by the day. Typically, this gets you completely dedicated attention from your designer for 8 hours for every day they're hired to work on your project. As you execute your plans, you usually can have additional clarifying phone calls with your designer as needed. This is great if you're an experienced DIYer who is comfortable with managing your project, ordering products, and placing the pieces yourself. You can anticipate spending, on average, $600 to $1,200 a day. However, some high-end services charge $2,000 or more!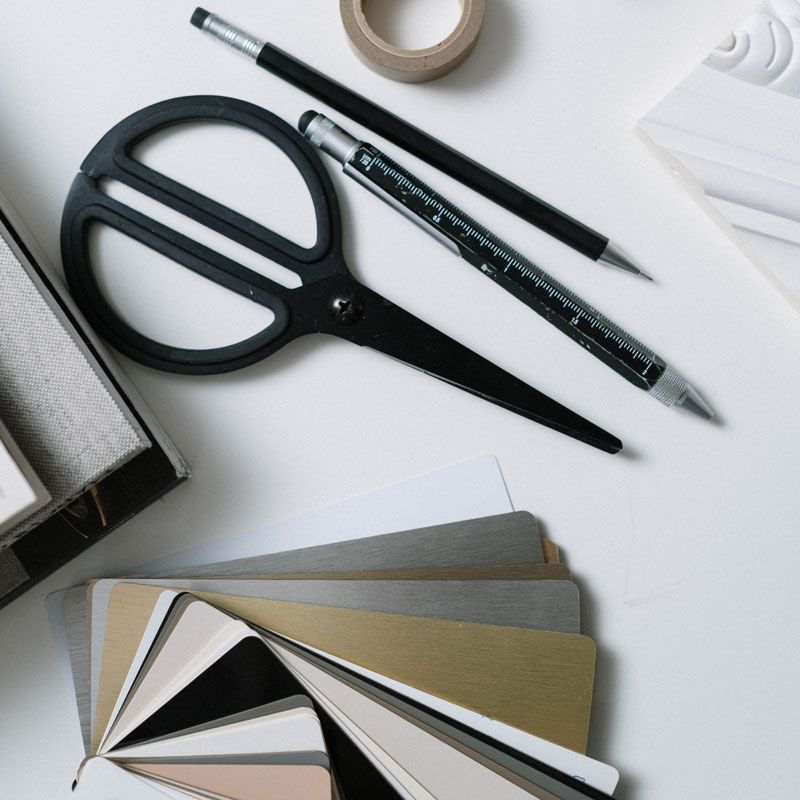 In addition to the time they spend actively working on your rooms, many interior designers also charge additional fees for product, commissions, retainers, and more. Here's some interior design fees you might run into:
Initial Consultation
Average Cost: $250.
This meeting usually takes about an hour and helps the designer understand the scope and high-level vision of your project.
Cost Plus
Average Cost: 20%-45% of the regular rate.
Some designers will charge you an additional fee based on the percentage of the total cost of the project. For example, if the kitchen remodel project you hired them for costs $20,000 and the designer's commission or cost-plus fee is 20%, you would pay them $4000 on top of the other fees and charges. This is meant to cover the costs of working with vendors, purchasing furniture, travel, and other expenses.
Management Fee
Average Cost: An additional 25% of the regular rate
Interior designers will often charge a management fee when they are required to work with a general contractor for more involved projects.
Retainer
Average Cost: 10% of the total project cost
Similar to a deposit, this is a nonrefundable, upfront cost designers charge to protect themselves if you decide to pull out of a project before it's finished.
Purchase Fees
Average Cost: 10-40% over retail price.
Full designer services will often include a charge that's a percentage of the retail price of the furniture your designer helps you select.
Travel
Average cost: $75 an hour.
If you're worried about extensive travel costs, choose a designer who works nearby your home.
How to Work with Designers on a Budget
Looking at the home improvement process, we noticed that it was getting increasingly expensive and complicated to hire an interior designer, especially when it came to major home renovations.
Many low-cost, fixed rate interior design services (especially ones online) can only help with interior decorating or room staging. While still valuable, it can be challenging to find a designer on a tight budget for more complicated home projects like bathroom remodels and kitchen renovations.
To make interior designers more accessible for large-scale home projects, our virtual interior design services at Vevano Home offer free consultations and only charge a small, fixed deposit if you decide to work with us. All of the money you pay your designer can apply to product purchases, so your design can be free!
Here's how it works:
Vevano Home Cost Breakdown
Free Consultation
The average cost of a consultation is $250, but at Vevano Home your design consult is absolutely free—and convenient. Instead of spending additional money on travel fees, your Vevano designer consult is virtual.
Low, Fixed Retainer
If you choose to work with the Vevano Home design team, you pay a modest, fixed retainer based on the scope of your project. Rooms start at $900, with most Vevano Home projects (even major kitchen and bathroom renovations) averaging $1200.
Apply Retainer to Product Purchases (And Make Your Design Free!)
100% of your retainer can be used as a credit toward products you purchase through Vevano Home. For example, if your retainer was $900 and you purchased $900 worth of products through a Vevano designer, your design becomes essentially free.
In fact, your design retainer can go toward any purchase on Vevano Home, even those that you don't need for your project. If we don't offer the item you want for your renovation on our site, our Vevano Home designers can likely still source it and purchase it for you. You can even purchase exclusive designer and to-the-trade products!
Note: You don't have to purchase products through Vevano Home to work with us. Our fixed starting rate ($900) is still significantly lower than the average $5,500 for designers.
What Your Vevano Home Design Includes
For a low starting rate of $900 (which can be applied to product purchases), your design includes all of the following with no extra fees:
Three-Person Design Team: Our design services provide you with an entire team for your project. This includes the expert lead designer, a project design coordinator, and an architectural drafter.
Concept Boards & 3D Renderings: One of the best benefits of working with an interior designer is seeing your design before you commit to your project. Our design team carefully crafts a concept board (also known as an interior design mood board) and 3D rendering based on your preferences and unique style. We also provide unlimited revisions until the design is exactly what you want!
Architectural Drawings: At no additional cost, your design also includes detailed floor plans and elevations that can help you (if DIY) or your contractor during installation. Additionally, our designers are available throughout the entire project to answer questions or provide assistance remotely.
Personal Shopping & Exclusive Deals: Not only can your retainer be applied to product purchases, but our designers can source and order almost all the products you need to achieve your vision. You don't have to worry about ordering the wrong size or forgetting small detail pieces—your designer has you completely covered! Plus, you can get exclusive access to designer and to-the-trade products and possible discounts on your purchases.
Expert Assistance from Start to Finish: Your designer is available every step of the way, from crafting your design, to finding the products you need, to making sure the installation goes smoothly. Although all of our services are virtual, your designer is just one email or phone call away to refine your design and answer any questions you or your installers might have.
So, Is a Designer Worth It?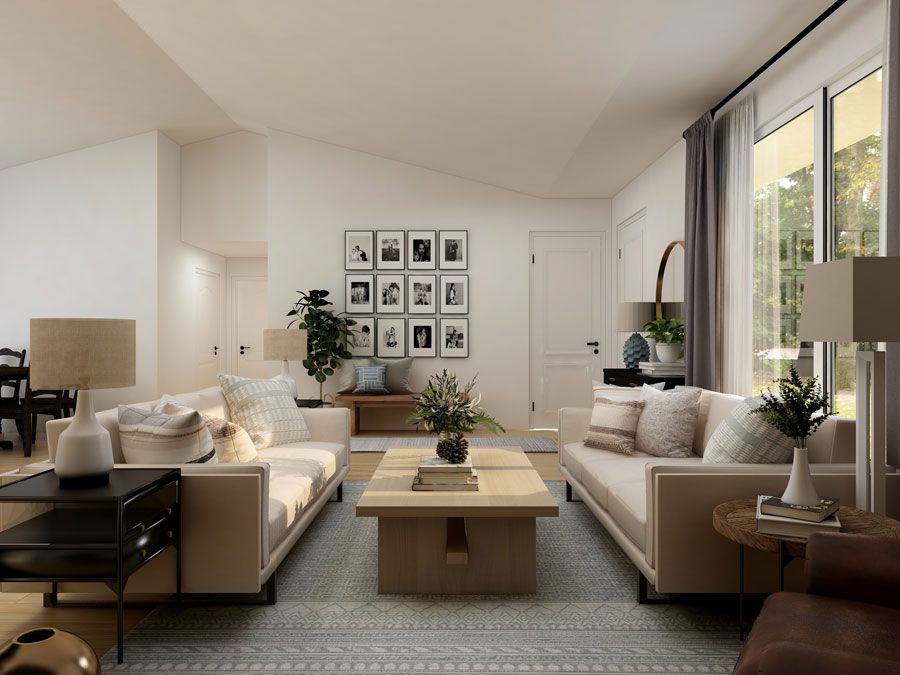 Vevano Home designers can make any home renovation project easier, especially if…
You aren't sure how to explore your vision before spending money on samples or products
You have insufficient knowledge of high-quality furniture, appliances, and fixtures
You have limited time to manage your renovation
You want to avoid costly mistakes on a tight budget
You want to increase your home's value
What are you waiting for? Get started on your next project by scheduling a FREE consultation with a Vevano Home Designer today!