Home Interior Design Styles: What is Hollywood Regency Design?
Sophistication and glamour with just the right amount of glitz
RaShea Drake
September 24, 2019
*We interviewed multiple home professionals and interior designers to create a series about the most popular design styles. When you've finished with Hollywood regency, check out art deco.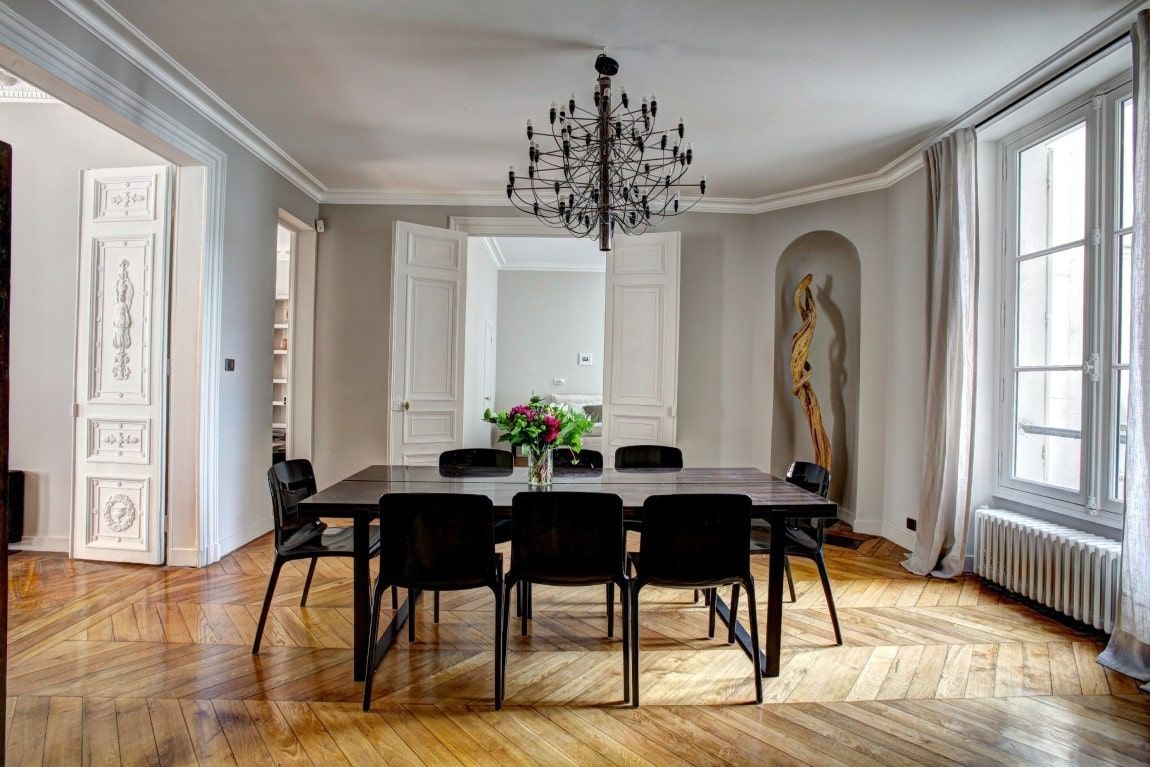 "The main deal with Hollywood Regency, also known as Regency Moderne, is the showcasing of opulent but very livable spaces that use bold and contrasting colors, as well as metallic and glass elements in its design." – Bryan Stoddard, Homewares Insider
There should be balance between the color palette, décor, and layout.
The design should be bold, but not overwhelming.
Mix elements from other cultures, time periods, and design styles.
Color Palette:
"Black and white are classic, especially when paired with a pink or teal, evoking Dorothy Draper's style. Keep the color palette concise to keep the look fresh and engaging without overpowering the room." – Martha McNamara, Vevano Home
Black and white is a common palette to use since it evokes that classic Hollywood vibe and has a beautiful contrast. Throw in a bright, vivid accent color such as red, pink, green, or yellow to add life into this aesthetic.
Overall, go for bold colors, but keep the palette limited with up to three colors. Bold, but not overwhelming.
Brass is the most common finish in this aesthetic, but chrome also works well.
Décor:
"Hollywood Regency style is glitzy but never chintzy. It should feel over-the-top glamorous. Furniture can be a mix of periods, for example, mid-century modern sofa and Louis V armchairs with 60's style lighting fixtures." Doreen Amico-Sorell, Sorell Interiors
Select a one or two statement pieces to draw the attention in the room.
Patterns work well here, whether as part of a wallpaper or rug.
Accessories should have some shine, so used lacquered pieces, crystal, mirrors, chrome, or brass.
Add some fur or animal prints to add a bit of the exotic.
Don't forget other rich textures such as silk, velvet, satin, and leather.
This is a great style for accessorizing. Add vases, floral arrangements, fine art, or other striking decorative items.
How to Create the Hollywood Regency Look in Your Home
If you want to have a touch of glamour without being ostentatious, then Hollywood Regency may be the right fit. It's beautiful, with a focus on high-quality furnishings in moderation. Now that you know all about Hollywood Regency interiors, take a look at the rest of the Vevano Home blog.