Modern design came about during the 19th century when building and architecture hit new heights, both literally and figuratively. With the help of steel, concrete, and machinery, new buildings could be constructed faster and higher than they had before. With this new exterior design came with it a new design for the interior as well as a name to describe this movement. It became known as modern design. Modernistic styles, including minimalism and mid-century modern, take inspiration from Scandinavian designs. Design is simple yet functional, beautiful in its use of straight lines.
Form Follows Function - The Definition of the Modern Interior Style
Clean modern design, in its simplest form, revolves around the phrase form follows function. Another popular descriptor is the French phrase raison d'être, which means "reason to be". Furniture and décor are not only useful but beautiful and purposeful in design and placement. When planning for a modern interior, Vevano's Director of Product and Design, Martha McNamara, has some advice. "Modernistic style really comes down to two things: simplicity and functionality. Make sure everything has a purpose."
Characteristics of Modern Interior Design
When planning a more modern layout Stephanie Purcell, Interior Designer at Redesigned Classics, says "Keep your floor plan open and airy." She goes on to explain, "The modernist style is all about less being more. When in doubt just keep it simple."
We compiled the hallmarks of modern interior design trends by design, color, and décor. We also made a quick graphic about modern interior design characteristics you can reference or save below.
Contemporary vs Modern Design: Is There a Difference?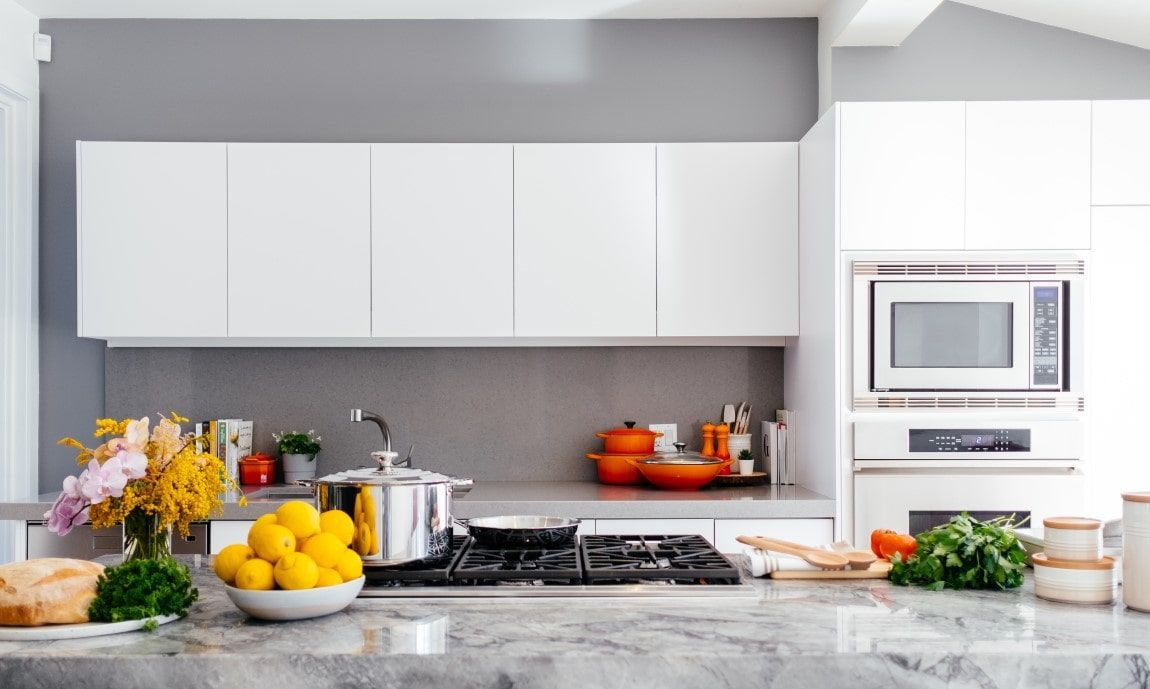 Modern and contemporary seem as if they should be synonymous, and in traditional English definitions, they are. However, when it comes to design they are each their own separate style.
So, What's the Difference?
Modern refers to a period of art and design, rooted in history for more than a century. Artists such as Pablo Picasso, Georgia O'Keeffe, and Andy Warhol helped to bring in the next evolution of art. Others like Charles and Ray Eames redefined architecture and design. Modern aesthetic gained popularity in the 1930s, and it practically defined the decorative style of the '60s. It continues on today with a fresh new look, but with the same emphasis on simplicity.
Contemporary, on the other hand, doesn't refer to a specific style in history or have any solid rules. It purely refers to whatever is the style at the moment.
How to Create the Modern Look in Your Home
Conclusion
Now you know what modern interior design is, where it came from, and how it differs from contemporary design. Want to learn more? Check out the rest of the Vevano Home blog, you may be interested to find out more about contemporary design next.