Home Interior Design Styles: What is Transitional Design?
Combining design elements to personalize your style
By RaShea Drake
August 9, 2019
*We interviewed design professionals and the Vevano Home design team to create this series of interior design style guides. When you finish learning about transitional design don't forget to see the rest of the series at the Vevano Home blog.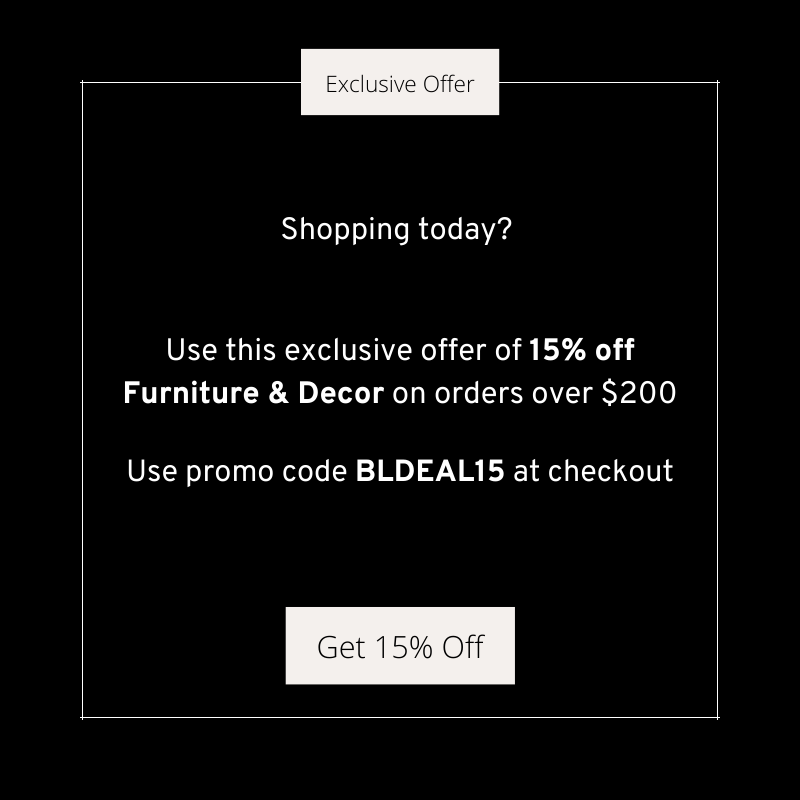 A Brief History
"When trying to create a transitional design you should be guided with a desire to create a timeless space that is comfortable, and cozy to live in but that's also touched by more modern elements." Bryan Stoddard, Homewares Insider
Design layout includes a thoughtful mix of curves and straight lines.
Combines other interior design styles, most commonly between traditional, contemporary, or modern.
Practical, clean design with a few flourishes and embellishments as focal points.
Color Palette:
"Neutral tones are the most popular. Whites, warm creams, beiges or tans add warmth and are easy to layer with other accent colors." -Martha McNamara, Director of Design and Product, Vevano Home
One hue dominates the room, especially warm creams, beiges, or tans.
On top of the main color, add up to four or five tones to create depth, complementary tone, and focal points that don't overwhelm the eye.
Additional shades can be lighter or darker variants of the main color to add layers for depth. Complementary jewel tones can also be used.
Décor:
"It is often the details and decorative accents that are used in a room that can change its feel from just standard traditional decor to a transitional one." -Stephanie Purcell, Interior Designer, Redesigned Classics
Use window treatments, rugs, pillows, and blankets or throws to add more layers to a room.
A few bold pieces such as large paintings, framed and matted photographs, or bold lighting pieces are perfect additions.
Enjoy a variety of textures and finishes. Velvet, wood, rattan, wallpaper, corduroy, metal finishes, and glass are all popular elements to use.
How to Create the Transitional Look in Your Home
Conclusion
If you've been wondering how to achieve the clean lines of modern design but still have a few sophisticated touches of elegance, transitional interior design may be the right fit for you. Now that you've learned about the transitional style, take a look at the rest of the design series on the Vevano Home blog.