Home Interior Design Styles: What is Traditional Design?
Where sophistication and comfort create balance
By RaShea Drake
August 12, 2019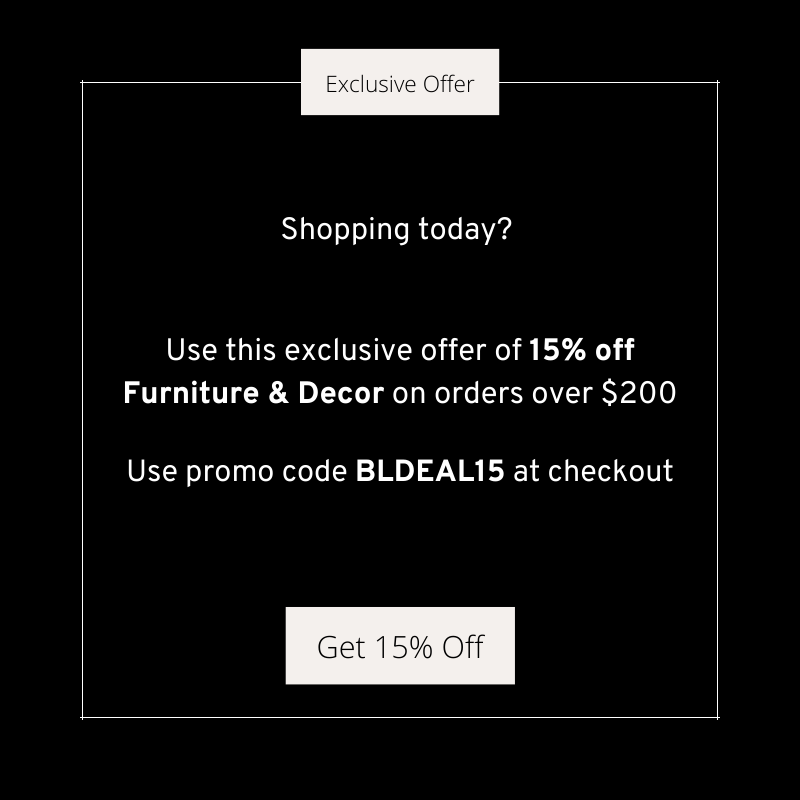 *We interviewed multiple designers for our series on interior design styles. After you've finished with traditional design, you may interested in transitional design, an updated twist on traditional.
A Brief History
The traditional interior design draws inspiration from the 18th and 19th centuries. Featuring influences from the US to Europe to Japan, this style emphasizes details. While it's rooted in the past, it continues to evolve while retaining its original elegance. It's the ideal blend of refinement and comfort.
The Definition of Traditional Style
Traditional interior styles are all about curving lines and symmetry to create a sense of luxury. Every line strives towards elegance, every detail work towards consistency and beauty. If pieces work together in both palette and size, you can be more elaborate with décor. Traditional décor elements can include book collections, chandeliers, sophisticated vases, and floral arrangements. Ornate rugs, built-in cabinets, and framed art are also popular. Options for traditional interiors are so varied that it's important to balance elements together.
Characteristics of Traditional Interior Design
The only hard rules of traditional style interiors are consistency and elegance. The overall design should be harmonious with no surprises thrown in. If those fundamentals are followed, elements and accessories can be layered and mixed to create endless possibilities.
We created a handy graphic so you can easily reference the characteristics of traditional home interiors below. Feel free to save it or Pin it to see later.
"Because of the timeless elements it incorporates and the subtle elegance it portrays, traditional is still relevant. Key features include symmetry, elegant draperies, and overstuffed furniture such as the Queen Anne style wingback chair." – Rebecca Langman, Owner & Interior Designer, RC Home Design
Curved lines and decorative embellishments used throughout the space from ceiling to floor.
Layouts should be symmetrical.
The main textures are wood, leather, textiles, and metal finishes. Think hardwood floors, built-in storage and cabinetry, and leather furniture.
The overall look is elegant but comfortable.
Color Palette:
"Think rich tones for a traditional room. Jewel tones in particular lean into that feeling of luxury and elegance." – Martha McNamara, Director of Design and Product, Vevano Home
For main colors, rich neutral tones or light pastels work well.
Accent colors should all be complementary to the main color, working within a few tones.
Add silver, gold, or brass accents to accentuate the style.
Colors should match other elements in the room.
Décor:
"There's a rhyme and reason to every piece in the traditional style home, it's tried and true and a style which everyone seems to know well. Symmetrical layout of furnishings and decor is something you're almost certain to find in the traditional styled room." -Christie Bell, Owner, OPO Interiors
Utilize framed art such as photographs or paintings.
Decorative accessories include books, throw pillows, blankets, rugs, crown molding, porcelain and floral arrangements.
Mix solid colors with floral patterns, stripes, damasks, plaids, or paisleys to add a layered but consistent look.
Traditional Interior Styles vs Transitional Interior Styles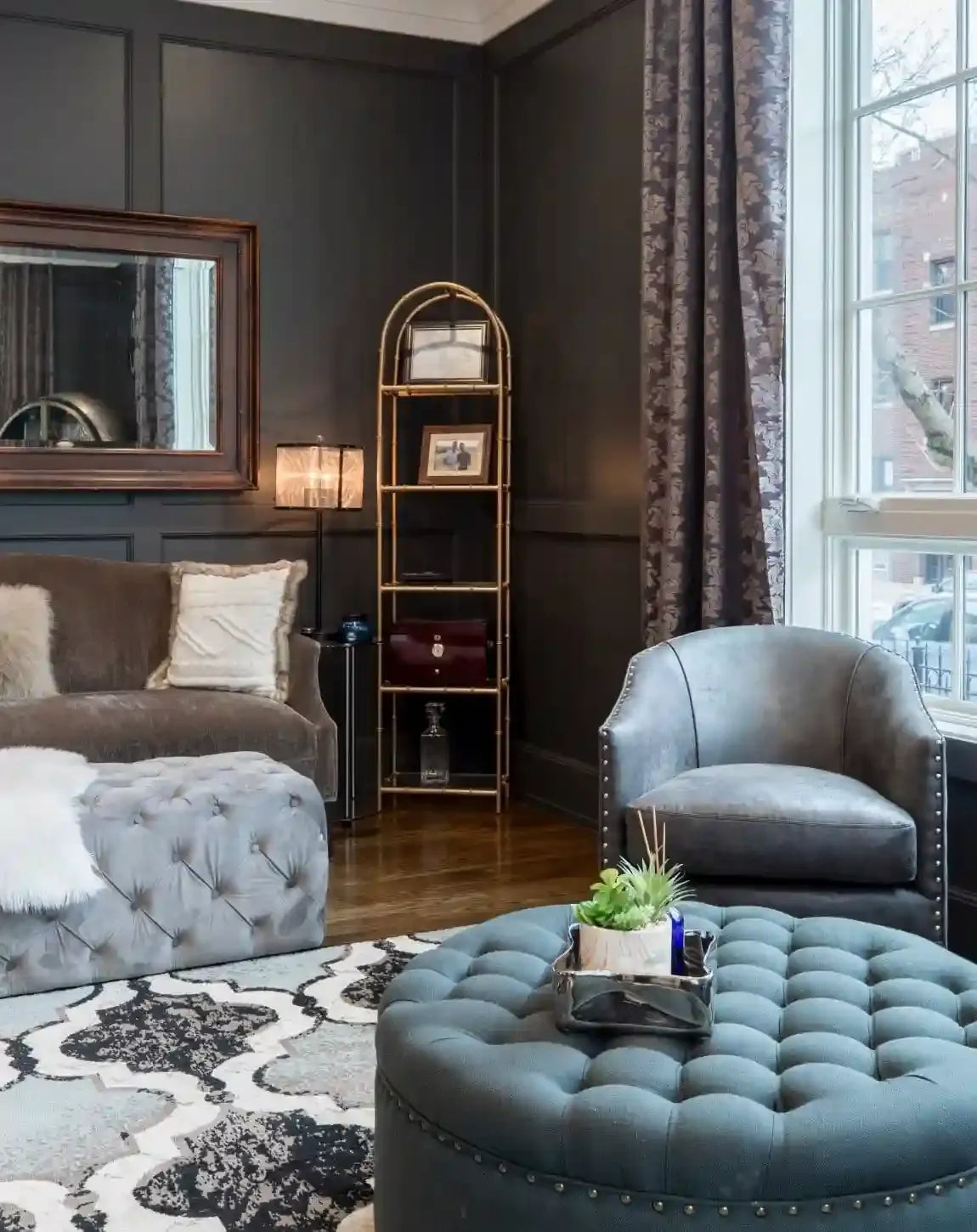 Where traditional design styles are all about consistency and luxury, transitional is casual. With traditional, you'd embrace antiques and furniture with curved profiles and ornate woodwork. Symmetry, matching colors, and styles would be paramount. With transitional, you might have some traditional elements. Other pieces would be more modern or contemporary in style. Transitional is less about matching every facet and more about accentuating eclectic pieces. Learn more about transitional interior design on our blog.
How to Create the Traditional Look in Your Home
Conclusion
There is a reason the traditional interior style is still widely popular. It provides a thoughtful and polished visual that's both visually impressive and comfortable to live in. To find out more about other popular interior design styles, check out the rest of the series at the Vevano Home blog.