Home Interior Design Styles: What is Scandinavian Design?
Clean lines and a focus on the comfort and warmth that only hygge homes can provide
RaShea Drake
September 5, 2019
A Brief History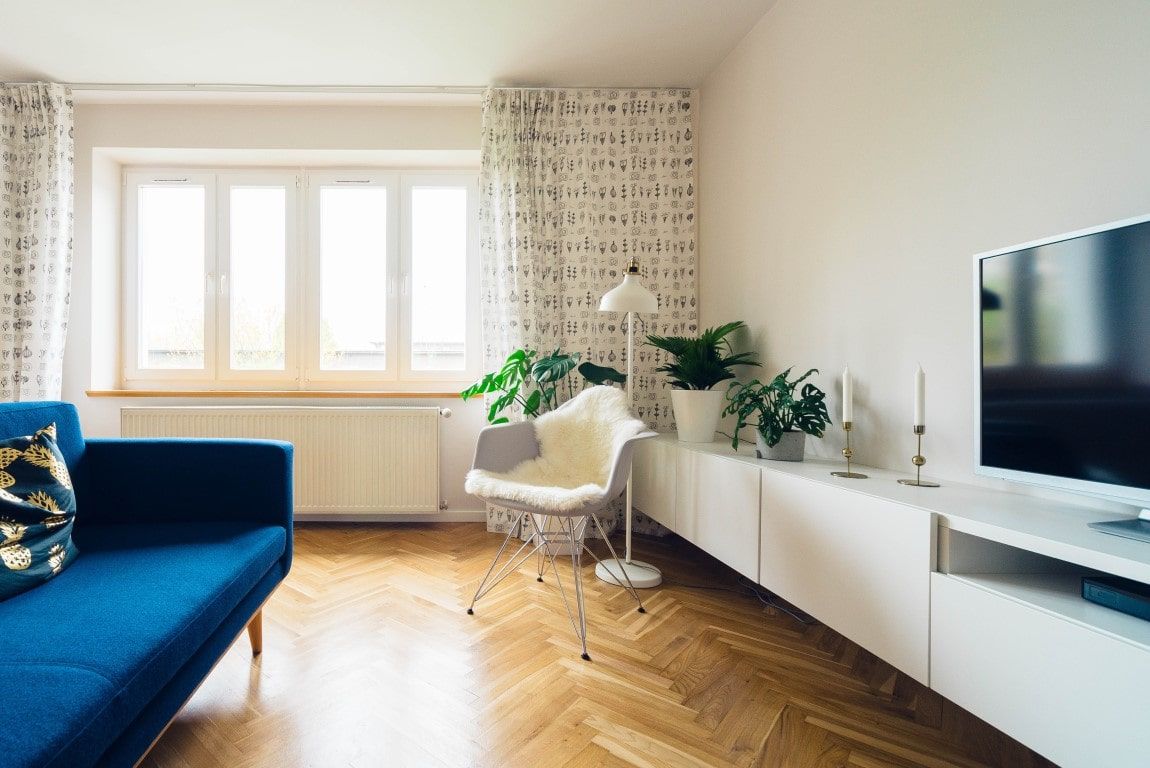 Scandinavian interior design has been around since the 1930s, though it first gained global attention in the 1950s. Before that time, interior design had only available to those with wealth and means, but Scandinavian design was different. One of the founding principles was to create a beautiful style that almost anyone could adopt and emulate. As styles come and go, Scandinavian has seen a return to the forefront thanks to its clean lines and emphasis on sustainability.
The Definition of Scandinavian Interior Styles
Scandinavia isn't just one place but refers to a group of Nordic countries: Sweden, Norway, and Denmark. In recent years it's also grown to include Iceland and Finland. The foundation of the Scandinavian aesthetic is built on simplicity, functionality, and on incorporating elements found in nature in the home. Every choice from ceiling to floor is meant to create a soothing space that's beautiful but comfortable. All these elements are an effort to create a sense of hygge (hoo-gah), which is the epitome of content and cozy.
Characteristics of Scandinavian Interior Design
The Scandinavian design style is about creating comfort in your home with a mix of what's functional and what feels natural. Incorporating natural light, florals, and simplistic furniture all help to achieve the look. There's also a goal to find the lagom (la-gohm), that perfect balance where all the elements work together in perfect harmony.
Design:
"Scandinavian design is all about embracing simplicity and minimalism. You'll usually find hints of mid-century modern style in the furniture with a neutral color palette to keep it fresh. Since the color palette is typically light and bright, it's important to use texture and a few subtle patterns to keep it interesting." – Terra Link, Co-Founder, The Savvy Heart
Plenty of natural light is key to this look. In addition to that, layered lighting within the room adds more of that coziness.
The layout and pieces within the room should all have sustainability in mind, so use natural textiles, materials, and furniture.
Keep window treatments minimal to let the light brighten up the room. Go without any blinds or curtains, or use soft, light fabrics for drapes.
Color Palette:
"Most times Scandinavian interiors are shown in shades of bright white and neutral beige. However, because of the long, dark winter months, many northern European countries include highly saturated color palettes in their textile selections to brighten dreary days and nights when the sun shines only a few hours each day. Colors include bright blue, emerald green, azure, amethyst, ruby red, magenta, hot orange, and canary yellow." – Claire Tamburro, Principal, Tamburro Interiors
For main colors, white is absolutely the top color for this aesthetic. Off-white shades and grays are good options as well.
Accent colors are used sparingly but should provide a pleasing pop of color. Think forest green, ocean blue, rose gold, or mustard yellow.
Use wood grains, stone and other natural textures as another accent to instantly elevate the atmosphere.
Finishes for fixtures include copper, brass, iron, and chrome.
Décor:
"With a key focus on nature, it is important to bring elements of the outdoors in for a Scandi look. This effect can be introduced though untreated food furniture, natural stone and plant life. Add the finishing touches to your space such as berber-style rugs, faux furs and leather seat covers. Look out for simple and highly functional pieces of furniture." – Nicola Croughan, Interior Designer, Blinds Direct
Textiles with bold geometric patterns work well against the neutral main color.
Use comfy and soft textures in rugs and throws to add warmth to a room. Think mohair, faux fur, wool, sheepskin, or leather.
Add in some plants such as succulents or florals, they add pops of color while also layering in more organic elements to the room.
Furniture varies between lean and minimal to doubling as storage.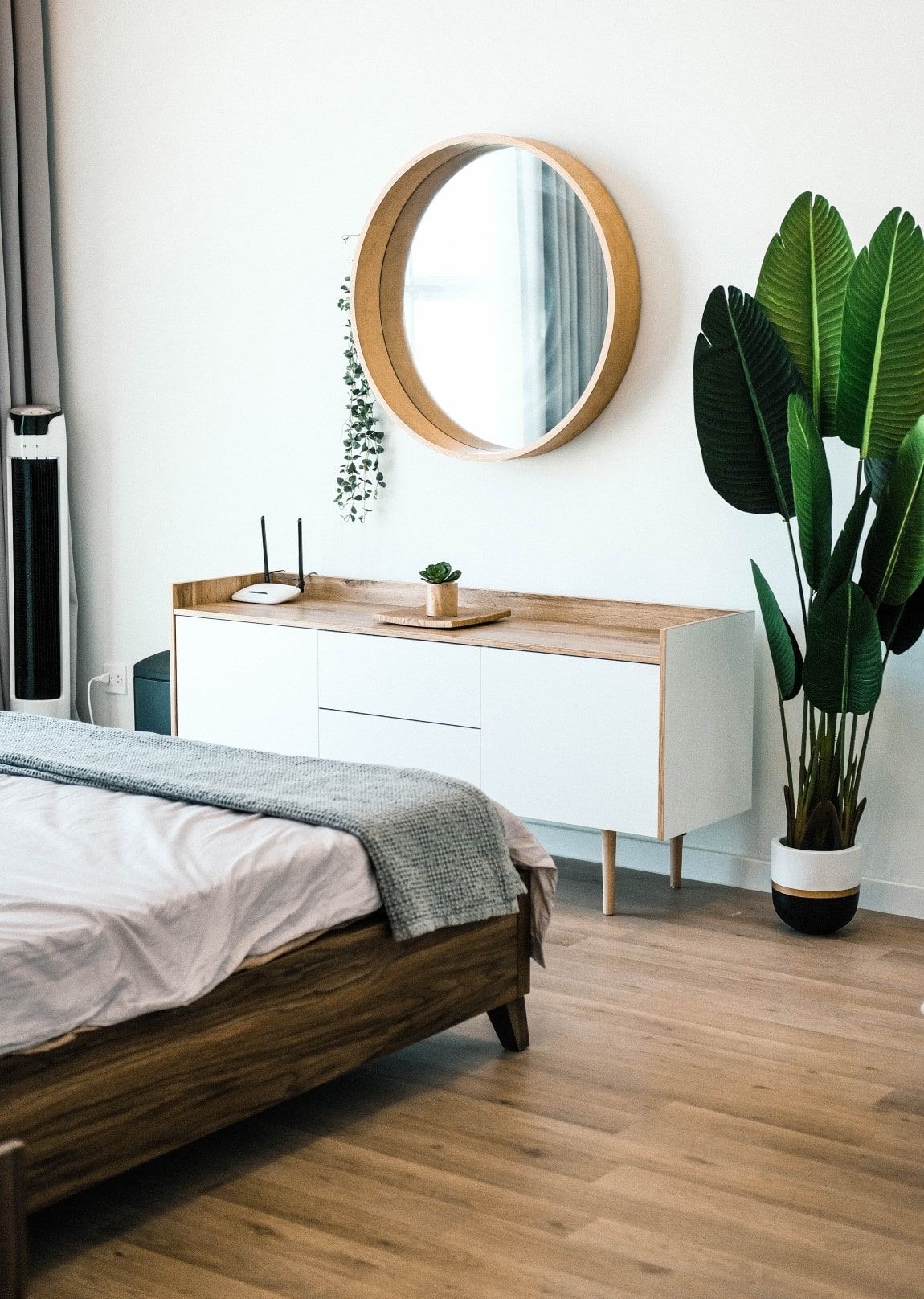 While Scandinavian, modern, and minimalist may seem the same, there are enough differences between them to make each a dedicated style. All have a focus on clean lines and embracing natural light, but the main difference lies in each of their intents. That said, it's possible to blend and merge the styles.
Modern dates back to the early to mid-20th century. The style shows the celebration of new construction techniques. Lines are clean and straight, with an emphasis on using natural elements combined with manmade materials such as steel and glass. The intent is for form to follow function, or the design to reflect its purpose.
Scandinavian focuses on sustainability and personal touches that are also comfortable. Lines are clean, embracing both straight and curved edges. The emphasis is more on natural touches and décor than combining manmade and organic. Out of the three, this style is most flexible when it comes to décor. The goal is to create a sense of hygge, or warm comfort through whatever means works best for you.
Minimalism centers on keeping only what's necessary, taking modern principles a step further. The spaces are open, but typically more than with modern or Scandinavian. There are fewer artistic pieces, and color palettes are also more simplified and harmonized. The goal is relaxation through less clutter.
How to Create the Scandinavian Look in Your Home
Conclusion
Originating in Scandinavian countries and focusing on what's not only comfortable but also affordable and sustainable, Scandinavian interior design continues to impact and influence design. Don't forget to check out the rest of the interior design series at the Vevano Home blog.