2022 Interior Design Trends that Will Revitalize Your Space
The beginning of a new year is the perfect time to change up your home's look, especially if the challenging circumstances of 2020 and 2021 have you desperate for a fresh start. The anticipated interior design trends for 2022 are a good place to get some initial inspiration.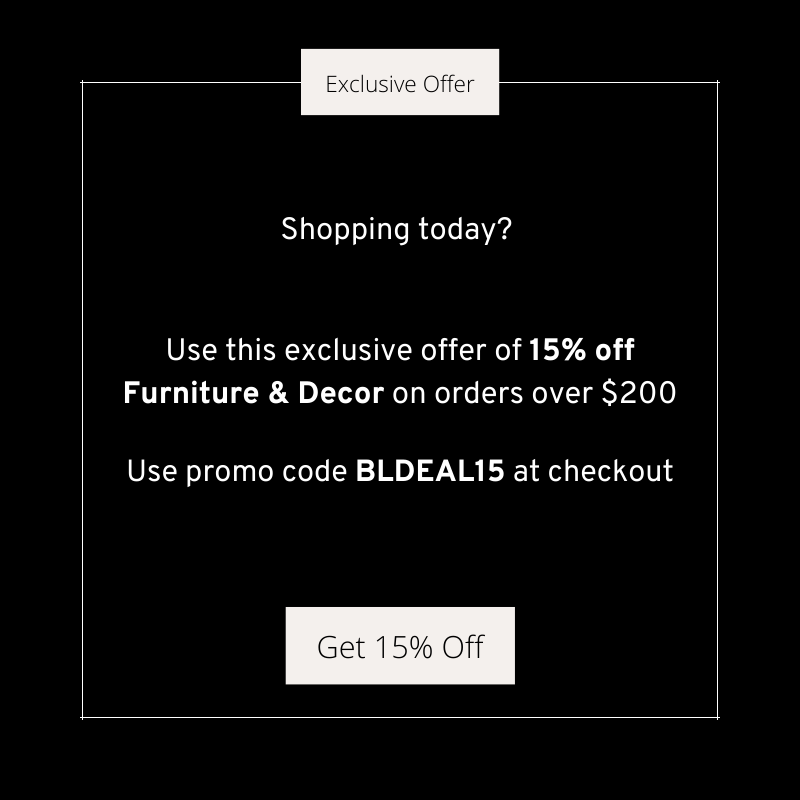 Stark contrasts and minimalism have been en vogue for the past several years, but 2022 will see a shift toward more individualistic styles. More people are embracing bright colors and bold patterns. At the same time, many trends from 2020 and before will remain popular, including rustic looks and an emphasis on bringing nature indoors.
If you're considering a home renovation in the coming year, these suggestions from the Vevano Home expert designers about what trends to expect in 2022 may spark your creativity.
2021 Interior Design Trends: What's Going and What's Staying
Some trends from 2021 will carry over and evolve in new ways, while some will fade out of style.
✅ Staying: Rustic and Farmhouse Design—But with a Twist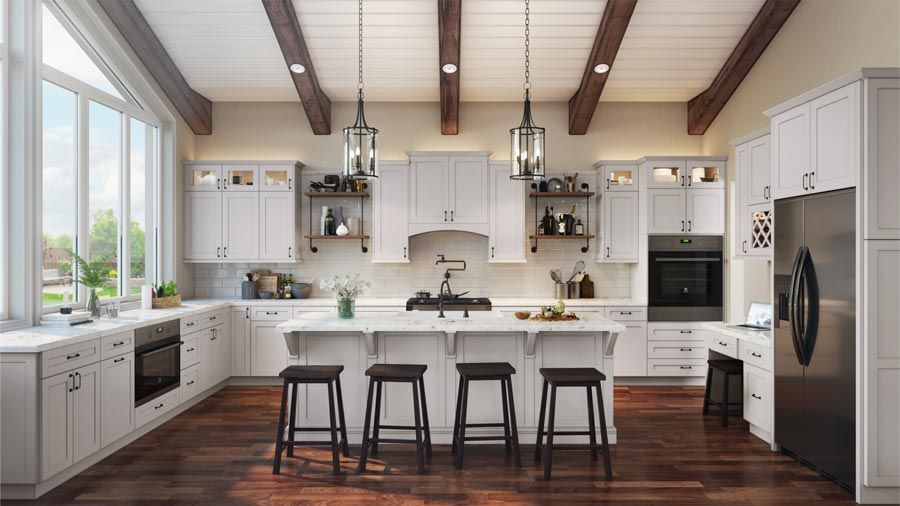 The hallmarks of farmhouse design—light wooden furniture, white shaker cabinets, and deep sinks—will make regular appearances in homes. Rustic or farmhouse decor is often seen as warm and inviting and hearkens back to a simpler style of living. The ideas and emotions evoked by farmhouse design will stay valuable to individuals as home design continues to prioritize creating comfortable, soothing environments.
In other ways, farmhouse design is just a practical option for homeowners. A wide, deep, single-bowl sink makes it easier to wash large dishes, and features like hanging pot racks and dedicated sliding spice cabinets allow you to make better use of the space in the kitchen. Furniture like wardrobes, bookshelves, and even freestanding kitchen islands made out of warm, light-colored wood will continue to make a statement as well.
Our designers have noted that while the farmhouse style remains popular, it is evolving as individuals add their own distinctive elements. Farmhouse interiors are essentially becoming more transitional, sometimes called modern farmhouse. For example, rather than installing shaker cabinets, a farmhouse staple, in the kitchen, some are instead going with European slab cabinets.
❌ Going: Color Schemes Centered on Stark White
Design themes using white as the predominant color have been a home decor staple for the last few years, but they are starting to fall out of favor. White spaces provide numerous benefits, including making a home feel brighter, larger, and more open, but you run the risk of having a home that lacks personality. To counteract this, many people are trading the minimalist, modern simplicity of white walls, fireplaces, and cabinets for color schemes that make a statement.
✅ Staying: Inspiration from Nature
A central aspect of farmhouse style that will especially continue to grow in popularity is the use of natural materials like wood, glass, and metal. Using live plants as essential decor will also remain a favorite as people try to create environments that blend the indoors and outdoors.
Expect to continue to see textures, patterns, and art pieces that mimic plant life as well. This is evident in the next Sherwin-Williams color of the year—the forest-inspired Evergreen Fog, which will transport your home to the Pacific Northwest or the Appalachian Mountains. Likewise, the soft silvery green of October Mist, the Benjamin Moore 2022 color, brings the woods to you.
❌ Going: Pastels
Like stark white, pastel and light neutral colors were all the rage for a few years, but designers believe these will fall out of favor among most homeowners. Pastels are a great choice when you want your home to feel inviting to the majority of people, but more individuals are taking an interest in bolder and richer color schemes as they try to incorporate more of their personality into their home.
2022 Interior Design Trends on the Horizon
Here are a few new trends that will start to grow in popularity in 2022, according to the Vevano designers. While you don't have to conform to a designer-recommended decor theme, some of these trends might match your own personal style and give you ideas for redoing your home.
"We are seeing more jewel tones and people using color in a much bolder way, so rather than jewel-tone pillows and accents, people are painting whole rooms or all of their kitchen cabinets these colors." —Martha, Vevano Home Designer
Emerald green, sapphire blue, and amethyst purple are taking center stage this year as people make these richly saturated hues the primary color throughout their homes.
If you're planning to repaint some of your rooms, don't be afraid to go bold. Jewel tones make a strong statement and have the benefit of being slightly more forgiving of dirt and smudges than lighter colors. Bringing in additional light fixtures or lamps can help you offset the slightly darker atmosphere, and playing with patterns and textures in your furniture and decor will add depth. You may find that you are able to adhere to Art Deco style as you look to add these saturated colors.
"With a really minimalistic, contemporary European glossy white kitchen, everything feels like it's manufactured, everyone has the same thing, and anyone can get the same look. Raw materials, however, feel custom and unique, and no one else is going to have the exact same thing as you." —Michael, Vevano Home Designer
Expect to see many people trading out their polished Victorian dining tables for tables made out of reclaimed wood or single wooden slabs. Including furniture that either looks or is handmade allows the home to feel truly unique, as no two pieces will look exactly alike. With this style of furniture, small defects are actually a positive since they prove that your piece is one of a kind.
One option for incorporating raw materials into your home is live edge furniture. These pieces are made without planing off one or more of the sides, leaving a natural edge. Live edge furniture is usually made from a single slab of wood and can be more ecologically friendly as less wood is discarded. If you want to fully embrace the natural aesthetic and add furniture to your home that is truly distinctive, you can't go wrong with live edges.
Unfinished marble is also popping up more frequently as a decor option, as are cut geodes and other unpolished stones.
As these raw and natural materials become more mainstream, our designers expect to also see more fixtures and furniture mixing different materials in a single piece. This includes not only pieces like tables that incorporate marble and metal or wood and stone but also items that contain multiple types of a single material. For instance, you might see a pendant light made from several different metals or a bookshelf combining wood from multiple trees.
With more manufacturers providing the option to customize, you can mix and match the materials you want and create hardware and furniture for your home that is unique to you.
Current interior design trends are taking inspiration from the 1970s, especially with the striking geometric profiles in new furniture lines. These 2022 retro-inspired interiors combine contemporary, minimalist clean lines and hard angles with mid-century modern soft edges.
The use of bold shapes go hand-in-hand with the growing popularity of saturated jewel tones and other bold, statement displays of raw material. Expect chairs and sofas with rounded off profiles or art and decor that feature geometric patterns.