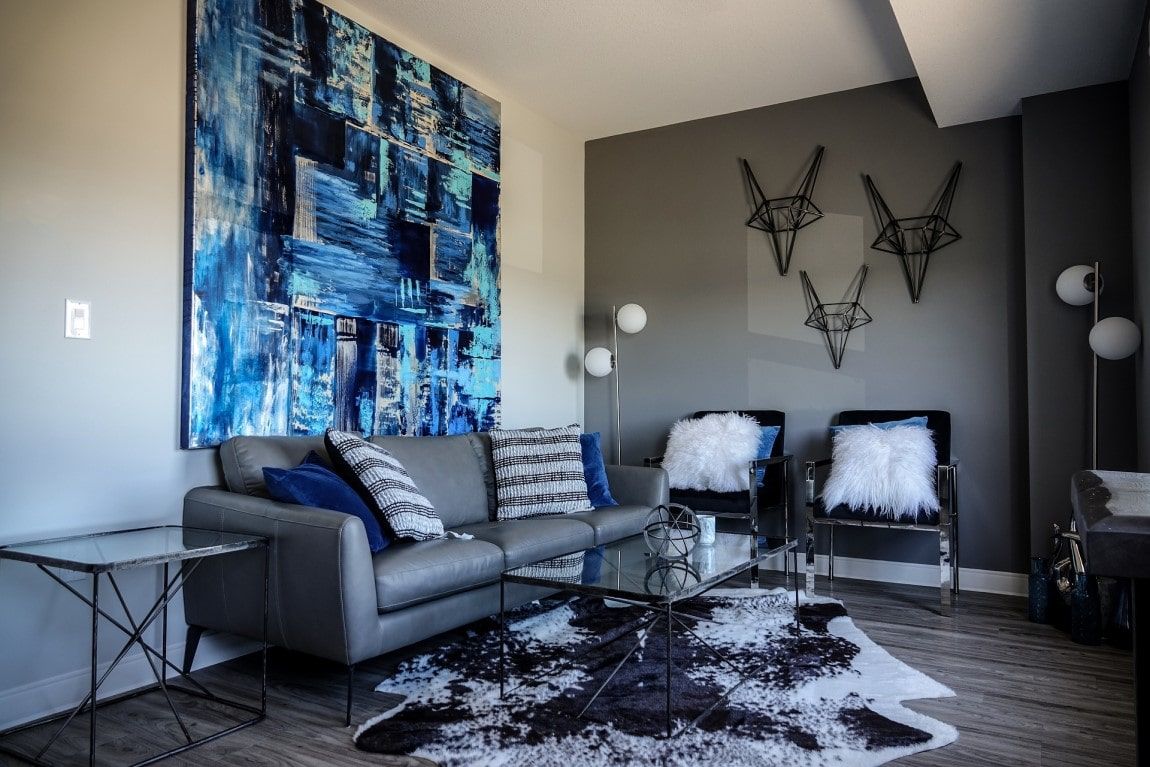 Originally, contemporary design described the art movement after modern in the mid-20th century. Plastics and other new materials were making their way into art, furniture, and more, which breathed life into this emerging movement. However, it's evolved over its short history, and will continue to morph as style changes. What was contemporary 15 years ago is no longer contemporary today. What's contemporary today won't necessarily be the case 15 years from now either. Maybe that's what it makes it one of the most popular interior styles?
The Definition of Contemporary Interior Styles
While it describes an art movement, contemporary interior design also specifically defines the current style. It's always changing, allowing you to tailor and borrow from other styles to match your tastes and preferences. This individuality and fluidity lend it charm, but also makes it hard to define.
Characteristics of Contemporary Interior Design
Though difficult to define the rules and trends of contemporary interiors, there are principles to guide your styling efforts. Many interior designers refer to the form, or shape, of a piece as well as its function. While form over function takes precedent in styles like modern, that is not the case with contemporary. Both facets matter equally. How something looks is just as important as the purpose it serves in a room.
Download our graphic below or save it to your Pinterest board to reference the characteristics of contemporary interior design styles.
"Contemporary refers to what's current right now. It's ever-changing but always looks fresh with a few classic touches." – Martha McNamara. Director of Design and Product, Vevano Home
"The main colors used in the contemporary style should be neutral, light tones that make living spaces feel serene and spacious, filled with light." – Bryan Stoddard, Director, Homewares Insider
Stick to a smaller palette of one or two main colors and up to two accents.
Main colors are typically neutral – white, grays, or black. This allows the rest of the elements to build around this foundation.
When it comes to accent colors, shade and color are flexible, especially if the main color is neutral. Choose one to two accent colors that will draw the eye and tie the room together.
Metal finishes or wood can also be used as an accent color. Choose from brass, bronze, chrome, brushed nickel or a variety of wood grains to add more texture or shine.
Décor:
"Contemporary design can be as bland or as bold as you'd like, but at its best, there is a focal point of each room that simply sings against its backdrop." – Catie Quanrud, Owner and Designer, Speak Easy Interiors
Lighting should be a mix of natural light and lamps, sconces, or other light fixtures.
Décor and art pieces are where personality shines in this style. Go for a few larger statement pieces that will be highlighted with some smaller, more subtle pieces.
Embrace textures and geometric patterns when it comes to flooring and rugs. A hardwood floor or laminate paired with patterned rug adds to the contemporary feel.
Contemporary vs Modern Interior Design: Is There a Difference?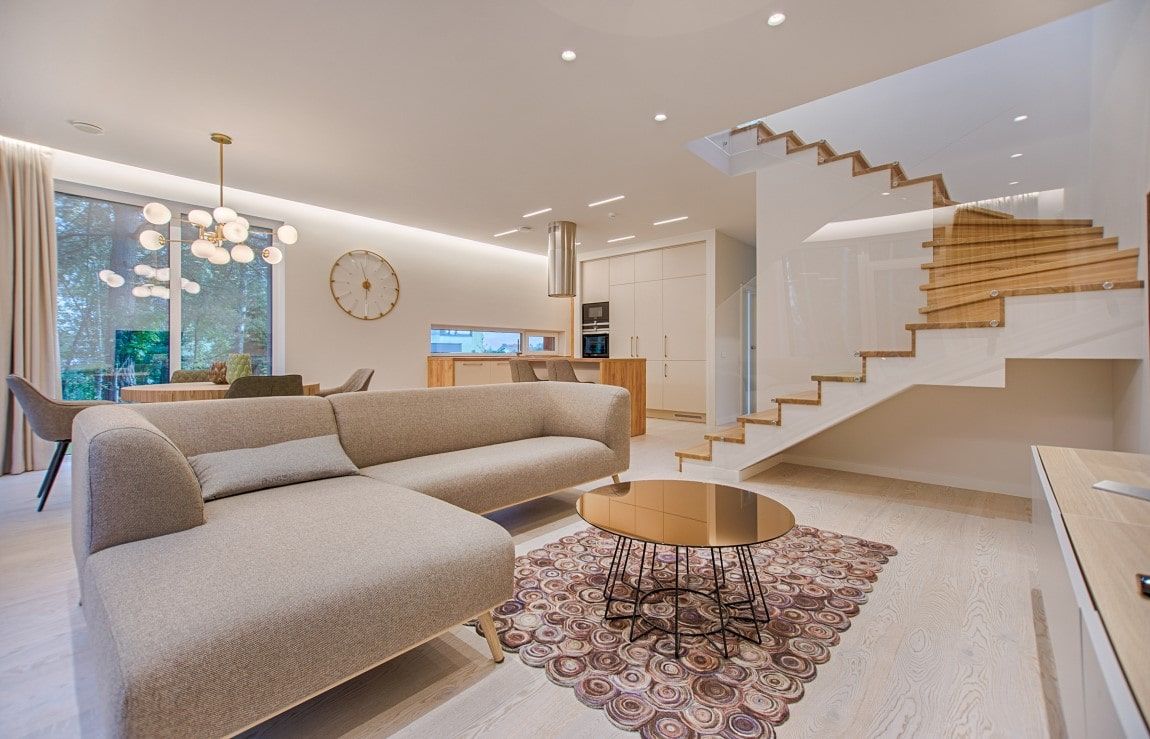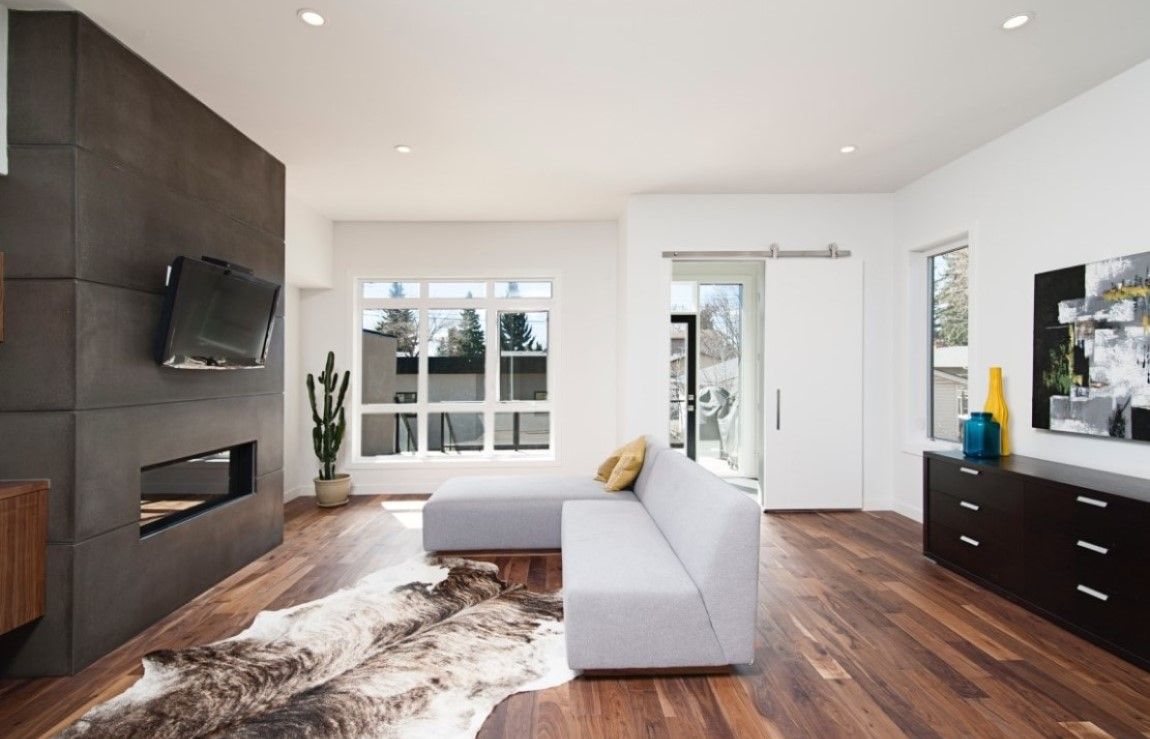 While both "contemporary" and "modern" mean "the present" in the dictionary, that's not the case when it comes to interior design. In the art world, both terms refer to different periods of art movements. Modern began in the late 19th century while contemporary would come into existence during the middle part of the 20th century. Modern refers to straight lines and form over function. Contemporary treats form and function equally, embracing curved lines as well as straight lines. Contemporary also tends to give more freedom in certain aspects, particularly when it comes to adding décor and art pieces.
How to Create the Contemporary Look in Your Home
Conclusion
Contemporary started as an art movement but has evolved to describe what's current. It's always changing and relies on personality, contributing to its popularity. It is also one of the only styles where two designs could look vastly different and still both be contemporary. For more information on other popular design styles don't forget to visit the rest of the Vevano Home blog.