How Much Do Kitchen Cabinets Cost?
A breakdown of the cost of new kitchen cabinets
By Rashea Drake
July 19, 2019
At first glance, it can seem as if kitchen cabinets are outrageously expensive. However, when you look at the fact that quality cabinets can last up to 50 years, the initial investment makes more sense. After all, this is something most people use every single day. It needs to be able to handle daily use for years.
With that in mind, the average cost of new cabinets is as wide and varied as the styles they come in. Let's dive into the biggest price factors: the customization level and cabinet frame style. Or, if you'd like to skip the article, contact the Vevano Home designers for a quote specific to your floorplan and needs.
Stock Cabinets - The Most Affordable
Cost Estimate: $100 to $300 per linear square foot
While being the lowest cost option, that doesn't mean that stock cabinets are of low quality. Far from it, "stock" only refers to the fact that they're readily available. As a result, sizing and cabinet finishes may be limited in comparison to semi-custom or custom cabinets. They ship either ready-to-assemble (referred to as RTA) or pre-assembled. At Vevano we tend to recommend pre-assembled for ease of use and quality assurance. Stock cabinets also tend to have the fastest install times since there are not the same waiting periods that come with more custom cabinet options.
Semi-Custom Cabinets - The Perfect Compromise
Cost Estimate: $150 to $650 per linear square foot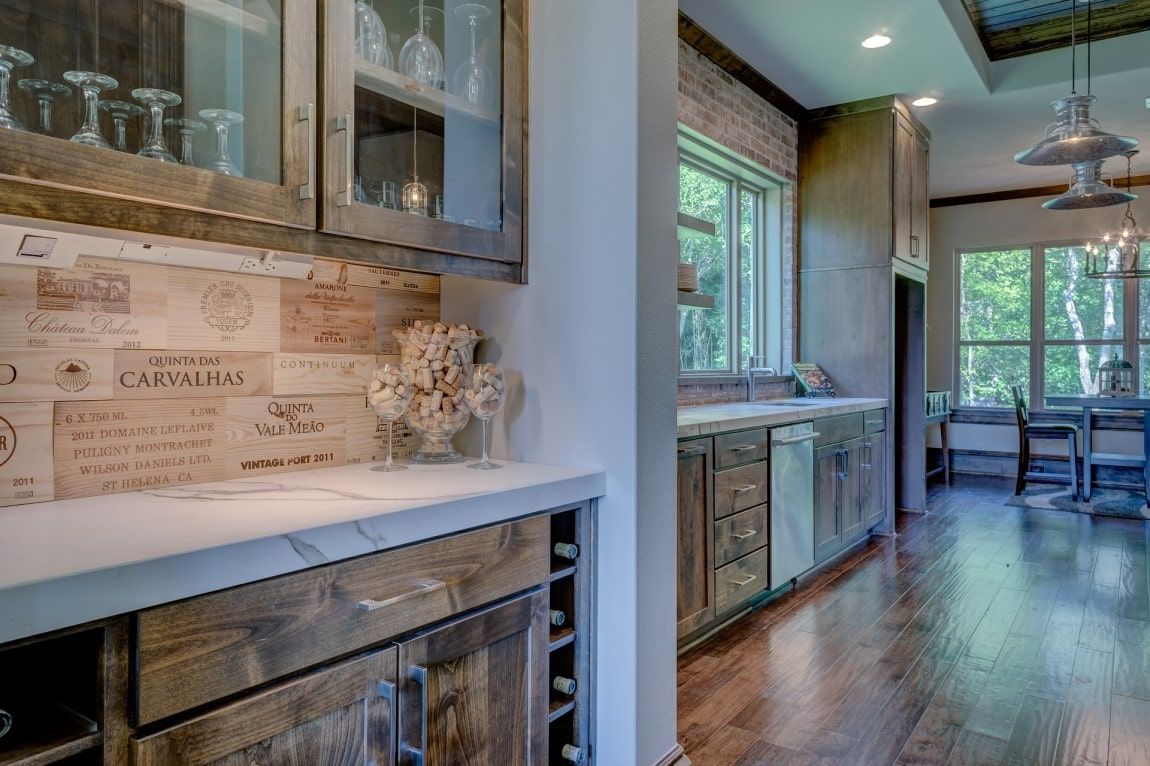 As the name insinuates, semi-custom cabinets are the middle ground between stock and custom cabinetry options. There's more variety to the finishes available, as well as greater variance in sizing for cabinets, drawers, and doors. Semi-custom is a great way to get a few tailored options that you want without the heftier price tag. There is usually a longer wait time to receive these than with stock cabinets. It takes time to implement the customizations, but they're worth the wait.
Custom Cabinets - Exactly What You Want
Cost Estimate: $500 to $1,200 per linear square foot
It can be difficult to pin an exact cost to custom cabinets, given that they are made to order. From the size and finish down to specific storage requests, every detail is custom. As such, they tend to be much more expensive. But you also have the assurance that every form and function is exactly what you need and want it to be. Custom cabinets have the longest waiting times, so it's good to be prepared for that.
Is There a Difference in Cost Between Framed and Frameless Cabinets?
Another factor to cabinet cost is whether the cabinets you choose are framed or frameless. The biggest difference between the two is stylistic in nature. However, there is a cost involved as well.
Framed Cabinets - Less Expensive
Framed cabinets are more common and less expensive in general. Why? On the front of the cabinet box is a frame to help solidify the build. This allows the walls and sides to be a little thinner because that frame is adding enough stability to the cabinet.
Frameless Cabinets - More Expensive