What's the Cost to Replace a Kitchen Floor?
The Most Popular Types of Kitchen Flooring and Their Costs
By Rashea Drake
July 23, 2019
The kitchen is one of the most important rooms in the house when it comes to finding the right flooring. Cost varies widely across materials, so we'll take a look at the most common flooring types that people use.
Breaking Down the Costs of Kitchen Flooring
All kitchens are different in both size and layout. According to the NKBA, the average kitchen ranges between 103 square feet and 238 square feet. Due to this variance, we're going to estimate costs for a 200 square foot kitchen.
Thanks to its easy-to-maintain nature and variety, tile is a very popular flooring type. The average installation cost for tile is around $5 and up, depending on the specifics of your layout and the tile you're using.
Ceramic Tile - Ceramic tile is available for less than a dollar per square foot, though it's usually around $3. With materials and installation, the cost is about $1,600 for a kitchen.
Porcelain Tile - While porcelain and ceramic are similar, porcelain is more durable as its materials go through more refining. Porcelain tiles average a cost between $3 and $10 per square foot. For our calculation we'll go with $6 as a midrange, meaning a cost of $2,200 for materials and installation.
Natural Stone Tile - Stone tiles such as quartz, travertine, marble, or slate are going to have a wide cost variance. Stone tiles can be as little as a few dollars per square foot to over $25 a square foot for designer tiles. The average price is $7 per square foot, and the average cost for installation is also $7 per square foot, bringing the total to around $2,800.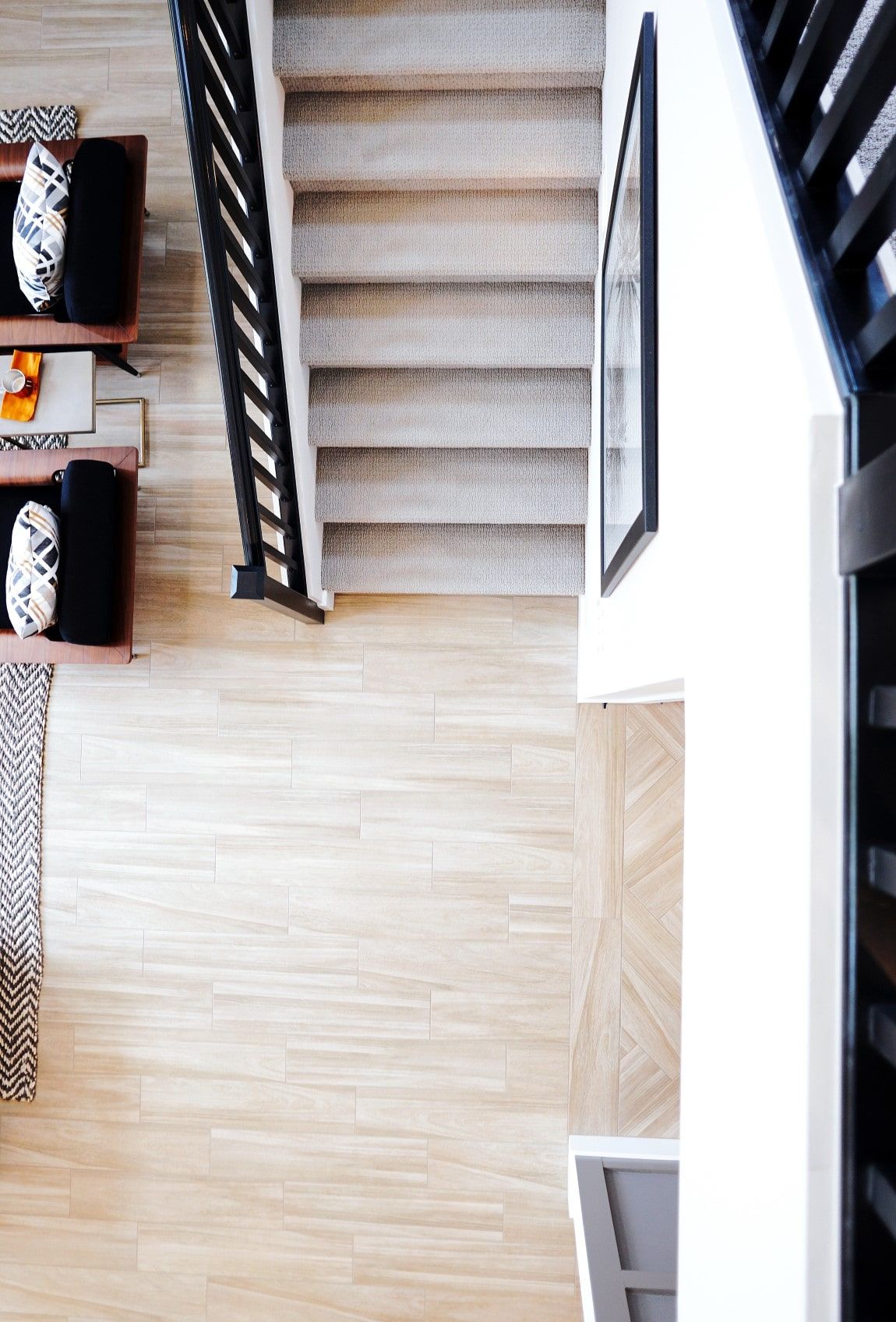 Laminates can be found from under $1 to over $5 per square foot, depending on their quality. Installation costs between $2 and $8 per square foot. According to HomeAdvisor, most people tend to spend between $1,300 and $4,200 on their laminate floors.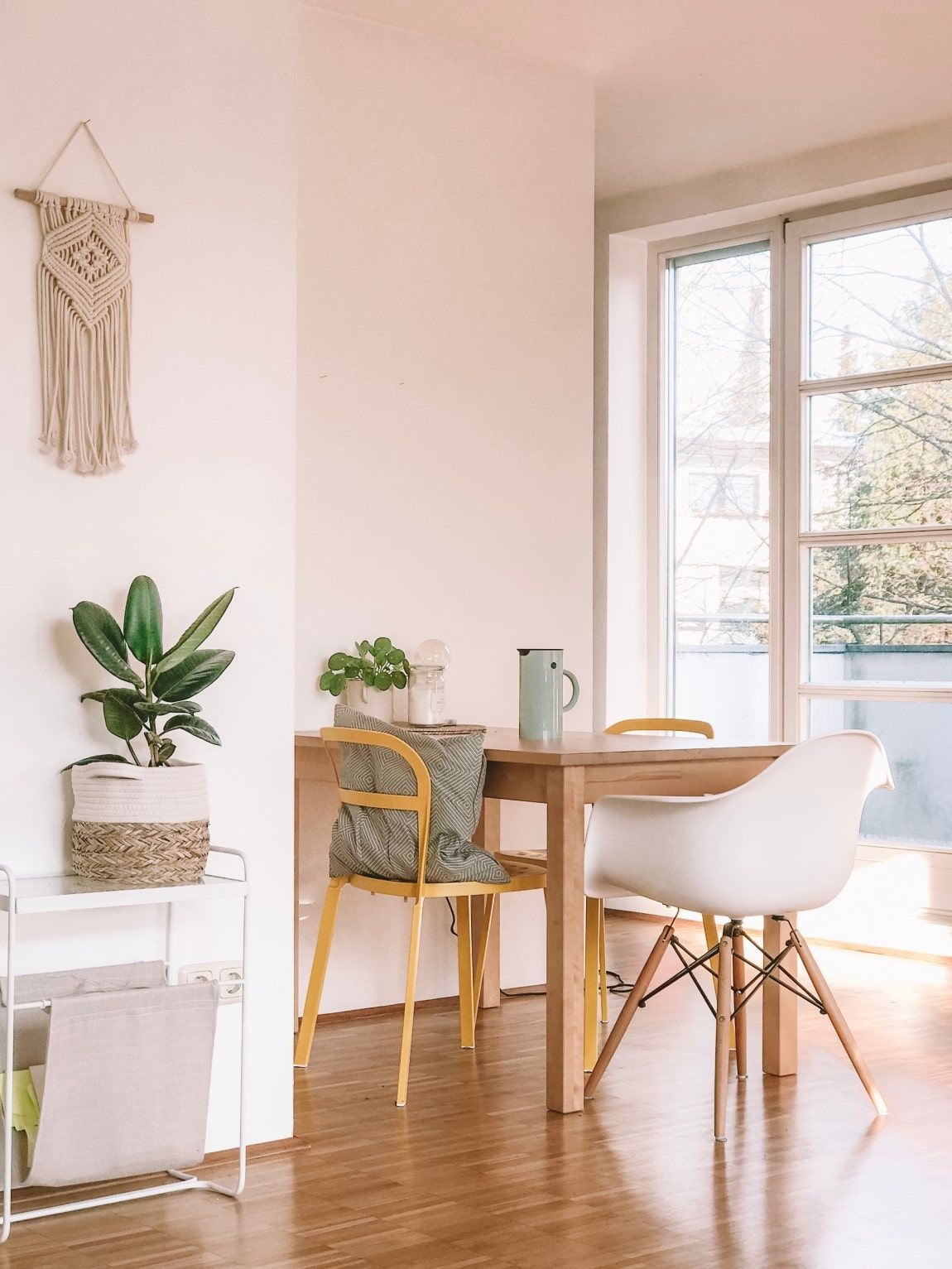 Bamboo flooring is gaining popularity in recent years. Planks range from $1 to over $8, and Home Advisor estimates that the kitchen would cost $1500.
Other Cost Factors
There are other factors beyond materials and installation when it comes to estimating your new kitchen floor costs.
Removing the old floor – Many installers will remove your old materials but may also charge a fee. Tearing it out yourself could help save some money.
Moving furniture – If your installers need to move any furniture they may charge a fee.
Asbestos removal – If your floors are from the 80s or earlier, there is a possibility that there could be asbestos under the floor. This will need to be removed before a new floor can be installed, so be prepared for that removal fee.
Any abnormalities in your floor – If your floors are uneven or need additional work, prepare to pay extra.
Unique floor plans – If you have difficult angles or corners as part of your install it could take more time, which means a bit more money.
Conclusion
Keep in mind that this is to give you a general idea of kitchen flooring costs instead of a definitive number. Every kitchen varies, but these estimations are still helpful to plan your budget. Now that you know about floors, you can see how much it costs to remodel a kitchen.