7 Best Toto Neorest Toilets—Compared and Reviewed
October 29, 2021
By Jessica Earley
Toto toilets are known for their seamless integration of luxury features, including built-in bidets and innovative self-cleaning technologies. Toto sets the standard for smart toilets around the world.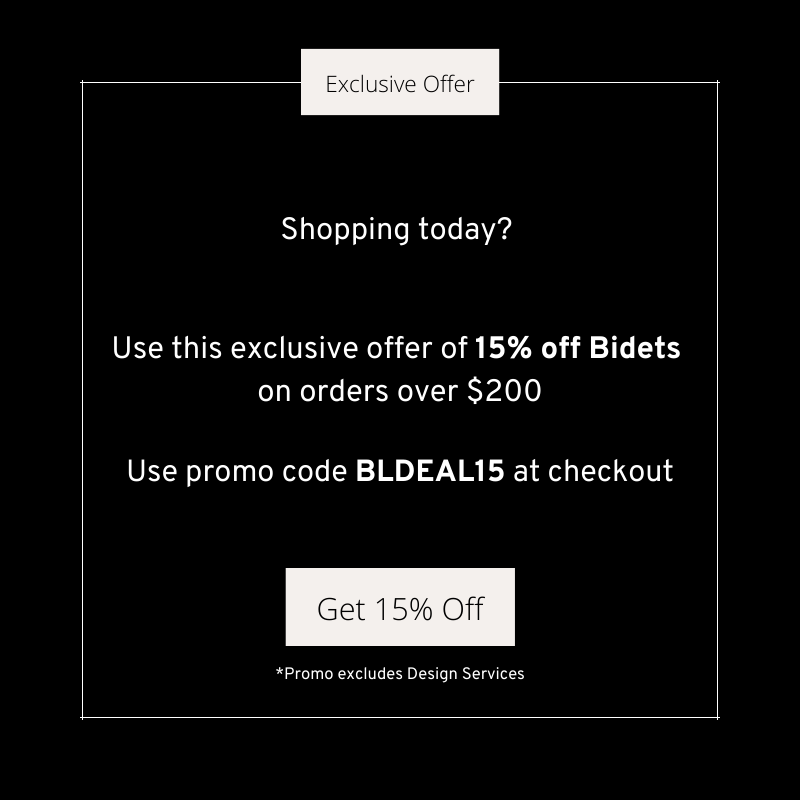 While there are reasons to love anything that comes from Toto, the Neorest toilet collection demonstrates impeccable attention to fine details that bring out the best in every feature they offer. Here's a guide to help you choose the best Neorest toilet for your home.
About Toto
Established in 1917, Toto has become the largest toilet manufacturer in the world—and it's not just because they have an efficient flush. Each toilet from this Japanese company pairs traditional toilet features with innovative technology for a user experience unlike any other. In addition to toilets, Toto also creates cutting-edge faucets, bathtubs, and other bathroom products.
Toto Neorest Toilet Comparison
The entire Neorest toilet suite is a perfect example of Toto's dedication to the end-user experience and eco-friendly, high-efficiency functionality.
Every Toto Neorest model includes—among other features—adjustable bidet spray with three wash modes, warm air drying, heated seats, an automatic lid and deodorizer, and innovative cleaning technologies like eWater+ and Tornado Flush. Additionally, each of these compact, one-piece toilets has a skirted design for a more seamless, sophisticated silhouette. The main differences between the Toto Neorest models are the overall look and, in the case of the Neorest 750H and NX1, some cleaning technologies like Actilight.
✅ One-Piece Skirted Toilet
✅ eWater+
✅ Intermittent Pressure Controls
✅ NX2 includes Actilight
The Neorest EW Wall Hung Toilet is the most unique in the Neorest collection! Rather than sitting on the ground like most Toto toilets, this model is mounted to the wall, reducing the space needed to attach its plumbing. Many of the hygienic features Toto is known for are more seamlessly integrated into this model, including eWater+, CeFiontect, and the Tornado Flush.
Features:
Dual Flush function
Universal Height
Bidet with three wash modes (front, rear, soft)
Oscillating and pulsating comfort washing
Auto open-close lid and flushing
Automatic air purifying system
Adjustable heated seat
Adjustable spray position
Programmable energy saver system
Back-up manual flush
Multifunctional remote control
ADA compliant
The curvy exterior of the Neorest NX1 Dual Flush Toilet and Neorest NX2 models have a sophisticated, elliptical silhouette that the company describes as "inspired by the simple, organic beauty of an earthen vase hand thrown by a craftsman on a pottery wheel." Both the NX1 and NX2 seamlessly integrate the washlet bidet to offer more ceramic surfaces with lesser joining parts, making it easier for the system to stay clean. Both models also control the Tornado Flush with automatic sensors and remote controls. So what's the difference between the two models? The Neorest NX2 (MS901CUMFX) is the higher-end model that features Actilight technology.
Features:
CeFiONtect Ceramic Glaze
Sleek, low profile one-piece skirted toilet with integrated cleaning & comfort function in the seat
eWater+ on wand and bowl
Remote control operated
Front and rear warm water washing with temperature and intermittent pressure controls
Automatic toilet seat can be opened or closed by remote or sensor operation
Heated seat with temperature control
Air Deodorizer
Night light
Warm Air Dryer function
Fully integrated with advanced washlet technology, the Neorest 700H Dual Flush Toilet combines ecology and luxury like none other. Like all the toilets in the Neorest collection, the 700H features an integrated washlet bidet. But it provides a better overall clean than other washlet bidets with the WonderWave® and WonderSpin® technologies.
WonderWave technology uses air-rich water droplets to deliver a more comfortable wash. WonderSpin spatially thins out the water, providing strong, thin rays that move quickly in circles to create the sensation that a powerful stream of water is hitting the entire area. With both technologies, water is warmed instantly with each use so it stays warm every time. Now that's a great bidet!
With all the same features and 700H model, the 750H model (MS993CUMFX) adds Actilight to combine a special glaze and light to more effectively wash waste from the bowl. The 750H brings peace of mind and an unparalleled sense of relaxation to any bathroom.
Features:
Tornado Flush
CeFiONtect Ceramic Glaze
Universal height
Auto lid open and close plus auto flush
eWater+
Multifunctional remote control
Adjustable heated seat
Adjustable spray position
Washlet with three wash modes (front, rear, soft)
Oscillating and pulsating comfort washing
Energy saver timer
Built-in air purifying system
Back-up manual flush
ADA Compliant
Innovative Toto Technologies
CeFiontect
CeFiONtect is a non-porous glaze Toto uses on its ceramic bowl. Since this glaze makes it nearly impossible for any bit of waste to stick to the bowl, it's extremely water-efficient. It only requires 1 gallon of water per flush.
Tornado Flush
CeFIONtect is only part of the reason that Toto toilets are so efficient. The Tornado Flush uses two strong jets of water to flush waste. The first spirals down from the rim to sweep everything down to the bowl outlet. The second jet pushes everything into the drain pipe. The water swirls swiftly around the bowl just like a tornado—hence the name.
eWater+
Ultra-hygienic technology is a flagship feature of Toto toilets. eWater+ is an innovative self-cleaning feature that electrolyzes ordinary tap water to transform it into a disinfectant, effectively sterilizing your toilet and reducing the need for harsh cleaners and extra scrubbing. eWater+ is motion activated to pre-mist your toilet bowl and bidet wand both before and after use. After 8 hours of non-use, it mists again to prevent bacteria growth and odors.
Actilight
Exclusive to the Neorest collection, Actilight is an ultraviolet light used to react with the coating of your toilet bowl and eWater+ to produce activated oxygen. This disintegrates all waste—even the bits you can't see—leading to an even more hygienic experience.
Conclusion
Since Toto toilets come with basic self-cleaning features and an integrated washlet, price and other features become a factor in the toilet you choose. Now that you know more about the Neorest collection, we hope you'll be able to find the right toilet, at the right price, with the right features for your family.