9 Tips to Turn Your Bathroom into a Spa
By the Vevano Home Team
January 4, 2021
A growing trend is wanting a bathroom that looks and feels like a spa. Whether avoiding the grind of the day or the stress of life, many people are seeking a bathroom that feels like a luxurious escape from the world around them. More and more, the bathroom has turned into a place to relax and unwind, so additions of comfort and luxury are becoming more popular.
You can add a luxurious spa-like feel to your bathroom whether you are on a small budget or if you feel like splurging, or a little bit of both. From bigger upgrades to small refreshing additions, here are some ways to make your bathroom feel like a spa you want to escape to.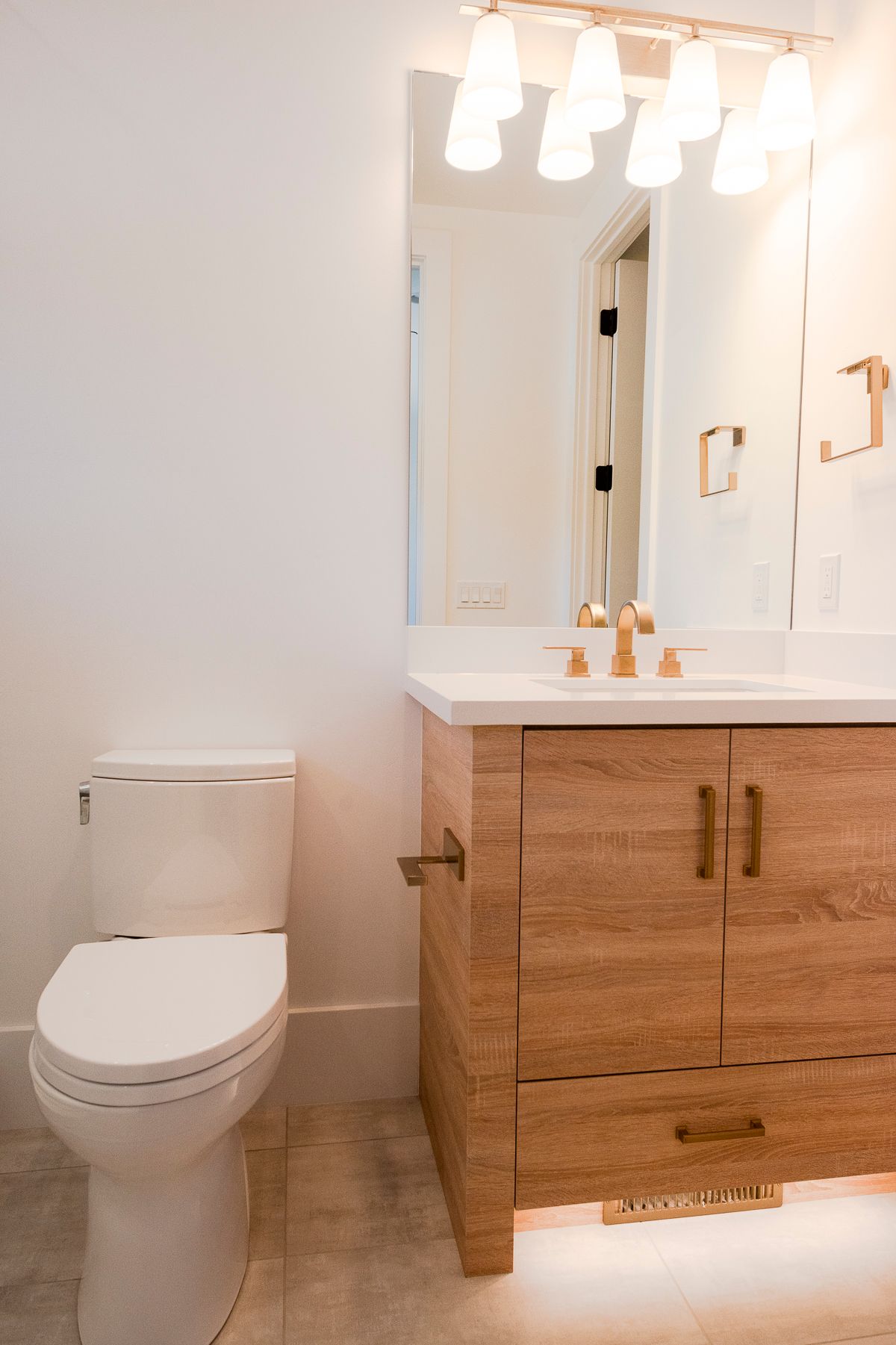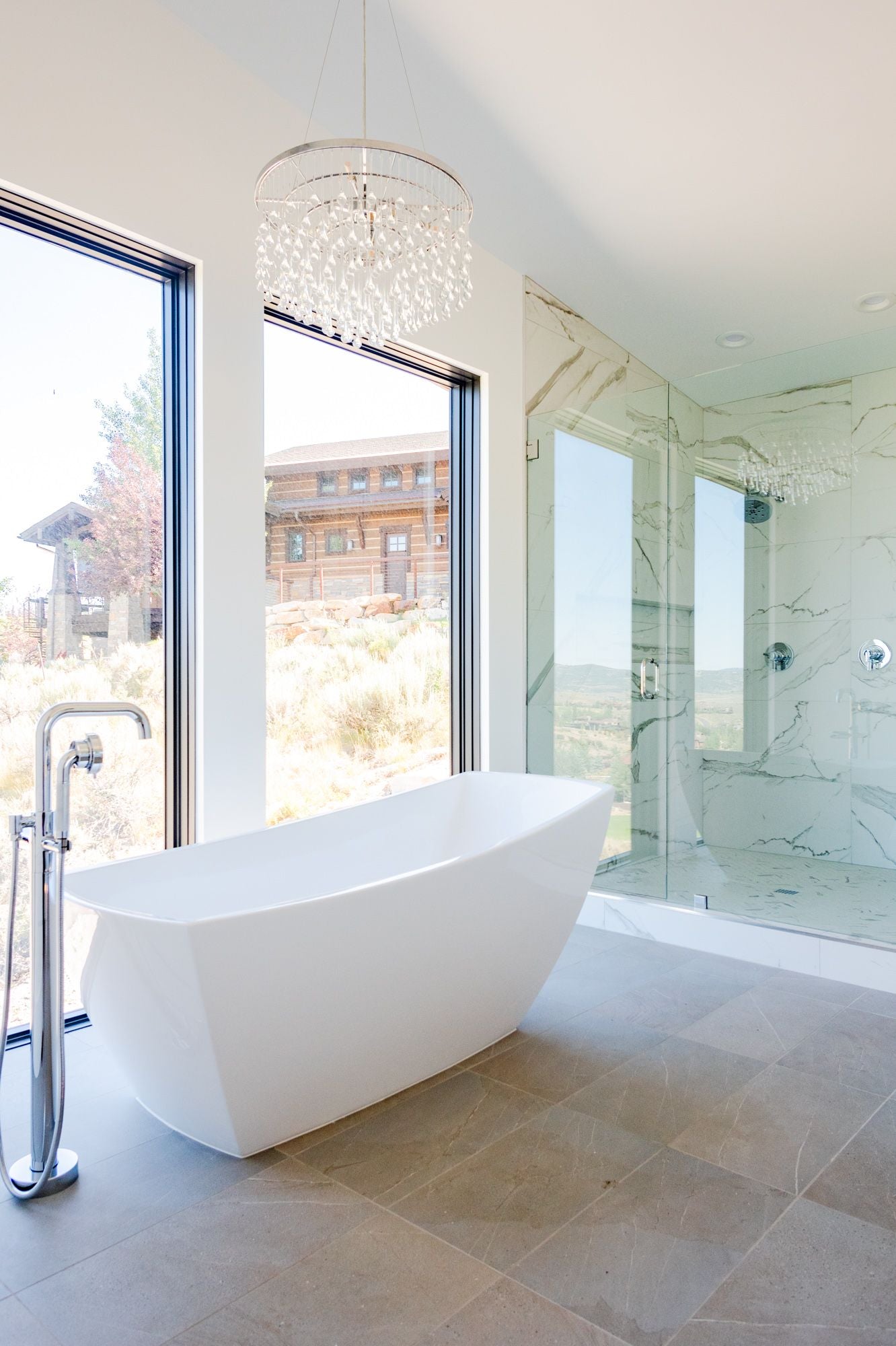 New Bathtub Faucet or Showerhead - Updating your tub faucet and/or your showerhead and faucet is a simple way to turn your bathroom into a more spa-like sanctuary. This small change can adjust the feel of your bathroom, especially if you opt for a new finish or color. Black matte finishes can transform your shower and bath into a modern or contemporary spa, while also hiding those pesky fingerprints from sight. An oil-rubbed bronze finish can add a certain richness to the bathroom space. You also can't go wrong with the durable reflection of a stainless steel finish for a spa-like bathroom. As an affordable update, you can install beautiful new water spouts and levers, or an adjustable showerhead that offers ideal water pressure options. Each of these elements can elevate your experience in your bathroom by making your bath and shower time more enjoyable and relaxing.
Better with a Backsplash - To add a pop of color and personality to your bathroom, a backsplash around your vanity or other wet zones is a fun way to spruce up your bathroom. Different colors will inspire different feelings in the space, though blue, purple, gray, cream, and white may further contribute to more of a spa-like feel for your bathroom.
Declutter & Organize - This idea doesn't cost a thing (unless you'd like to invest in drawer or cabinet organization tools)! One simple and easy way to make your bathroom feel more calm and soothing is to clean out all the cabinets and drawers, tossing what's unnecessary, and organizing your toiletries so they can be both put away and in a handy and convenient place. Decluttering and organizing your bathroom will easily contribute to soothing your mind and body since you won't have to worry about a mess.
Small Touches Matter - Smaller, more budget-friendly touches to your bathroom easily contribute to a more luxurious space. From adding a candle or two, to aromatherapy with relaxing fragrances (lavender is particularly calming), to potted or hanging plant life, decor art, or incorporating a water-proof Bluetooth speaker so you can listen to relaxing music while you escape into your bathroom sanctuary--these additions each create a different feeling based on your preferences and how you choose to present them in your spa-like bathroom. Even refreshing your towel collection can add further coziness and comfort to your bathroom.
Create Your Bathroom Sanctuary Today
No matter if the changes are big or small, you can absolutely transform your bathroom into a space that is comfortable, cozy, and luxurious. Take these suggestions as inspiration to help you step up your bathroom into the spa-like sanctuary you desire. By mixing and matching some of the suggestions here, you can create a bathroom that feels good to you. Decide which aspects you feel like splurging on and where you want to be more frugal so you can create a bathroom you love on a budget that works for you.
Talk to one of our experienced designers to help you craft and create a bathroom that you can't wait to escape to.