Everything You Need to Know about Medicine Cabinets
By the Vevano Home Team
April 20, 2021
With a renewed interest in home improvement—especially in the last year—it's no surprise that people are exploring under-utilized home features to help them organize their spaces. The medicine cabinet is one such feature that's made a comeback, boasting in new designs that are equal parts practical and stylish.
At its most basic level, medicine cabinets were created to store your self-care toiletries and to help keep a tidy bathroom. While older medicine cabinets may look or feel outdated and generic, they still have their place in today's bathrooms—and you're not limited in stylistic choices anymore. These days, you can find medicine cabinets in a gamut of designs, even custom designs, with some featuring electrical outlets and other high-tech additions.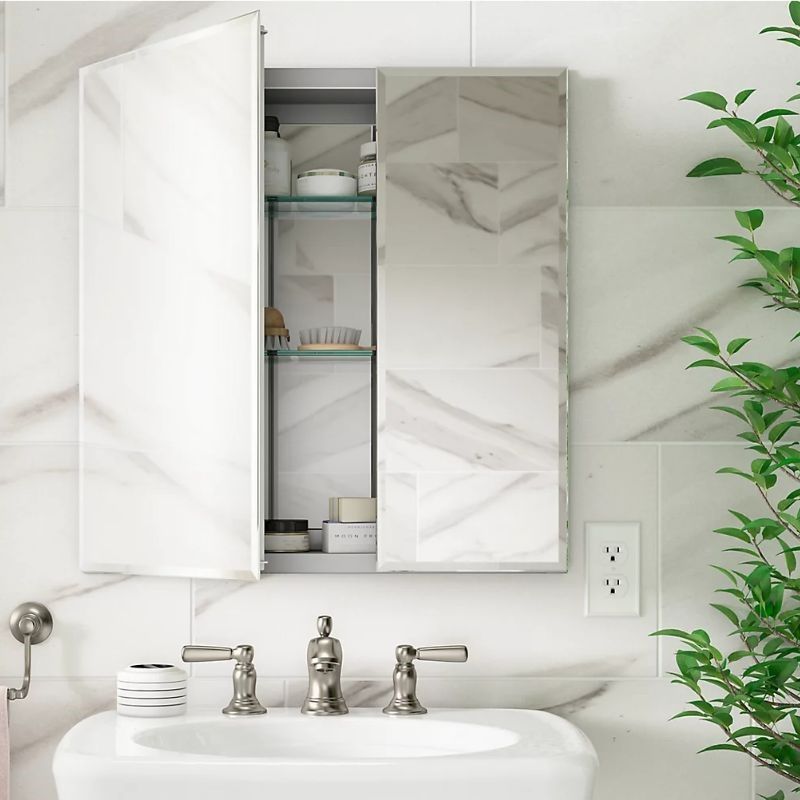 Wall-mounted cabinets are a great standard option to provide added storage, coming in multiple sizes and shapes to fit whichever part of the bathroom you're seeking added storage. Because you don't need to open up the wall to install them, surface-mounted medicine cabinets are much easier to install yourself than a recessed cabinet.
Having ample bathroom space is important for wall-mounted cabinets, as you don't want to bend down for anything and hit the cabinet on your way back up. Be careful with the edges since they stick out more with this type of cabinet.
A surface-mounted medicine cabinet will likely suit a traditional, transitional, retro, or mid-century modern bathroom style.
Recessed Medicine Cabinets
More stylistically friendly, recessed medicine cabinets can seamlessly work with almost any bathroom as they don't stick out from the wall (or mirror feature) they are built into. Inset cabinets save space and may be more aesthetically pleasing since they are built into the wall to sit flush against it. They are able to blend into the environment better than the protruding wall-mount cabinet.
In terms of style, recessed medicine cabinets fit in well with modern, traditional, transitional, and contemporary bathroom styles. Some recessed styles may be so streamlined into the rest of the bathroom that you can't even tell they are there! Simple and elegant, many people prefer the recessed cabinet look, though it may come with additional installation costs and considerations.
The one thing to be aware of if you're looking at recessed medicine cabinets is the potential for labor and construction. Know that the installation will be more involved than a wall-mount. If plumbing or electrical needs to move, the installation of a recessed medicine cabinet will be more complicated, and you may need to bring in construction professionals to help.
"Recessed is a good option to minimize how much space the medicine cabinet takes up in the bathroom, and it doesn't protrude as much." — Madi, Vevano Home Designer
Styling Your Medicine Cabinet
More than ever, medicine cabinets are a way to further showcase your personality or style in your bathroom. They are also versatile enough to be positioned over a vanity, over the toilet, or on another wall in the bathroom to provide extra storage or even additional mirrors. More cabinet designs are available than ever before, making it easier to choose a style that feels current while also offering that extra storage space you want.
From open-face shelving to closed-door storage, there are a range of design options when it comes to choosing and styling your bathroom with a new medicine cabinet. Here are some factors to consider when selecting and styling your medicine cabinet.
Height
Depending on who uses the bathroom, you may need to place a medicine cabinet at a height where everyone can use it safely. Consider the height of your vanity, faucet, and other stationary features to ensure the placement of your cabinet is at an appropriate height and well-balanced against its surroundings.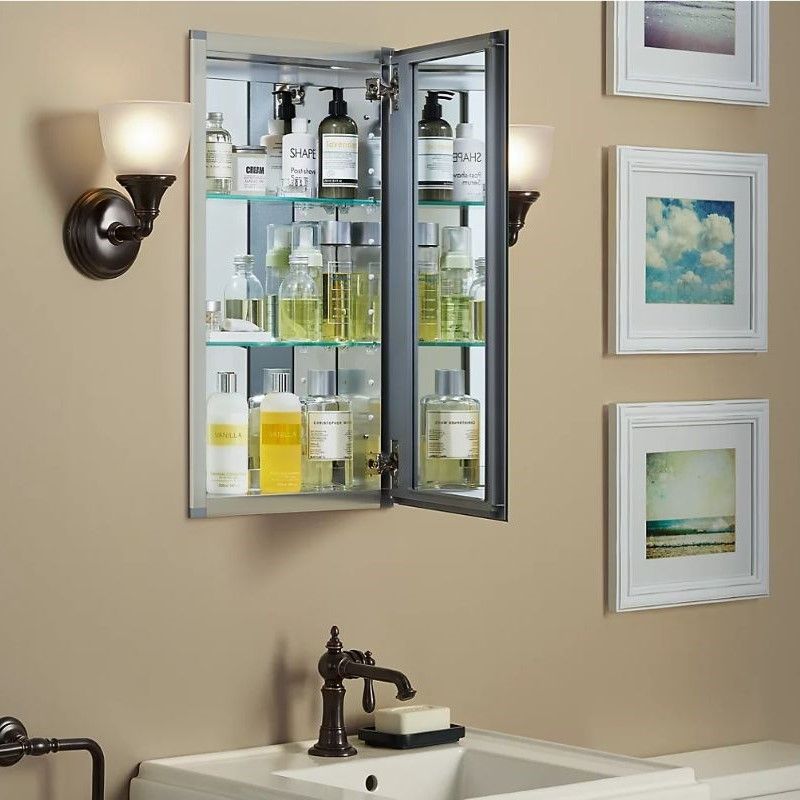 Weight
When finding an appropriate placement for your medicine cabinet, be sure to consider the weight of the cabinet material and the weight of the items it will hold. Make sure the cabinet is secured to a load-bearing wall or a stud to ensure it doesn't tear down the drywall supporting it. With deeper medicine cabinets being made, there's also more space than ever to store your bathroom items, so be mindful of any weight limits your medicine cabinet may have.
Material
Medicine cabinets come in a couple different materials. Wood is fairly common, as are mirrors, and even metal is a hit if you want a more industrial style.
Identifying the style you want should help you narrow in on a corresponding material, shape, and type of medicine cabinet to suit your bathroom.
Frame or Frameless
Another thing to consider is the type of frame you want—or whether you don't want a frame at all (frameless medicine cabinets usually use a mirror as the cover). Colored frames can make cabinets pop in their surroundings, and engraved or otherwise styled edges can contribute to a specific style. On the other hand, frameless medicine cabinets can be a nice transitional touch in any bathroom or pop in modern or minimalist bathrooms.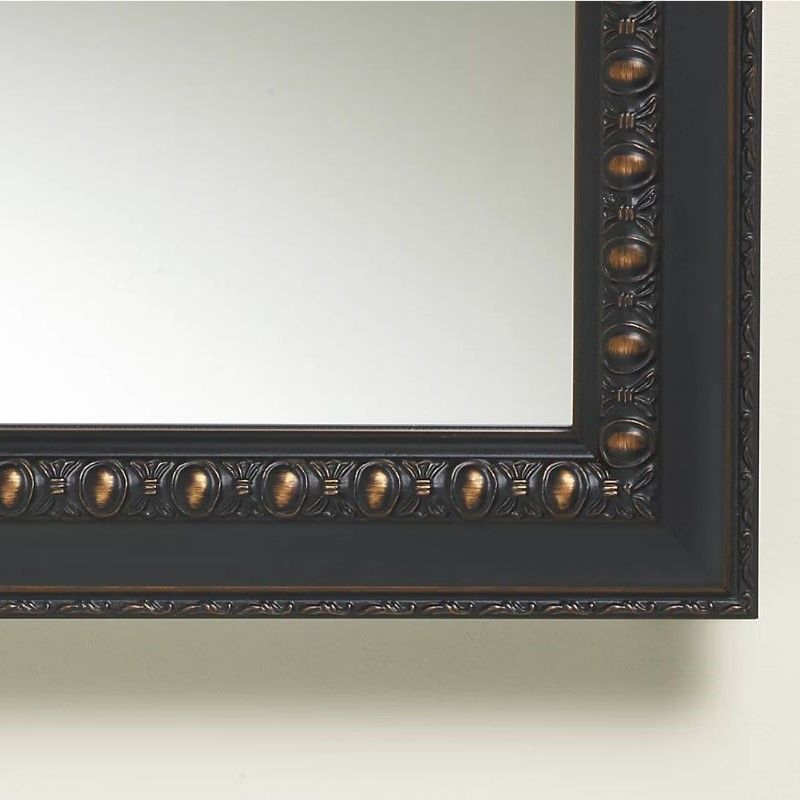 Additional Mirrors
In a bathroom, having enough mirror space is key to helping you get ready, and sometimes a medicine cabinet mirror doesn't cut it. In that case, let yourself have more than one mirror to ensure you have enough prep room to see all you need to see.
If you're short on space, it may be helpful to have a medicine cabinet with a mirror on the inside that can work as a shaving or cosmetic mirror instead of needing a separate standalone mirror. Some medicine cabinets also feature mirrored edges.
Installation and Customization
Keep in mind that the studs in your bathroom may determine the size and how you can place a medicine cabinet. Sometimes customization is needed to place and install medicine cabinets depending on the space you have in your bathroom, which may require additional labor or costs.
How to Pair A Medicine Cabinet with Your Bathroom Vanity
According to Vevano Home designers, the most important pairing aspect between a medicine cabinet and a vanity comes down to sizing. The style, however, can be your personal choice.
"You don't have to go with a specific style of vanity. However, you want the sizes to pair well together," says Andrea, a Vevano Home designer. This means choosing a medicine cabinet that works with or complements your vanity in terms of width, depth, and design.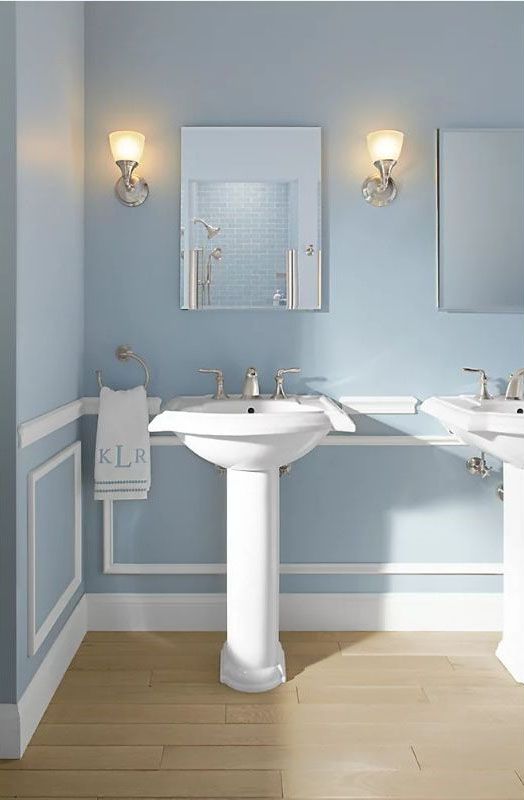 Organizing & Optimizing Your Medicine Cabinet
While you're likely using a medicine cabinet to reduce clutter in the bathroom, you don't want it to be cluttered on the inside. It may help to organize your items by category or by person, per shelf or section.
Think about what you would want most handy to be kept in a medicine cabinet: toothbrush, toothpaste, prescriptions, cosmetics, skin care, shaving tools, etc. "Put smaller items you use on a day-to-day basis in the cabinet instead of on the counter," Madi recommends. "This makes for easy access and convenient storage where you can tuck things away neatly."
Most medicine cabinets will come with adjustable shelves so you can place them to fit whichever items you want to store there. However, you likely want to stick to smaller everyday items as bigger items might be trickier to fit.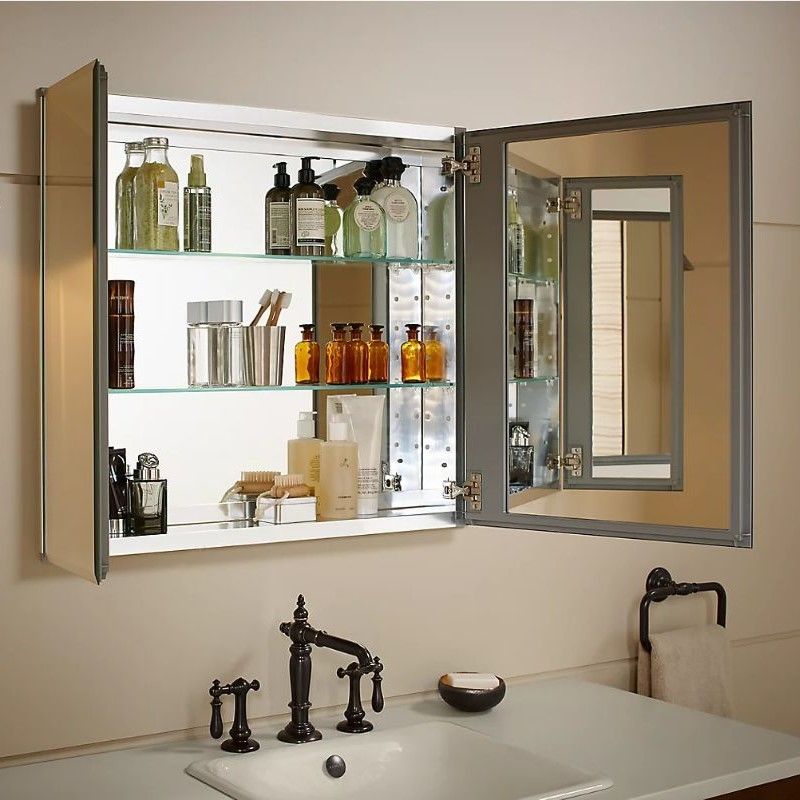 A new trend is to have a medicine cabinet with an open bottom shelf to use for towels or other aesthetically pleasing yet practical items.
Every month or quarter—whichever suits you—we recommend regularly cleaning out your medicine cabinet by removing outdated, empty, or expired items.
Should I Keep Or Replace My Medicine Cabinet?
As long as it's still working for you, you can use it. Depending on the existing design, you might be able to reface it with a new mirror or new front design.
If a medicine cabinet is no longer serving its function due to damage or wear and tear, that's always a reason to update it. If it also feels outdated and you simply want a new medicine cabinet, that's a perfectly good reason to get a new one as well.
"I had a client with an outdated recessed medicine cabinet that she was able to reface with a new mirror, and it changed the whole look of the room." — Michael, Vevano Home Designer
When buying a new medicine cabinet, it may be helpful to think of practicality first and then style. Determine how much space or shelving would be useful for you and your household for the bathroom in question.
If you are renovating your bathroom and trying to keep costs down, Madi recommends, "If you need the additional storage, keep your existing medicine cabinet and style accordingly."
Vevano Home Designers' Top Picks for Medicine Cabinets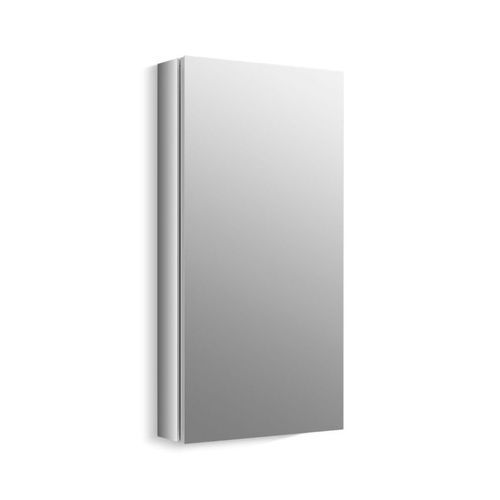 "I like this medicine cabinet because it is a skinnier and smaller option. The other medicine cabinets are really big, but this could be perfect for a half-bath without a lot of space. Even if it isn't recessed, the sides look really nice."
— Michael, Vevano Home Designer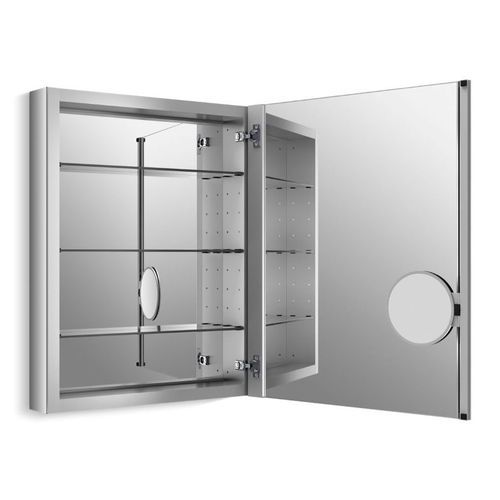 "This medicine cabinet has a magnifying mirror inside similar to something you would see in a hotel. In the example photos, it shows how they refaced it and added custom frames to make it look like a regular mirror."
— Madi, Vevano Home Designer
"It has lights on the side which creates great lighting and fewer shadows on your face—they make you look good. It also has a place for a plugin outlet that would be nice for a razor or electric toothbrushes."
— Andrea, Vevano Home Designer
Making Your Medicine Cabinet Work For You
When it comes to making a beautiful and functional bathroom, a medicine cabinet can absolutely be a part of the equation. With a little measuring and some research into what styles and designs appeal to you, you can find a medicine cabinet—whether inset or surface-mounted—that can work for you and your family.
Do you need help planning for a new or updated medicine cabinet in your bathroom? Our designers can help! Reach out today.