Best Freestanding Tubs of 2022
Freestanding bathtubs have been around for thousands of years—but that doesn't mean they're outdated. On the contrary, these tubs come in a variety of modern designs that can include all sorts of cutting-edge functionality, making the freestanding tub both a beautiful and practical addition to any bathroom.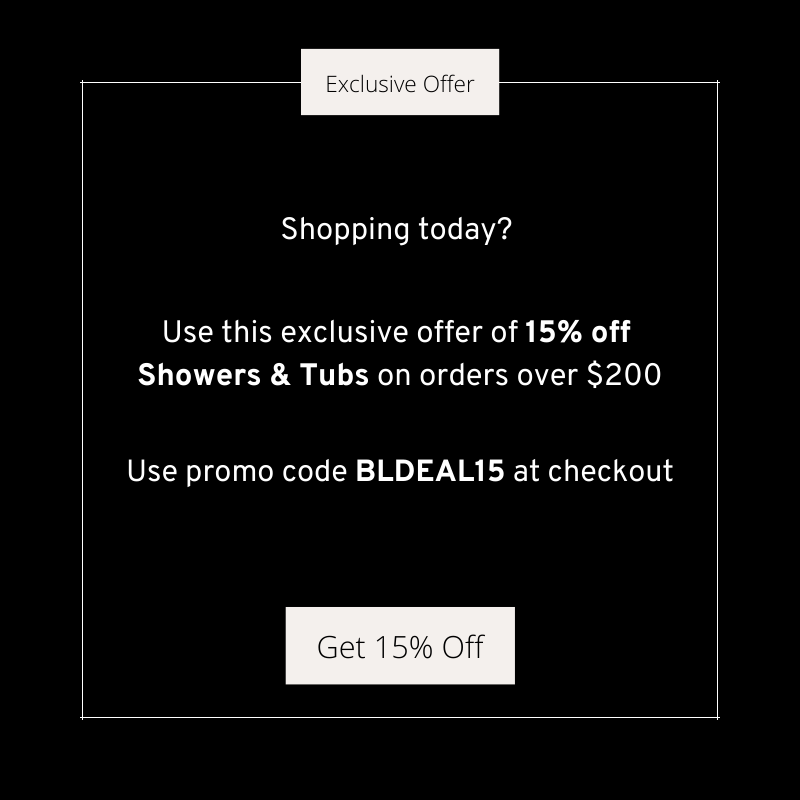 At the same time, the abundance of freestanding tub options can make it difficult to pin down which one is right for your bathroom. As you shop for a bathtub, it's good to keep in mind what's most important to you. Is it the length? Soaking depth? The overall style? The bathtub materials? Spa-like jets and heated surfaces? The best freestanding tubs are the ones that include the features you want.
To make your search for the perfect tub a little easier, we've broken down the best freestanding tubs into three categories: Best Luxury, Best for Budget, and Best Overall. We've also provided a few notable mentions.
Best Luxury
What makes a freestanding tub luxurious? Your first thought might be jets, built-in speakers, or ambient lighting, but luxury is also in the details—the quality of the material, the ergonomic design, the sophisticated style. With this in mind, below, we've listed some of the best, most luxurious freestanding tubs of 2022.
The Kohler Ceric tub is a perfect example of how simple, sophisticated styling and intentional design are the ultimate form of luxury. Boasting a wonderful 17.13" depth and slotted overflow, the Ceric is an ideal option for someone looking for a relaxing, full-immersion soak. Both ends of the tub provide 20-degree sloped lumbar support, allowing you to lay comfortably on either end of the tub.
The tub is hand-finished with Kohler Lithocast Gloss, a lightweight yet durable resin that makes the tub easy to clean and leaves it with a fresh, glossy shine. Between the ergonomic design, contemporary shape, and gleaming surface, the Ceric freestanding tub is sure to elevate any bathroom it resides in.
The Kohler Sunstruck combines refined, contemporary design with a variety of deluxe features, including a heated surface with three temperature settings as well as over 100 air jets with 18 intensity levels. You can enjoy a full-body massage in the form of a thousand heated bubbles and soothe your back, shoulders, and neck against the Sunstruck's heated, ergonomic surface.
In addition to its body-conforming design and spa-like functionality, the sunstruck's fluted shroud and graceful curvature are guaranteed to pair beautifully with any bathroom style.
Best for Budget
We understand that when making home improvements or designing your bathroom for your new home, there is often a budget involved. If you're looking for a freestanding tub that won't break the bank but still offers a gorgeous style and spa-like design, look no further than the following options!
Anzzi, known for its durable materials and cutting-edge designs, create amazing tubs that are both beautiful and affordable. Anzzi's tubs also feature a built-in chrome overflow and push-operated center drain. What's more, the tubs are already pre-plumbed for easy and straightforward installation.
This budget-friendly Anzzi bathtub from the Chand Collection is 67 inches in length, giving you plenty of space to relax in your new tub. This acrylic tub has a glossy finish that adds just the right amount of modern touch to your home. The durable acrylic material, reinforced with fiberglass, ensures you won't have to worry about stains or issues with the surface of your tub.
This tub was specially designed to cradle your body for maximum comfort. Drift away in your personal oasis in your bathroom as you submerge yourself into this amazing tub.
Best Overall
Our last category is best overall. What do we mean by that? We combine previous categories into one—a bathtub that is luxurious, a reasonable price, and an excellent option for you to consider.
Kohler never disappoints with their freestanding tubs, and the Stargaze collection is no different. This fantastic tub is 72 inches long, providing ample room for lounging and relaxing. Additionally, the Stargaze freestanding bathtub provides lumbar support at both ends, allowing you to comfortably stretch out the full length of your tub.
The Stargaze's crisp, clean lines and straight shroud can complement wide range of bathroom styles. The wide deck along one side also simplifies the three-step installation and provides support for getting in and out of your bath.
For a more affordable option, you can also check out the Kohler Stargaze in 60.19" x 34.25" x 24.25", which includes all the same features but in a more compact size.
If you're looking for a modern tub with soft, curved styling, the Kohler Veil freestanding tub is for you. Designed with comfort in mind, this Veil tub has a depth of 15" and offers supportive contours that cradle your body.
Like the Ceric collection, the Veil collection is also coated with the Kohler Lithocast resin, which gives the tub surface a nice glossy touch. The finish also makes this white tub easy to clean, so you can always have it sparkling.
This Anzzi bathtub from the Talyah collection displays immaculate curvature and a wonderfully organic shape that's both beautiful and functional. The end of the slipper tub curves up toward the head area to add extra support, and the base of the tub is ergonomically designed to cradle your body's form for maximum comfort. With its amazing length of 70 inches, you'll have all the space you need to fill your tub with bath bombs and bubbles, lay back, and relax. This tub has a nice glossy, acrylic finish, making it easy to clean.
This Anzzi Bank 64.96" Acrylic in Glossy White is the tub for you if you're looking for a classic white freestanding tub that you can soak and relax in. This acrylic tub has a fiberglass reinforcement, and unlike other typical freestanding tubs, has a flat edge on one side. Designed to sit flush against the wall, the Anzzi Bank tub is a great option for small bathrooms.
Where to Go From Here
Now that you have a good idea of the best freestanding tubs, you are ready to decide which one will look best in your bathroom! Choose from the best luxury tubs, select a more budget-friendly tub, or pick one that's somewhere between the two. Whatever style you choose, you can't go wrong. Remember that there are several factors that will affect which freestanding bathtub you will select—like the depth, bath tub materials, style, finish, comfort, and more.
Keep in mind that most freestanding tubs do not come with a faucet included, so you will need to purchase a faucet separately. But no worries! Take a look at our faucets here so you can match your tub with a faucet from our extensive collection.
A freestanding tub can make your bathroom a space set aside for you to enjoy and relax, so don't hesitate to do your research and choose what's best for you. Vevano offers 3D renderings from its professional designers so you can reflect your style and know that you'll love it before even purchasing. This helps you create and design your space exactly the way you want it. Happy bathtub shopping!