How to Choose a New Bathroom Sink Faucet
November 17th, 2021
By Mikael Short
Whether it's a new install or a replacement faucet, your bathroom faucet is where you can marry functionality with a little personality.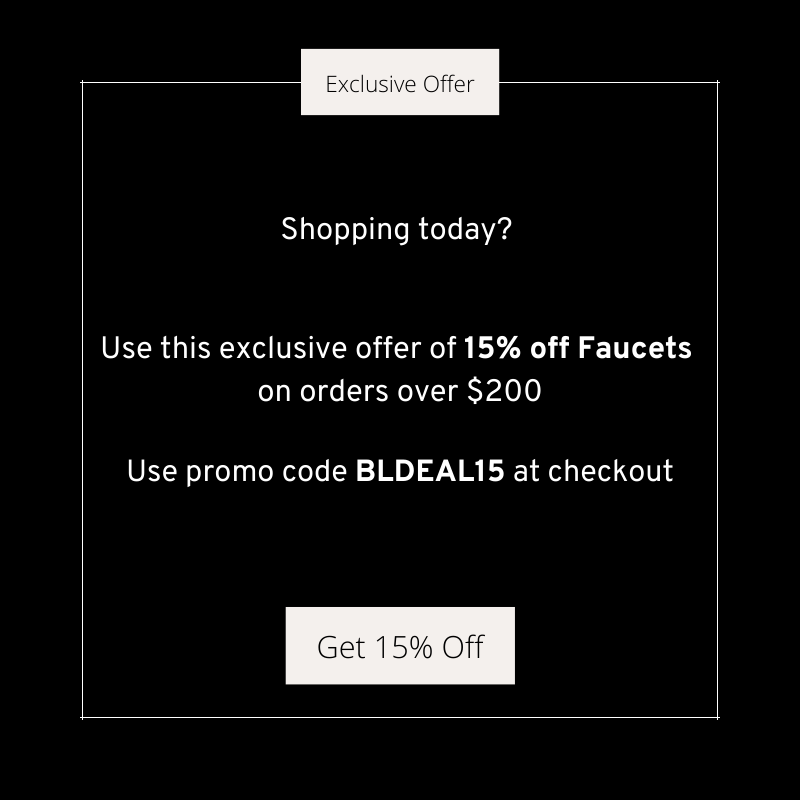 We can help you choose a bathroom vanity faucet to suit your style, your household's bathroom, and what you need in a bathroom given the space and the functionality you need. Always consider who will be using the bathroom so you can choose a faucet that suits the function.
If you are replacing an existing bathroom faucet, there are three things to know:
The type of faucet you're replacing
How many holes are available
The size of the faucet and the mounting area
See our guide below to help you shop for the most ideal faucet for your bathroom sink.
How to Measure a Bathroom Sink Faucet
When searching for a new bathroom sink faucet, one of the most important measurements you'll want to know is the faucet center. Measuring for the spout height and spout reach will also help you find a vanity faucet that fits your bathroom needs and the space you have.
1. Measure the Faucet Center
The faucet center is the distance in inches between pre-drilled faucet holes. Measuring the hole spacing or faucet center ensures you get the correct size faucet (or deck plate) for your mounting area.
For an accurate faucet center, simply measure the distance between the outermost faucet holes. In other words, measure from the centerpoint of the far left hole to the centerpoint of the far right hole. Most faucet centers range between 4 and 16 inches, with widespread faucets typically measuring at 6 to 8 inches and centerset faucets measuring at 4 inches.
If your sink or vanity has only one pre-drilled faucet hole, then you'll want a single-hole faucet that includes a handle. If you have a 4-inch faucet center but want a single-hole vanity faucet, you can install a escutcheon plate to hide the additional pre-drilled holes.
2. Measure for Spout Height
The next major measurement you'll want to consider is the faucet's spout height. Check the vertical distance between the mounting surface and any cabinets or mirrors above your bathroom sink to ensure your new faucet doesn't create any obstacles. This will help you to figure out an appropriate spout height for your faucet so it fits in with its surroundings. For example, a high arc faucet wouldn't work well if you have a medicine cabinet that opens right above your sink.
You also want to make sure your spout isn't too high that the water splashes around or too low that you don't have room to wash your hands. A general rule of thumb is to have your spout 6 inches from the bottom of the sink.
For a vessel sink, measure from the counter to the top of the vessel sink. Add at least an inch if not two to the spout height to ensure a vessel faucet fit.
3. Measure for Spout Reach
Measure from the mounting point to the middle of your sink to find an ideal spout reach, which is how far the spout extends from the faucet base. If you're washing your hands, you don't want them hitting the back of the sink, and you also don't want the water to hit the front edge of the sink if it exits the spout at an angle.
We recommend a faucet that extends between a quarter and halfway across the sink, so the water stream hits the middle of the sink, if not near the drain.
The centerset faucet has been the standard bathroom vanity faucet type for years. It requires three holes that sit together on the sink or mounting area, centered over the sink, where the water handles and faucet share a small deck plate. The hole spacing is usually 4 inches between the hot and cold water lever holes in a centerset faucet. The centerset faucet works best with small or regular-sized sinks or small vanities.
Like a centerset faucet, the widespread faucet requires three holes that are more spaced out in the mounting area. It is often considered more flexible in design since the faucet and the water handles are mounted separately. Most models run between 8 to 16 inches in their hole spacing. Widespread faucets are common in modern and contemporary styles and pairs great with statement sinks.
Single-hole faucets have become more common in bathroom vanities. Only one hole is needed to plug the plumbing through since the handle is typically attached to the spout. This type of faucet is also versatile since it can be installed on top of centerset or widespread hole spaces with a deck or escutcheon plate.
Vessel sink faucets are designed with vessel sinks in mind. This type of faucet is usually a tall, single-hole faucet with a single handle to manage water temperature and pressure. Waterfall vessel sink faucets in particular are very trendy. The key is to find a vessel sink faucet that is tall enough to clear the vessel sink on your bathroom vanity (usually an inch or more is good), but not so tall that water splashes everywhere.
"Because vessel sinks are the statement piece in a bathroom, consider getting a vessel faucet with a more simple but elegant design so that it doesn't compete with the vessel sink for attention." —Andrea, Vevano Home Designer
In a wall-mount faucet, both the spout and the water handles attach straight to the wall. This can make it easy to customize your vanity sink by choosing a faucet height based on your vanity sink. Wall-mount faucets work great for vessel sinks or sinks with little countertop space, such as a pedestal sink. They come in both single-handle and double-handle designs, for a traditional or modern style.
Plumbing is required to be within the wall for a wall-mount faucet to work in your bathroom, so this option may require more planning if you don't already have a wall-mount faucet.
Coordinate with the Sink & Space
It's best to seek out a bathroom faucet that matches the vanity sink, in style and size, as well as the bathroom as a whole.
"If you want a faucet with lots of embellishment or detail (like this one) it's really important to consider how it will look in the space. Some faucets (like this one) are safer choices because they can work with lots of different styles." - Andrea, Vevano Home Designer
Avoid getting a faucet requiring more holes than your sink or countertop has if you want to avoid extra construction or drilling.
Choosing a Faucet Material & Finish
The standard finish for many vanity faucets include chrome, stainless steel, and nickel since they don't go out of style and don't cost a premium. However, the options don't stop there. Here are some of the other bathroom faucet finishes along with which styles they fit.
Chrome is very versatile, easy to clean, and will work with most bathroom styles; it's the easiest finish to match for other faucets and hardware.
Like chrome and nickel, stainless steel is durable, long-lasting, and timeless in style. It's also resistant to corrosion. Brushed stainless steel in particular can hide fingerprints.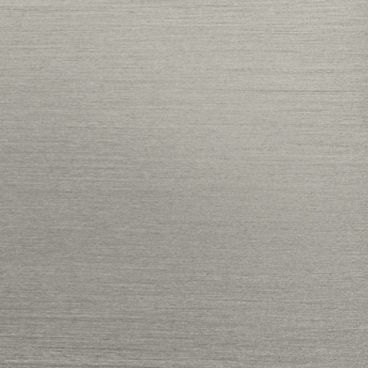 A well-liked finish, brushed nickel doesn't show wear, fingerprints, or water spots. It may tarnish faster than chrome, but it's easy to clean, maintain, and also easy to match. Brushed nickel can work in almost any style of bathroom, though it may lean traditional.
A shade darker than chrome, polished nickel has a cool effect where it appears to change color with lighting. Polished nickel is also fairly easy to clean, however it may attract fingerprints and water stains. It's a versatile finish and works in a variety of styles like modern, contemporary, traditional, and eclectic.
Due to oxidation, bronze develops a beautiful patina over time, giving it an aged copper look. To maintain its appearance, regular waxing with a soft cloth (furniture wax is sufficient) is needed for any bronze finish. This high-end and durable finish is very popular for farmhouse and traditional style bathrooms. The Venetian bronze finish is a little lighter in color and also works well in traditional settings.
Satin bronze has a lovely smooth finish, somewhere between oil-rubbed bronze and copper, making it particularly versatile when it comes to matching different styles. It's durable and easy to maintain, and it also hides those pesky fingerprints and water spots. Satin bronze is beautiful in traditional, Mediterranean, and eclectic styles.
Another high-end finish, polished brass is sturdy, easily maintainable, and can last a long time. Like bronze, brass develops a patina as it ages, offering a vintage appearance that fits well in traditional, eclectic, and even contemporary styles since it's currently trending.
Matte black is popular as a bathroom statement, especially if it matches other bathroom accessories. Matte black finishes are easy to clean and they also hide fingerprints, water spots, and dirt. It can be tricky to match if you're trying to match other faucets or hardware though. Matte black fits in well with modern and eclectic styles.
To Match… Or Not to Match Finishes
When it comes to matching your vanity faucet finish with the other finishes in your bathroom, here's what Vevano Home Designer Andrea recommends:
"Your vanity faucet, shower, and tub faucets should all be the same finish. The cabinet and bathroom hardware can be a different color, but keep everything that has water running through it the same finish. If possible, try to choose faucets from the same collection so your shower, tub, and vanity faucets look more uniform. It's going to make the room feel more complete."—Andrea, Vevano Home Designer
Faucet Components for Functionality
Valves, Cartridges, & Stems
Valves provide a seal within your faucet and help regulate and control the water flow and temperature, often connecting to cartridges within levers to do so. A valve usually sits at the base of the stem within the faucet. Ceramic valves and disk cartridges are highly recommended for longevity and ease of use.
Sometimes called a hole cover deck or escutcheon plate, the deck plate provides a seamless look to your faucet while concealing any unused holes or other functioning parts of the faucet. Deck plates are useful when you're switching from a three-hole sink to a one-hole faucet, or from a centerset to a widespread faucet.
Aerator & Flow Restrictors
This attachment is inside the spout's mouth in many bathroom faucets. An aerator is essentially a screen where air is mixed with the water stream to reduce the flow so you use less water.
Conserve Water with WaterSense
To reduce how much water you waste, look for vanity faucets with the WaterSense label to ensure that it doesn't use more than the maximum flow rate of 1.5 gpm (gallons per minute). The EPA's WaterSense certification guarantees high performance saving water and money.
Find a Vanity Faucet that Suits Your Bathroom
Ultimately, you want to find a bathroom faucet that fits the space, suits the sink, and makes your vanity work for you as a whole. Choose a finish you love to style up your faucet to match your desired bathroom aesthetic.
If you need assistance in up-leveling your bathroom vanity, our expert designers are here to help.