The holiday season is right around the corner, and if you're planning to host friends and family this year, now is the time to start getting your guest rooms ready. If you've ever stayed in someone's home, you know how much the accommodations can affect the overall experience.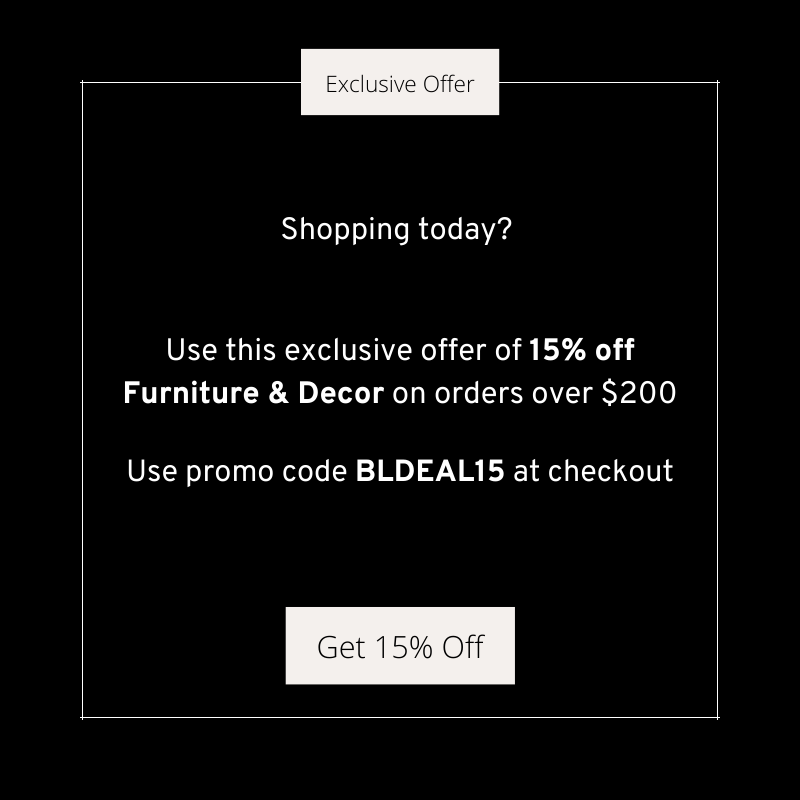 When it comes to both the guest bathroom and guest bedroom, there are a few steps you can take this year to treat your guests and help create a soothing, comfortable, and welcoming environment for the festivities.
How to Prepare the Guest Bathroom
The secret to being a good host is the ability to anticipate your guests' needs. Nowhere is this more important than in the guest bathroom. Traveling can be stressful for some, and providing access to a private guest bathroom that contains everything the guest might need during their stay is one way to alleviate any anxiety.
In addition to the basics like toilet paper, towels, and hand soap, it's a good idea to provide items that your guest might not feel comfortable asking for, like feminine hygiene products, over-the-counter painkillers, or a plunger. Extra toilet paper is also essential.
You can even offer a boutique hotel experience by providing shampoo, conditioner, body wash, and lotion. While most people bring their own toiletries when they travel, it's nice to feel taken care of when you stay in someone else's home. And if one of your guests accidentally forgot an essential item, the replacement will be immediately at hand.
Don't forget to think about the aesthetics of the bathroom as well. A clean, organized space is vital for a pleasant experience. Consider getting a matching jars to hold cotton swabs, cotton balls, and sanitary napkins or a basket set for extra hand towels and washcloths.
You can make sure the extra toilet paper is easy to find by stacking the rolls in a tray on the back of the toilet, adding a standing holder that also contains roll storage, or installing a double toilet paper holder. To keep things organized, make sure the bathroom has towel racks or a clothes hamper to store the used bath towels.
Toilet paper
Hand soap
Cotton swabs, cotton balls, feminine hygiene products
Towels (bath, hand, washcloths)
Basic first aid (bandaids, over-the-counter painkillers, tweezers)
Plunger
Shampoo, shower gel, lotion
Air freshener or scented candle
Tissues
Trash can
Bath mat
How to Prepare the Guest Bedroom
The only furniture a guest bedroom needs is a bed, a clothes storage solution (either a dresser or wardrobe), and one or two nightstands. While it's impossible to choose a mattress that will match what every guest has at home, a relatively new mattress of medium firmness will suit most people.
If the room has a closet, provide hangers for your guests to use during their stay. If the room doesn't have a closet, consider getting a clothing rack as an alternative.
Beyond those essentials, some hosts like to include a television in the bedroom, a chest or basket to hold extra blankets, and a fan in case the room gets warm. Like with the bathroom, think about what features you can include that will anticipate your guests' needs.
An alarm clock will probably be appreciated if that's what your guest uses at home, light-blocking curtains will keep the room dark at night, and a bedside lamp adds ambiance and prevents your guest from having to get from the main light switch to the bed in the dark.
Clean sheets
Two pillows for each person
A light comforter with additional heavier blankets
Fan
Trash can
Heavy curtains
Hangers
Hanging shoe organizer
Lamp
Alarm
Extra phone chargers
Remote with charged batteries (if you have a guest television)
Contact paper for the dresser drawers
General Hosting Etiquette & Tips
A truly great host goes above and beyond for their guests—but you don't have to dedicate an inordinate amount of energy to make them feel comfortable. There are a few small actions you can take after your guests arrive that will make a huge difference and create a happier atmosphere for the entire stay:
Show your guests how to turn on the shower or bath, especially if you have newer fixtures that may not be intuitive. Figuring out an unfamiliar shower can often be a tricky experience.
Let your guests know where to find snacks and dishes if they get hungry between meals.
Demonstrate how to use the washer and dryer if your guests want to wash their clothes.
Inform them of your general schedule so they know when to join you for meals and know where to find you when they need you.
Let your guests know it's all right to open the windows if they need more air flow.
Arrange your living room to accommodate guests and facilitate conversation.
Most importantly, always make sure the bedroom and bathroom are clean and well stocked before your guests arrive, with a made bed and empty trash cans. Consider opening the windows or running the fan before they come in, especially if the room hasn't been used in a while.
A pleasant-smelling air freshener will also make the room more welcoming, but be careful to not choose a scent that is too strong or overpowering.
The Vevano collection includes many pieces of furniture, fixtures, and accessories that will help you take your hosting to the next level. Browse our products to find styles that work for you.