How to Clean Outdoor Cushions & Other Outdoor Furniture
It's no wonder that people love outdoor furniture—it's a great place to relax during those warm summer nights, have guests over for a BBQ, and spend time with family. Like most furniture, outdoor furniture requires a bit of maintenance. To keep your outdoor furniture looking and feeling like new, we'll share with you several tips on how to clean outdoor cushions and furniture.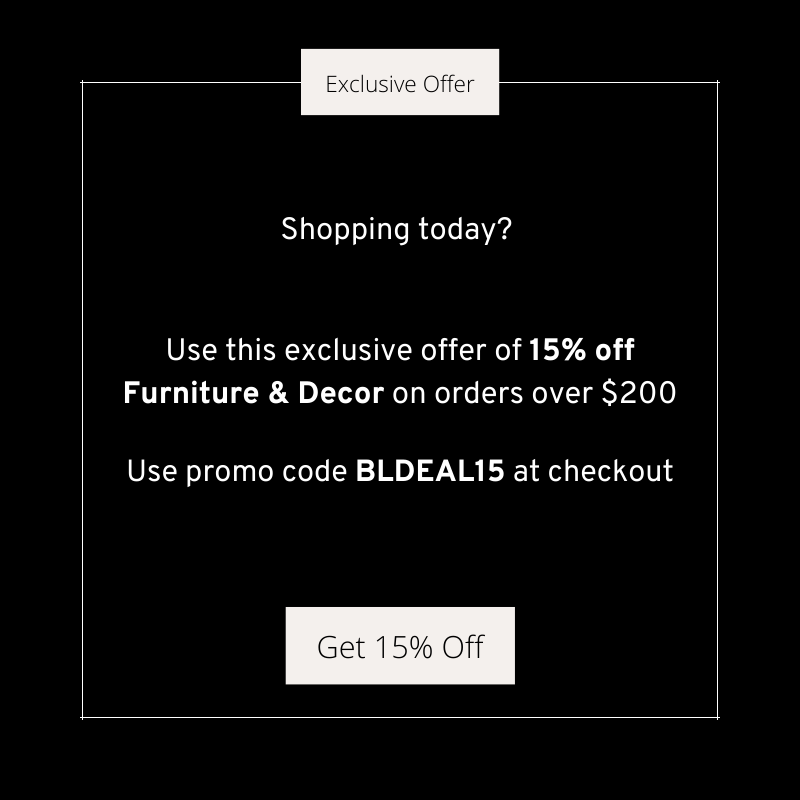 Start with Preventative Measures
There are several things that you can do before purchasing or when you have just purchased your outdoor furniture. Taking preventative steps will help you in the long run to avoid having to do major cleaning or purchase new outdoor furniture often.
Buy Durable, All-Weather Outdoor Fabric
Before purchasing outdoor furniture and especially outdoor cushions, make sure that the fabric is weather-proof. Many people are familiar with the term Sunbrella. Sunbrella is made from acrylic, which makes it less likely to absorb water or leave stains behind. Another fabric that is great for outdoor cushions is olefin. Olefin has superior durability and is especially resistant to abrasion. So, when purchasing your cushions or cushion covers, make sure that they are made out of the correct fabric so they will hold up for many years. For more help choosing durable outdoor fabrics, check out our guide to the best materials for outdoor furniture.
Select Stain-Friendly Colors, Patterns, and Textures
You'll also want to keep in mind the color and pattern of your fabric, because some colors and fabric textures hide stains better. Dark colors like navy blue, black, or brown are great for hiding stains—just remember that these colors absorb a lot of heat and can be very hot to the touch on a sunny day. You might also want to consider the color of the dirt around your area. For example, if you live in an area with red soil, a burgundy or reddish-brown fabric will blend better with dirt stains. Furniture with rustic iron finishes or woven wicker textures can also disguise dirt and other stains fairly well.
Use Furniture Covers & Stow Away Furniture in Off-Seasons
Furniture covers are one of the best ways to preserve your patio furniture's pristine appearance. You can cover furniture between uses if you'd like, but make sure your furniture is at least covered for the seasons that you won't be using it. A good removable cover will keep debri and moisture off your outdoor furniture.
It's also a good idea to completely remove patio furniture from the outdoors and store during poor weather or off-seasons like winter and fall. Even if your furniture is weather-proof, your patio furniture will stay cleaner and last much longer if you protect it from harsh weather conditions.
If your furniture set comes with cushion covers, take them off the cushions whenever they get dirty and toss them in the washing machine. This will maintain clean patio cushions and is an easy step. If your cushions do not have covers, then read on to learn how to clean your cushions.
How to Remove Stubborn Stains
There are several different stains that could be on your patio furniture cushions, so we'll share a few of the most common stains and how to clean them.
Tree Sap
If you have a yard with lots of trees, you know that the sap can end up all over the yard, including your outdoor furniture. To clean tree sap off your outdoor furniture cushions, follow these steps:
Gently remove as much sap as you can with a blunt knife.
Wet a rag with nail polish remover that contains acetone.
Dab the tree sap stains with the polish remover until the sap softens. (Note: If the tree sap stains are on wood or metal furniture materials, use rubbing or denatured alcohol instead of nail polish remover.)
Wipe off the sap with a clean rag and apply more polish if necessary.
Add one cup of dish soap to a gallon of warm water.
Scrub the stain with a soft bristled brush and the warm soapy water.
Rinse well and allow to air dry completely.
Bird Droppings
Having bird droppings on your patio cushions is inevitable. Luckily, bird droppings are easy to clean.
Mix a gallon of warm water with a quarter-size amount of dish soap.
Put the water on your cushion and scrub with a bristle brush.
Rinse the entire cushion with water and air dry completely.
General Dirt Scuffs and Stains
Cleaning dirt off your patio cushions is the easiest thing to clean. Simply vacuum your cushions to give them a quick dusting and, if needed, use a garden hose and brush to remove any remaining dirt spots. If you have a pressure washer, you can also use it to spray your cushions to remove any dirt.
Pro Tip: With each of the above listed methods, make sure that when you are rinsing your cushions, get the entire cushion wet so that you can prevent water rings.
Also, keep in mind that there are several different cleaning solutions that you can use to clean dirts and stains. Certain cleaning solutions work better on certain fabrics, so know what your furniture materials are made of before buying any cleaning supplies. More often than not, you can create your own cushion cleaning solution by filling a spray bottle with a mixture of four cups of warm water and ¼ cup white vinegar.
When Should You Get New Furniture?
If you're wondering whether or not you should get a new patio furniture set, consider the following questions:
Does your furniture have rust that you have not been able to remove?
Are your cushions covered in stains that you can't remove?
Are your cushions sun-stained, making them look faded and dirty?
If you answered 'yes' to any of the questions above, you may want to consider purchasing new outdoor furniture. Outdoor furniture is built to last, but there comes a time when it needs to be replaced.
Best of Luck With Cleaning!
We hope this article was helpful in understanding how to clean outdoor cushions and other furniture. Do a little maintenance throughout the year so you don't end up with dirty furniture and a lot of cleaning when you want to use it. Choose the best material for you and style it with some comfortable and stylish cushions.
Looking to update your patio furniture? Browse Vevano Home for stylish, high-quality outdoor furniture and decor.