The Ultimate Sectional and Sofa Cleaning & Care Guide
By the Vevano Home Team
April 13, 2021
Your sofa or sectional is a spot of both comfort and style in your home. The more attention you give to the cleaning and arrangement of your seating, the better your sofas and sectionals will hold up over time.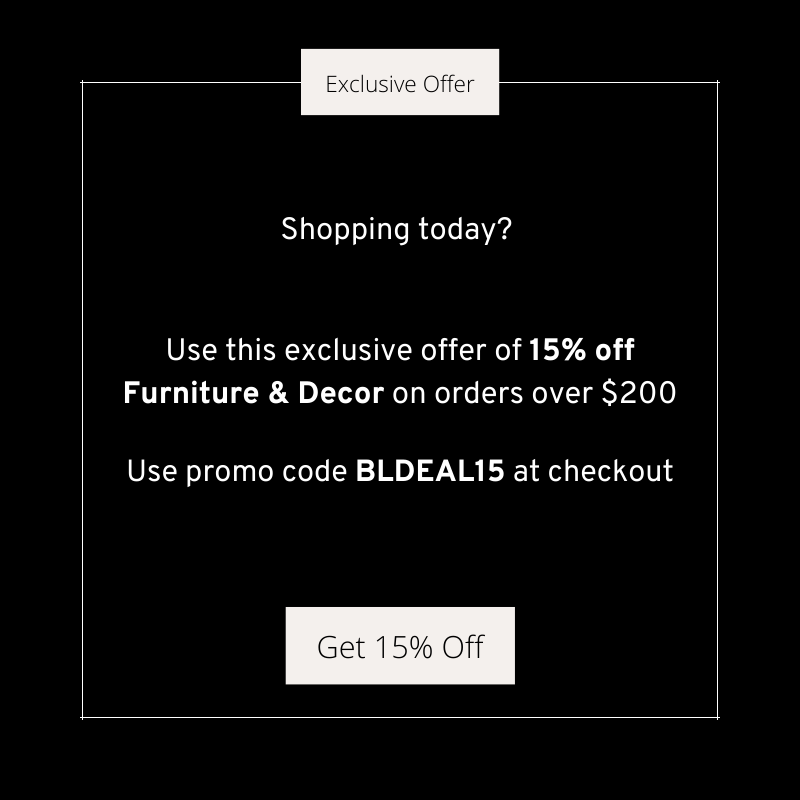 While there are basic sofa cleaning tips you can apply to most types of upholstery, the material of your sofa or sectional is what will determine how it's best cared for. Your sofa may even include specific care instructions on how to avoid damage and ensure longevity.
When choosing a sofa or sectional, keeping the material in mind is ideal to find a couch that you can most easily maintain for your particular household activities. Some sofas or sectionals will already come pre-treated with fabric protectants that can prevent mildew, repel water and soil, and more.
Let's break down what each sofa and sectional material requires in terms of care, cleaning, and maintenance.
Basic Sectional & Sofa Cleaning and Care Tips
Sectionals, sofas, and other living room seating should be included in your regular household cleaning routines. Whether it's a vacuum or a quick wipe down with a damp cloth, cleaning your sofa weekly and spot-treating spills as soon as they happen go a long way in preventing short-term problems from turning into long-term damage.
Below are some general cleaning tips for most sofas and sectionals.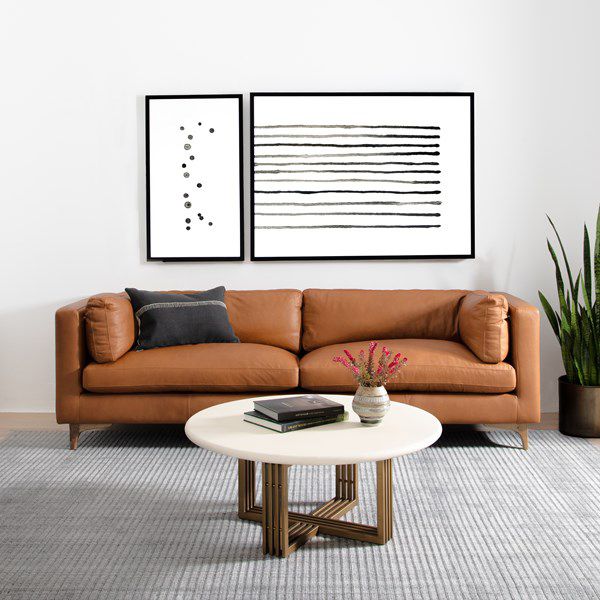 Caring for Fabric Sofas and Sectionals
Knowing what kind of fabric or material your sofa or sectional is made of will determine how to best care for it. Different fabrics will have their own attributes and cleaning needs.
Vacuum Regularly
In general, fabric or upholstered sofas and sectionals should be tended to weekly with a gentle vacuum to remove dirt and dust before it gets further embedded into the fabric.
To start, use a vacuum with an upholstery attachment, or soft brush attachment (a hard brush may damage the material), to gently remove loose dirt and dust from the top and inner layers of the cushions. Move the brush attachment gently in the direction of the pattern to avoid snagging or upsetting the fabric.
Create Proper Ventilation
Upholstery also has a habit of clinging to odors through airborne pollutants from smoke, cooking, or even pets. Proper ventilation is necessary to keep such pollutants from damaging your fabric sofa or sectional.
Caring for Leather Sofas & Sectionals
Leather is a classic material for your sofa or sectional, trusted for its durability, beauty, and ability to age well.
Know Your Leather
First off, it's important to understand what kind of leather you have, as different grades will require different degrees of care. For example, high-quality aniline leather is meant to age over time so it doesn't have a protective top layer. On the other hand, semi-aniline, finished, or pigmented leather have a bit more protection. Protected leather is more likely to be stiff, while unprotected leather appears softer and is more easily marked.
Avoid the Sun and Extreme Temperatures
Placement is particularly important for leather sofas and sectionals because they are susceptible to damage or fading through direct sunlight and extreme temperatures. Be sure to choose a shady spot away from windows or glass doors to prevent fading, bleaching, and other sun damage.
Additionally, leather sofas that are close to air conditioning, fireplaces, or radiators will be prone to drying out. This can lead to cracking, splitting, and flaking. Be conscientious of where you put your leather sofa in order to maintain and age it well.
Gently Dust and Wash Leather Sofas Regularly
For regular cleaning, a leather sofa or sectional will welcome a soft brush vacuum attachment or a simple dusting with a soft cloth to clean up crumbs, dust, and dirt. There are saddle soaps specific for use on leather you can use to keep your leather sofa or sectional up to par. Avoid cleaners with ammonia or alkalies, which could damage the leather.
For a homemade cleaning solution, a clean soft cloth, like microfiber, dipped in distilled water should work to remove most marks and mild stains on leather if you dab it on. If not, use a mild dish soap or detergent mixed with warm water to dab onto the spot instead. Then use another dry cloth to blot it off.
For ink stains, a Q-tip or cotton ball dipped in rubbing alcohol should suffice as long as you keep it on the stain to avoid it spreading to more parts of the leather. The key is to dry it completely with a dry soft cloth, or let it dry overnight, to avoid mildew.
Use Leather Conditioner
Moisturizing your leather after cleanings will help maintain its softness and luster. Leather cream can both moisturize and clean your leather while reducing and removing scratches. Remember that less is more when using a leather cream to return your leather to a renewed shine—you only need a small amount. (As always, spot test it first!)
Conditioning your leather 1-2 times a year with a manufacturer-recommended conditioner is also a great way to restore and protect your leather for many years to come. With a leather conditioner, work your way from the top to the bottom of the leather sofa using circular motions. Let the sofa air-dry overnight and then buff dry with a soft cloth the next day. Use a damp cloth to avoid drenching the leather.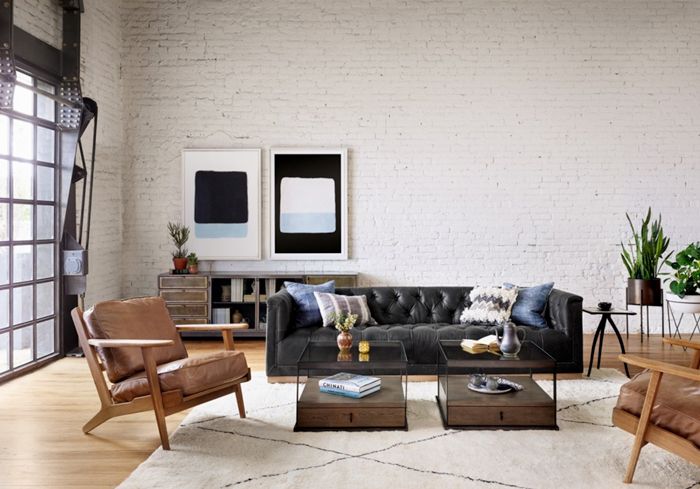 Pet-proofing Your Sofa or Sectional
Not all sofa or sectional materials are suitable for pets, so choose a material that will not attract your pet's attention to reduce the chances of them ruining your beautiful investment.
If you are able to keep your pets off the couch, then that's great. However, we know that pets have minds of their own. Their hair, dander, saliva, and other excretions have the potential to stick to or otherwise dirty your furniture—and that's not considering what their claws and teeth can do.
Best Sofas and Sectionals for Your Pet
Easy-to-clean fabrics for your sofa or sectional will be ideal for your furry friends. Choose fabrics that have tight weaves or little texture to prevent pet hair and dander from getting trapped and from your pet's claws getting snagged. Loosely woven fabrics, like wool, will definitely snag. Other materials to avoid for your sofa or sectional if you have pets include silk, linen, chenille, tweed, and velvet.
Furniture made with synthetic materials, leather, or denim are ideal since they are the easiest to clean and likely the most durable options that can stand up to pet use. The most recommended sofa or sectional materials for pet owners include leather and microfiber sofas.
Leather
Leather and fake leather is easy to clean, especially because pet hair doesn't stick to it. A quick wipe down on the leather will remove any hair or particles. Claws and scratches are the complaints that come with leather, though. However, if the leather is already distressed, it can mask any scratch marks that might be caused by your pets, too.
Although leather sofas or sectionals can be great for dog owners, cat owners are cautioned as cats are often attracted to scratching leather couches. (Provide them with a nice pet bed and a solid scratching post or other toys nearby instead!)
Microfiber and Synthetic Fabrics
Like leather, microfiber sofas are easy to clean and are quite durable—and ideal for cat owners since cats don't seem to like to scratch at this synthetic material. Microsuede, also synthetic, is a beautiful fabric that's also pet friendly as it mimics suede but doesn't stain and is easy to clean.
Essential Sofa Cleaning Tools for Pets
Lint rollers will be your second best friend to help remove your pet's hair from your sofa. Likewise, applying a stain repellent to your sofa may also prevent pesky pet nuisances and accidents.
If needed, and if it's safe for your furniture, a fabric deodorizing spray may also come in handy to remove any pet odors from the material. Another way to further pet-proof your furniture is to get a pet-proof furniture cover made from canvas.
When it comes to your pets, regular bathing and keeping their nails filed down will help prevent malodorous or damaged sofas and sectionals. If you have a dog, brush its fur often (preferably outside) to remove any strands that may be ready to fall before they fall on your couch.