By Jessica Earley
March 15, 2022
Nothing can more quickly change the overall aesthetic of your kitchen than updating your kitchen cabinets! Whether you're installing completely brand-new cabinets or are refinishing them as a DIY, your kitchen cabinet finish can make or break cohesion of your kitchen's design.
In this guide, we will help you understand the pros and cons of the most common kitchen cabinet finishes so you can make your cabinet purchase with confidence!
Of all kitchen cabinet finishes, there's nothing easier or more versatile than paint. Paint finish for cabinets (also known as opaque cabinets) are offered in a robust range of colors, making them easy to match any style.
For example, our custom cabinet collection Wilora Foxcroft comes in 17 paint finish options, from deep emerald to a soft caramel to a moody onyx.
Paint will hide any imperfections in the wood or cabinet door, creating a seamless and uniformed look throughout your kitchen.
Matte vs. Semi-Gloss vs. Satin Cabinet Finishes
Here are some types of paint to consider when choosing a painted finish for your kitchen cabinets.
Matte paint dries flat and doesn't really reflect light or have any shine at all. Matte paint doesn't create as smooth of a surface as other paint, so dirt and grime may build up faster and be harder to clean.
Semi-gloss paint dries shiny and bright—perfect for bold, striking cabinets. This paint generally reflects more light, increasing the chance that dings, dents, and scratches will be more visible as time goes on.
Satin paint still has some shine but will dry a little more flat than semi-gloss paint does. It's more durable and will hold up better under the hot, humid, and messy environment of a kitchen.
Enamel paint is an extremely durable, high gloss paint. It dries hard and creates a smooth surface that is easy to clean and resists marring or scratching.
Want to make your painted cabinets appear a little more rustic? Consider the distressed cabinet look. Simply paint your cabinets and then sand down part of the paint to mimic the look of wear and tear. This approach works well in farmhouse kitchens.
Ultimately, the best paint finish for kitchen cabinets is the one that fits your budget, durability needs, and kitchen style.
✅ Pros
Robust range of colors
Easy to match to any style
Hides imperfections in the wood
Creates seamless and uniformed looks
❌ Cons
Some varieties can crack and peel if not cared for properly
Matte finishes can be hard to clean
Not the best DIY–results are best when painted by professionals
Want to enhance the natural beauty of your wood cabinets? Stain is the perfect wood cabinet finish for that! Whether you're shopping for new stained cabinets or you're looking to refinish your current cabinets as a DIY, stain is affordable, durable, and easy to maintain.
Cabinet stain is made using natural pigments and dyes and can be water-based or solvent-based.
When applying color with a stain, it soaks deep into your cabinets to become part of the wood. Because of this, stain moves with the natural swelling and shrinking of your cabinets and won't crack or peel like paint or lacquer does.
Keep in mind that there are a number of different types of stains for wood cabinets, and each can affect the look and color of your cabinets differently. Our highly customizable Foxcroft cabinet collection, for example, offers 15 different wood stain options, each affecting the look of your cabinets in a different way.
If your cabinets get chipped or discolored, stain is easy to touch up using either the original stain or a stain pen you can pick up at the local hardware store.
Stain is also unlikely to fade and makes it easy to clean your cabinets with just a soft cloth and gentle cleaner.
✅ Pros
Affordable
Easy to touch up
Enhances the natural grain of your wood
Won't crack or peel
Color doesn't fade easily
❌ Cons
Can makes blemishes in the surface more visible
Does not apply well to MDF cabinets
Whether you paint or stain your kitchen cabinets, finishing them off with a glaze is an excellent way to add a rustic, aged, or antique look to your cabinets.
Transparent or semi-transparent glaze is typically applied completely over painted or stained cabinets and then wiped away, allowing the glaze to settle into the bevels, lines, and details of your cabinets with just a thin layer left on the rest of your cabinets.
A glaze finish on cabinets is all about highlighting the details–especially if you have intricate, hand-carved designs throughout your cabinets. Glazed cabinets match best with farmhouse or classic-styled kitchens.
There are a number of cabinet glaze colors, from dark black hues to light beige, white, and even gray glazes. Light-colored glazes are usually applied to light-colored cabinets and dark glazes are for dark cabinets. However, a trend right now is to use a dark glaze on white cabinets to bring out an aged look.
Applying an accent glaze is also common for kitchen cabinets. Rather than applying the glaze to the whole cabinet, accent glazes are applied by hand only on the details you want to highlight. This preserves the true base color of your cabinets rather than having a slight tint from glaze if it's applied all over.
❌ Cons
Can be a polarizing style, affecting your home's resale value
Adds cost to painted or stained cabinets
Time consuming DIY
Difficult to repair or refinish
Looking for an especially durable and easy-to-apply kitchen cabinet finish? Lacquer cabinets have you covered! Lacquer is a solvent-based paint that creates a rigid synthetic coating on surfaces. Lacquer can either be sprayed or brushed on and dries within 15 minutes so you can add multiple layers really quickly (which is great if you're using lacquer on a DIY project.)
It takes multiple layers of lacquer paint to achieve a lacquer finish. Lacquered kitchen cabinets come in matte, medium gloss, or high gloss. They are available in a variety of colors and can be used on any material or style of cabinets.
Though lacquer is very durable, it's also susceptible to cracking if the wood beneath it swells with humidity. Lacquered cabinets have no resistance to chemicals, including mixtures of salt and water.
The lacquer on the cabinets near your kitchen sink and next to the stove are the most susceptible to breaking down, so we recommend that you inspect them once a month for signs of wear and reapply layers of lacquer if needed.
✅ Pros
Easy to clean
Does not flake
Hides brush strokes for a completely smooth finish
Extremely versatile color options
❌ Cons
Requires refinishing more often than other cabinet finishes
Can crack under the natural swell of wood
Susceptible to stains, scratches, and dents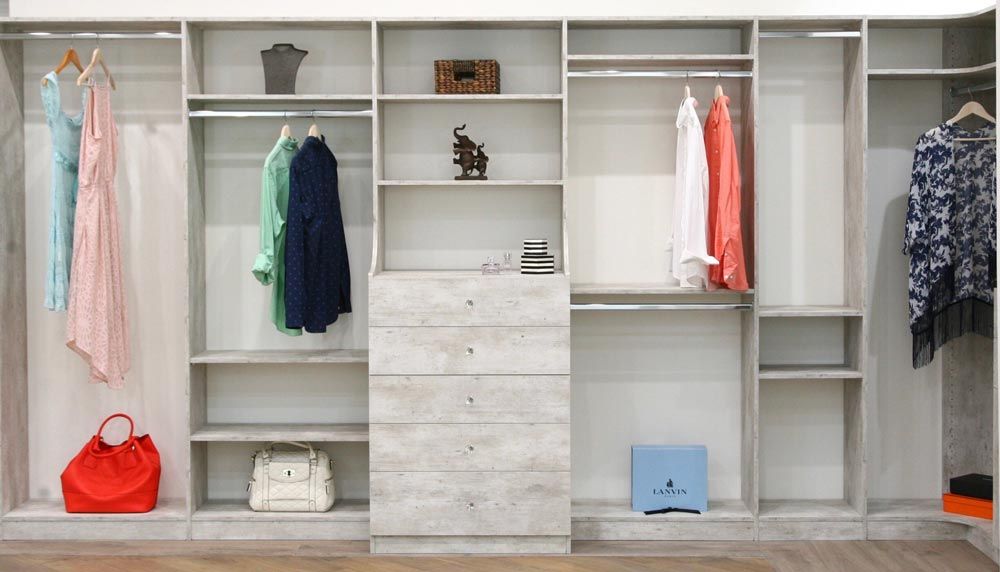 Laminate finished cabinets are a great option if you're looking for kitchen cabinets that are easier to maintain and more durable than natural wood cabinets. Laminate cabinets have a plywood, particle board, MDF, or HDF core covered in a thin, durable plastic laminate layer. This laminate layer can be any color and can even mimic the look of wood.
Laminate is available in both low-pressure (less durable and less expensive) and high-pressure (more durable and more expensive) options.
Because they have a condensed wood core, laminate cabinets are unlikely to crack or swell with changes in temperature and humidity. They hold up well against cooking and cleaning conditions in a kitchen!
However, occasionally the glue holding the laminate to the core may break down and cause the laminate to pull from the edge. That damage is practically impossible to repair.
Recently, more durable varieties of laminate kitchen cabinets have been developed: porta door style laminate material (more commonly known as PET) and thermal structured surface (or TSS).
PET enhances regular laminate finishes with a transparent coating that is cured under special temperature and UV light processes to increase durability. PET features a water-resistant, permanently attached edge that prevents the laminate from curling or lifting away from the core over time.
PET cabinets are also lightweight, scratch resistant, chemical resistant, amd UV-light stable. PET cabinets can be high-gloss or matte and create a seamless appearance throughout your kitchen.
TSS laminate cabinets, on the other hand, thermally bind specially designed papers to a particle board substrate. These materials can be any color and are texturized using steel plates or drums that are pressed into the top color and underlying cabinetry core. This creates a more durable laminate layer that will last for years!
Many of the kitchen cabinets you'll find when shopping will have a varnish on them. Almost always clear, varnish is a top coat you put on your cabinets that forms a hard protective layer once it's dry. Though not required, you may apply varnish to most kitchen cabinet finishes to increase durability.
Typically, you'll find polyurethane and conversion varnishes. Polyurethane varnish is a type of plastic that dries so strong it can even be used on floors.
Conversion varnish is made of resin and an acid catalyst that dries stronger and more durable than polyurethane. Conversion varnish should be applied by a professional because it requires wearing specially protective clothing and masks to prevent illness from inhaling the chemicals or getting it on your skin.
So, What Is the Best Cabinet Finish?
We love so many kitchen cabinets finishes for so many reasons that it's hard to pick a clear winner!
Laminate and melamine are contenders for sure because they so beautifully mimic the look of real wood but are far more durable. Stain is great for durability and enhancing your cabinet's natural features. But both paint and lacquer offer variety in color like nothing else.
If you need help narrowing down the choices for kitchen cabinet finishes (or have any other kitchen remodel questions), don't hesitate to reach out to our Vevano Home designers for help.
The consultation is free, and any products you order from us will be deducted from your design retainer until your design services are free!