How to Buy Quality Kitchen Cabinets Without Blowing Your Budget
RTA Cabinets Save Time and Money
By Megan Cowen
November 22, 2019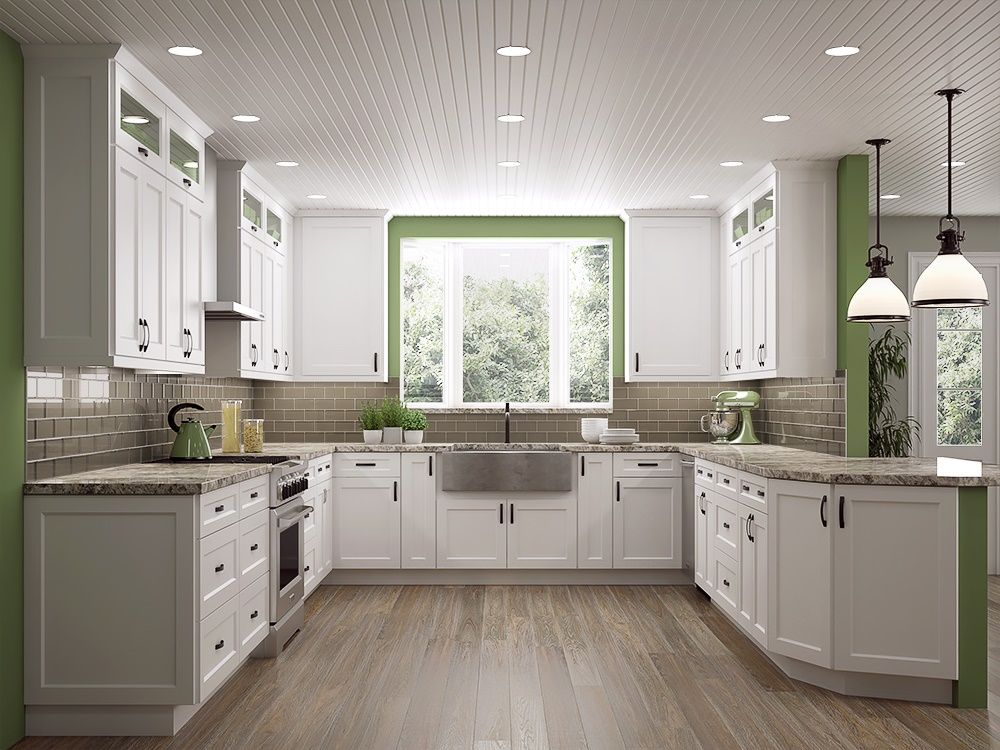 The National Kitchen and Bath Association (NKBA) estimates you spend 29% of your kitchen remodel budget on cabinets alone. But what if you could find quality cabinets for a lower price to make your budget go further? RTA cabinets are a fantastic, cost-effective option so you have more money left over for other upgrades such as countertops, flooring, lighting, and hardware.
RTA is short for "ready-to-assemble", and can reduce your costs by 25-40%. RTA cabinets are flat-packed by stacking the parts on top of one another and then wrapped. You save money by assembling the cabinets when they arrive at your home.
RTA cabinets are also less expensive due to reduced shipping costs. Shipping flat, stacked boxes is more cost-effective than bulky, hollow packages. Your cabinets are less likely to be damaged when they're shipped flat-packed unassembled instead of assembled. This helps ensure your project timeline stays on track.
RTA cabinets are a great option to help you get a quality kitchen layout within your budget. Even if you hire a contractor to assemble them for you, RTA cabinets can still cost less than assembled cabinets. Browse our full collection of RTA cabinets to find the perfect color, style, and size for your home at the right price. Or chat with our design experts about your needs and budget.