How to Choose Between Pre-Assembled & Ready-to-Assemble Cabinets
By the Vevano Home Team
April 26, 2021
What Are RTA Cabinets?
Ready-to-assemble cabinets are exactly what they sound like: cabinets that arrive as a set of unassembled, individual parts, ready for you to put together to prepare for installation. In other words, they arrive at your home "ready to assemble."
With pre-drilled holes and labeled parts to help with construction, RTA cabinets are delivered in a method known as flat-packed. This means the boards and pieces are sent unassembled and fitted into a narrow, flat package for easy shipping.
After your RTA cabinets arrive, it's up to you to assemble them. Once assembled, the cabinets can be installed—whether by you or a hired contractor—into your kitchen or bathroom.
Pros of RTA Cabinets
Pre-Labor Cost Savings = More Affordable
Because RTA cabinets do not arrive pre-assembled, the price is lower since the assemblage labor is not included in the overall cost. That makes RTA cabinets the more cost-effective option. You can also buy the parts separately, further keeping costs down.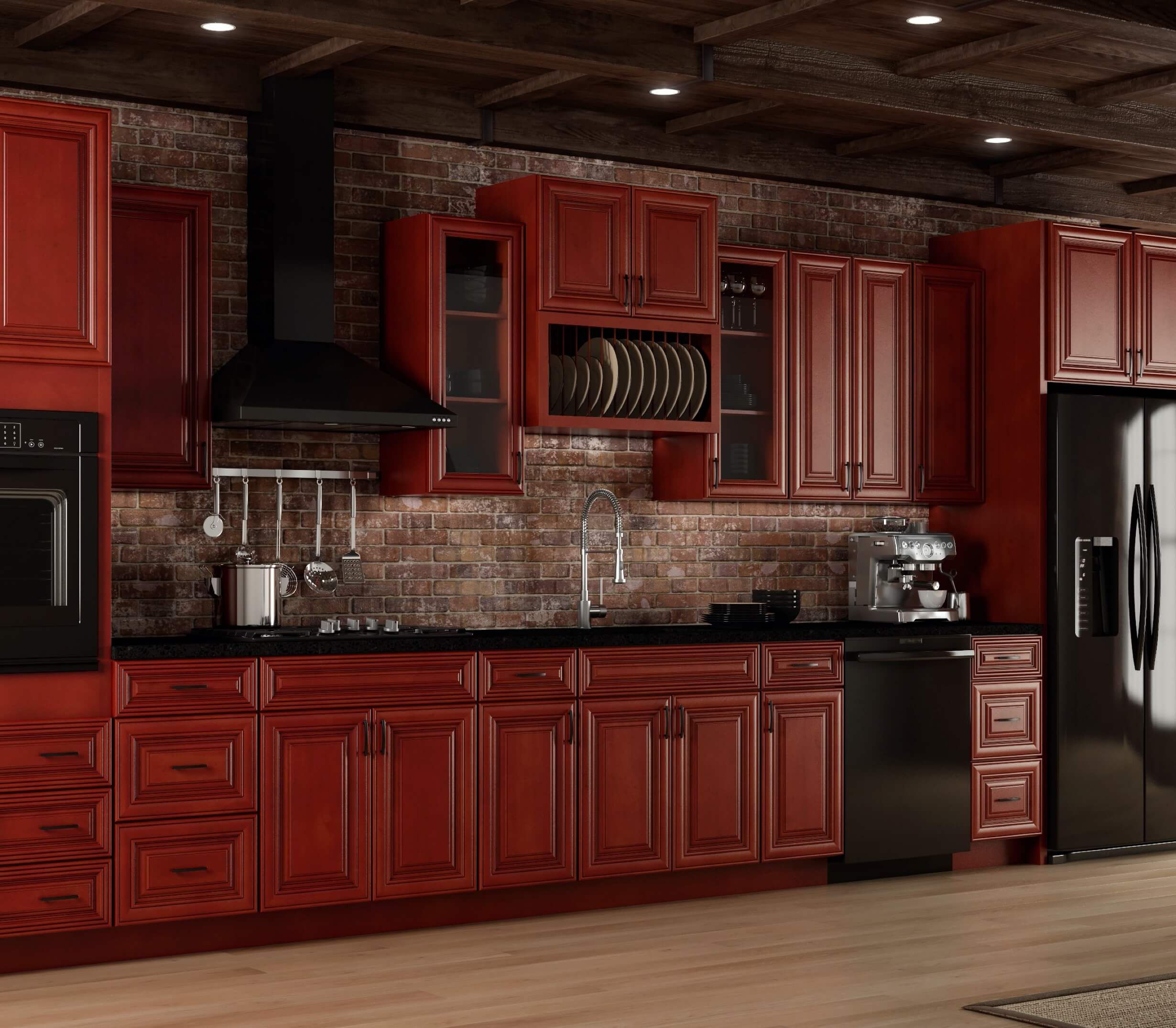 Potential for Higher Quality Product
Since costs are kept down without the price of labor, you may be able to buy higher quality materials for your cabinet—such as hardwood as opposed to particle board—with the money that you save. What you may not have been able to afford in pre-assembled form, you can in RTA form.
Shorter Shipping Times
RTA cabinet parts are premade, mass produced, and ready to go, which means they are typically ready to ship as soon as you place your order. The RTA's flat-packed packaging can also shorten shipping times.
Customizable Features
Since you can purchase parts separately with RTA cabinets, you have a bit more flexibility with some of the design. You can pick and choose which features you to assemble into your cabinets, such as shelving or hardware.
Cons of RTA Cabinets
Construction is Up to You
While the costs are kept down for RTA cabinets, that shifts the brunt of the labor onto the owner or whomever the owner hires to construct or install the cabinets. Even if you're saving money by assembling the cabinets yourself, you're still paying a cost in the time and energy it takes to build the cabinets.
Risk of Injury or Damage
Because you're left to construct the cabinets on your own, you risk injuring yourself or even damaging the product if something goes wrong during assembly. Even if you're skilled at building or good at following instructions, there's still a chance something could go askew while putting everything together.
Limited Sizing Options
Mass production is the modus operandi for RTA cabinets, and while this means faster shipping times and more affordable prices, it also means fewer sizing options and customizations than you might get with pre-assembled cabinets.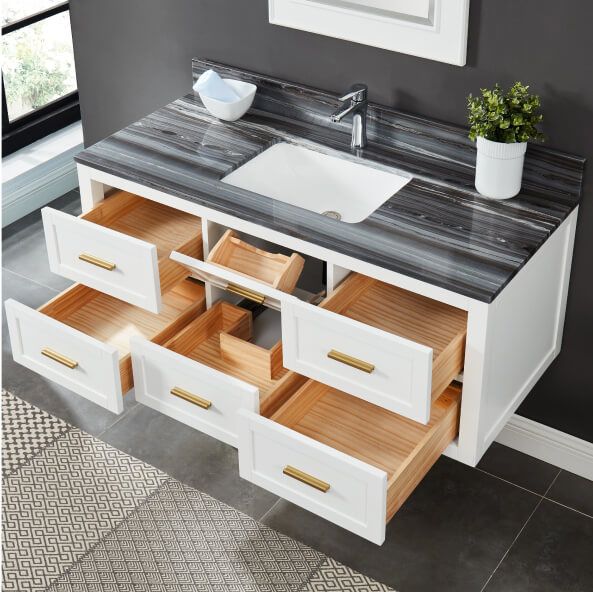 No Guarantees
Usually, RTA cabinets do not come with any guarantees since they don't show up as the fully finished and assembled product. If the company behind the production isn't responsible for cabinet assembly, then they also aren't on the hook for poor construction.
Difficulty Finding Replacement Parts
On top of no guarantees to reinforce cabinet products, it's often hard to find replacement parts from the manufacturer because the cabinets are often mass produced overseas. It doesn't help that small pieces and parts may be easy to lose, even in transit to your location.
Weaker Construction
Since RTA cabinets aren't professionally built with builder-grade materials, adhesive, and other tools that enhance durability of the cabinet joints, the construction is not as strong as it could be if it were pre-assembled or assembled by a professional.
May Need to Hire a Pro
If the construction is too complicated for you to complete on your own, or if you simply don't have the time or skills to put together your new RTA cabinets, you may have to hire someone to assemble them for you. Paying someone to do this could negate the costs you saved by opting for an RTA cabinet instead of a pre-assembled option.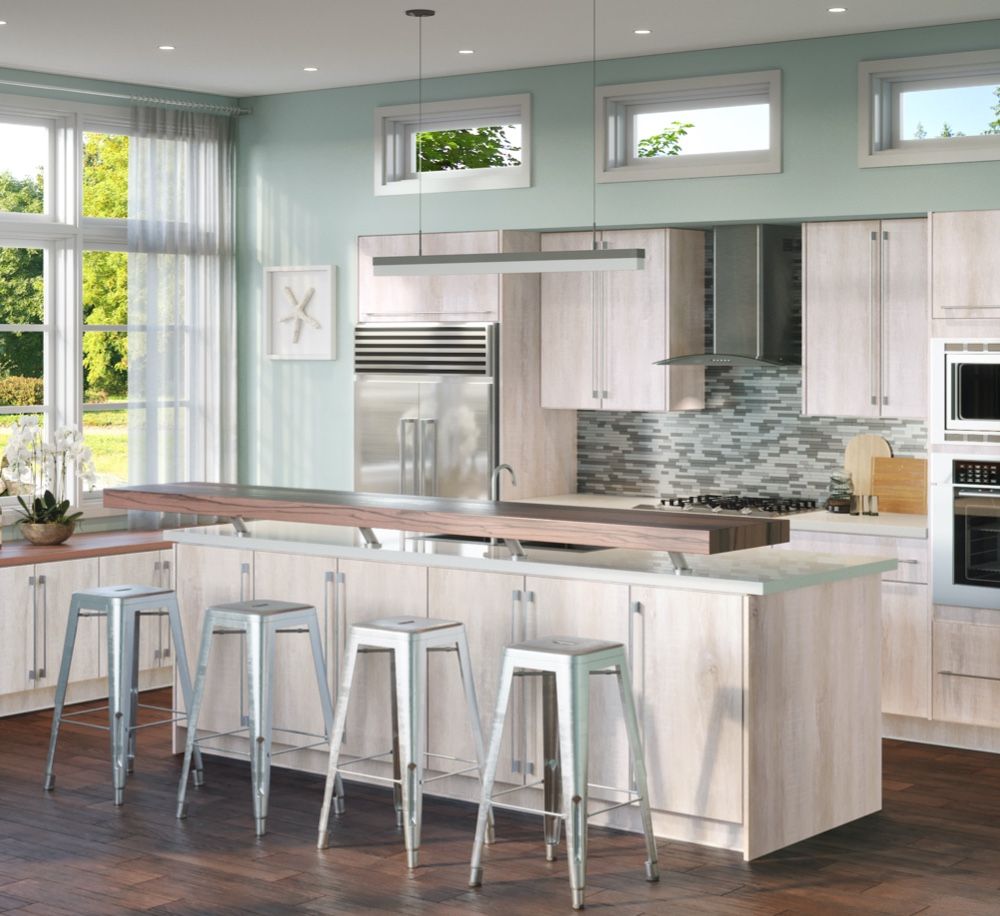 Pros of Pre-Assembled Cabinets
Already Assembled = Quicker Installation
Obviously! No muss, no fuss—pre-assembled cabinets require no added time, energy, or effort to assemble anything. Pre-assembled cabinets are ready to lock and load into your desired position. Pre-assembly also lessens the chance of injury or damage due to assembly challenges.
Stronger & Higher Quality
Pre-assembled cabinets are constructed and assembled with industrial grade materials, tools, and quality craftsmanship, making them extremely durable. These high quality, professionally constructed cabinets will both look great and last for the long haul.
Optimal Customization in Sizing
To create a cohesive look throughout your kitchen cabinets, it's easy to find pre-assembled cabinets that have the same design in different dimensions and sizes.
More Design Options
The variety of pre-assembled cabinets are expansive, so there are plenty of options when it comes to varying up your cabinetry. Cabinets that incorporate Lazy Susans, pull-outs, or other organizational features are more likely to come in the pre-assembled fashion.
A Guarantee!
One major perk over RTA cabinets is that pre-assembled cabinets come with warranties that guarantee a quality assembled product and replacement parts in the event of malfunction or damage.
Cons of Pre-Assembled Cabinets
Higher Cost
The cost of assembly is factored into the price of pre-assembled cabinets. While the task of assembling the cabinets yourself is removed, the cost of pre-assembly makes it the pricier cabinet option. Another cost-upping factor is the shipping. Since pre-assembled cabinets are bigger and bulkier to ship, the shipping costs should also be a consideration, especially if they are coming from overseas.
Longer Shipping Times
Cabinets that come pre-assembled can be very large and thus take longer to ship. They can't be shipped in a flat box like RTA options. Any customization requested in the ordering process will also extend the amount of time it takes to ship the cabinet to you. It could be three weeks to three months before you get your pre-assembled cabinets—the latter specifically for specialty customized cabinets.