Featured Design Project: Remodeling Lindsey & Jonny's Kitchen
By the Vevano Home Team
March 23, 2021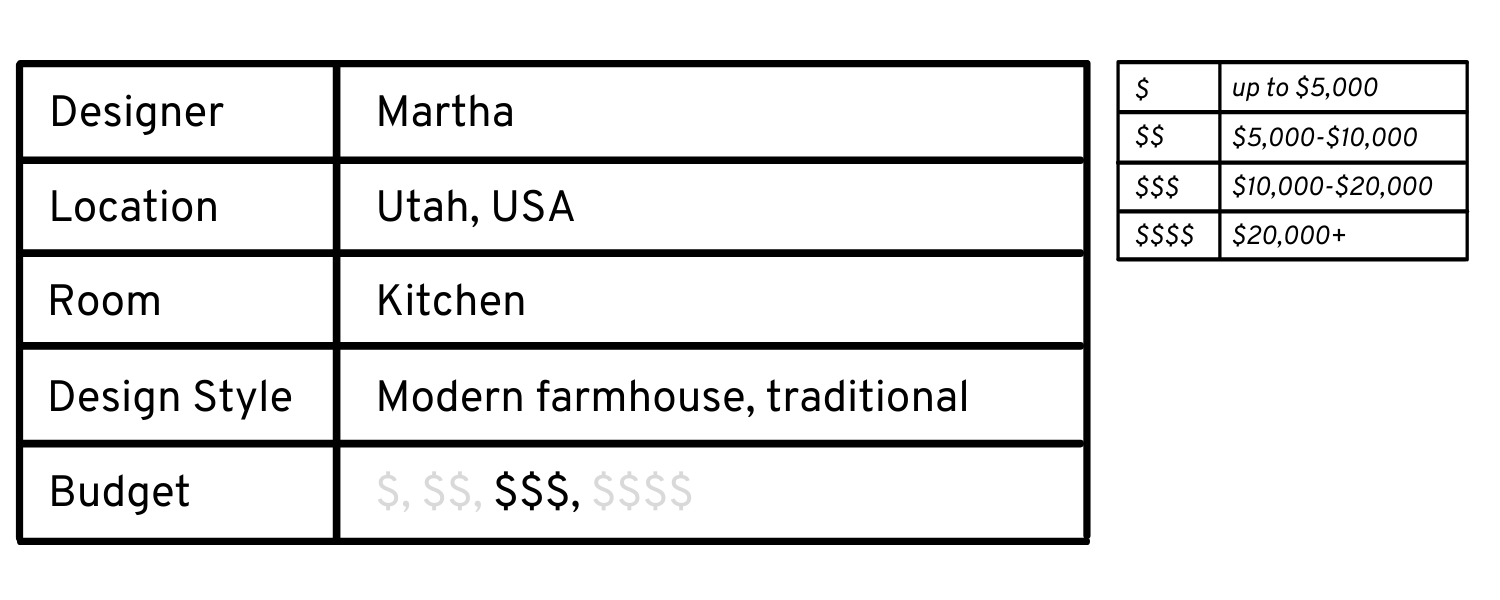 There comes a point when your kitchen still works but it's not working how you really want it to. The space becomes crammed, the storage starts lacking, and the design feels stale. That's how it felt for Lindsey and Jonny before they had their kitchen remodeled with the help of Vevano Home.
Before
Lindsey and Jonny had an awkward layout in their kitchen, which featured a clunky island that made it difficult for more than one person to be in the kitchen at a time. The area was already tight on space, so the oddly shaped kitchen island proved to be more problematic than helpful. The island had a corner cabinet that felt like wasted space due to the small shape. Not only that, there was also no space for comfortable bar seating at the island.
While the kitchen cabinets looked okay on the surface, they were dated and would only close with the help of velcro, certainly not ideal. Overall, the cabinetry and storage in their kitchen didn't feel like it was working for Jonny and Lindsey any more.
"Your home doesn't have to be falling apart to make the investment of a remodel worth it." - Martha, Head of Product and Design at Vevano Home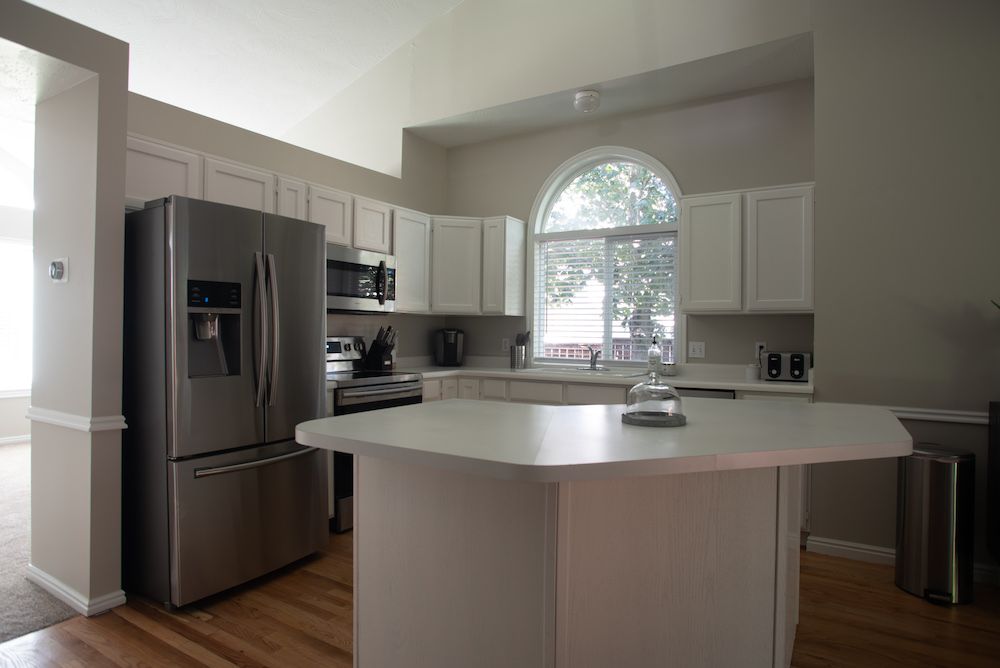 The Design Process
Vevano Home Designer Martha worked with Lindsey and Jonny to map out their kitchen's remodel. Using Lindsey and Jonny's inspiration and desired features, Martha set up 3D renderings for their ideal kitchen layout within the space. Martha also offered product ideas and samples to help them achieve their storage and aesthetic goals while fitting their budget.
"They wanted more storage but didn't have anywhere to add it," said Martha, Head of Product and Design. More storage was accomplished by going from 30" cabinets to 42" and using the full height available in the space. Adjusting the kitchen island to a more functional shape would also contribute to added storage.
Once the updated layout was confirmed, the finishing touches to emphasize an updated style were brought into play. Martha walked the couple through the process of purchasing and planning for their remodel for a seamless transition from their old kitchen to the new.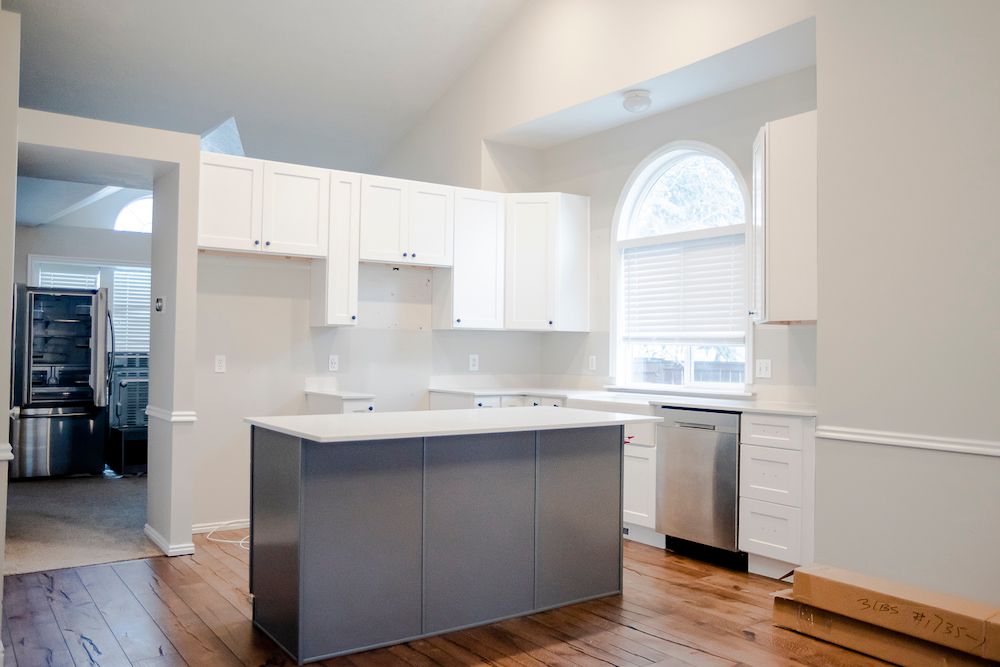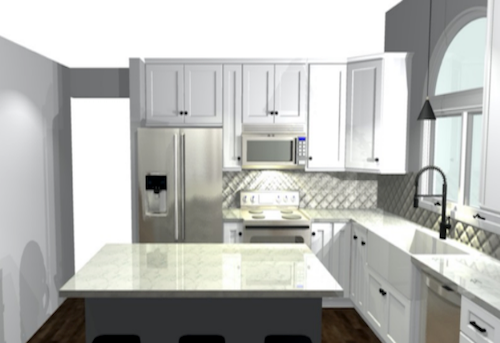 "My favorite part about the kitchen is just how the overall design came together," said Lindsey.
After
Lindsey and Jonny's kitchen transformed from a clunky, out-of-date kitchen to a more intuitively designed farmhouse kitchen.
The layout shifted to straighter lines and a wider walkway throughout, allowing more space for those in the kitchen. The added storage through the bigger cabinetry and the new rectangular kitchen island also hit their need for more useful storage space. They also got their wanted kitchen island seating with extra space to spare.
"Not only do you get to enjoy the beautiful and functional space everyday, but the remodel also adds to your home value." - Martha, Head of Product and Design at Vevano Home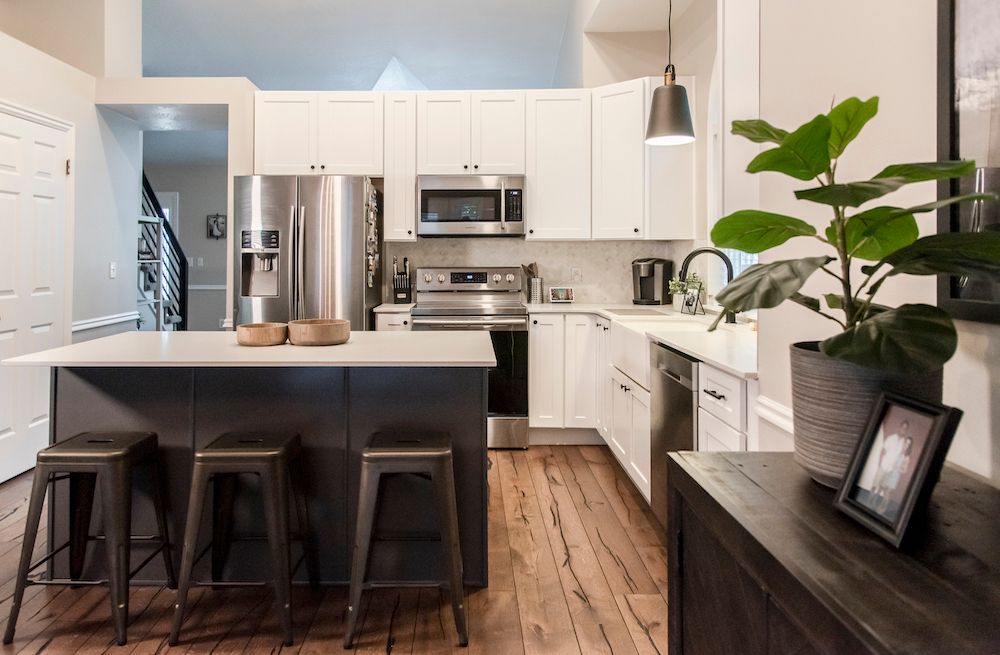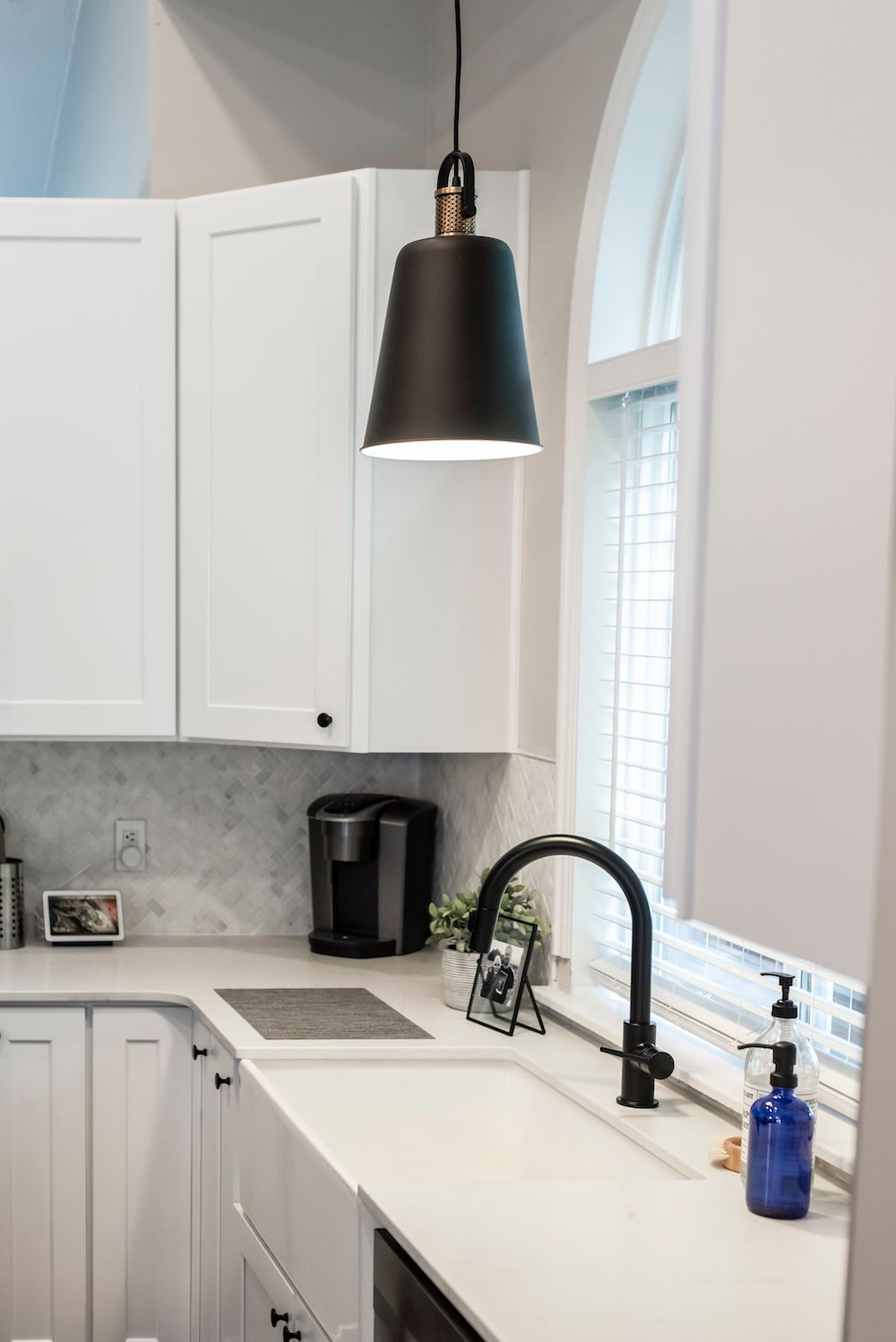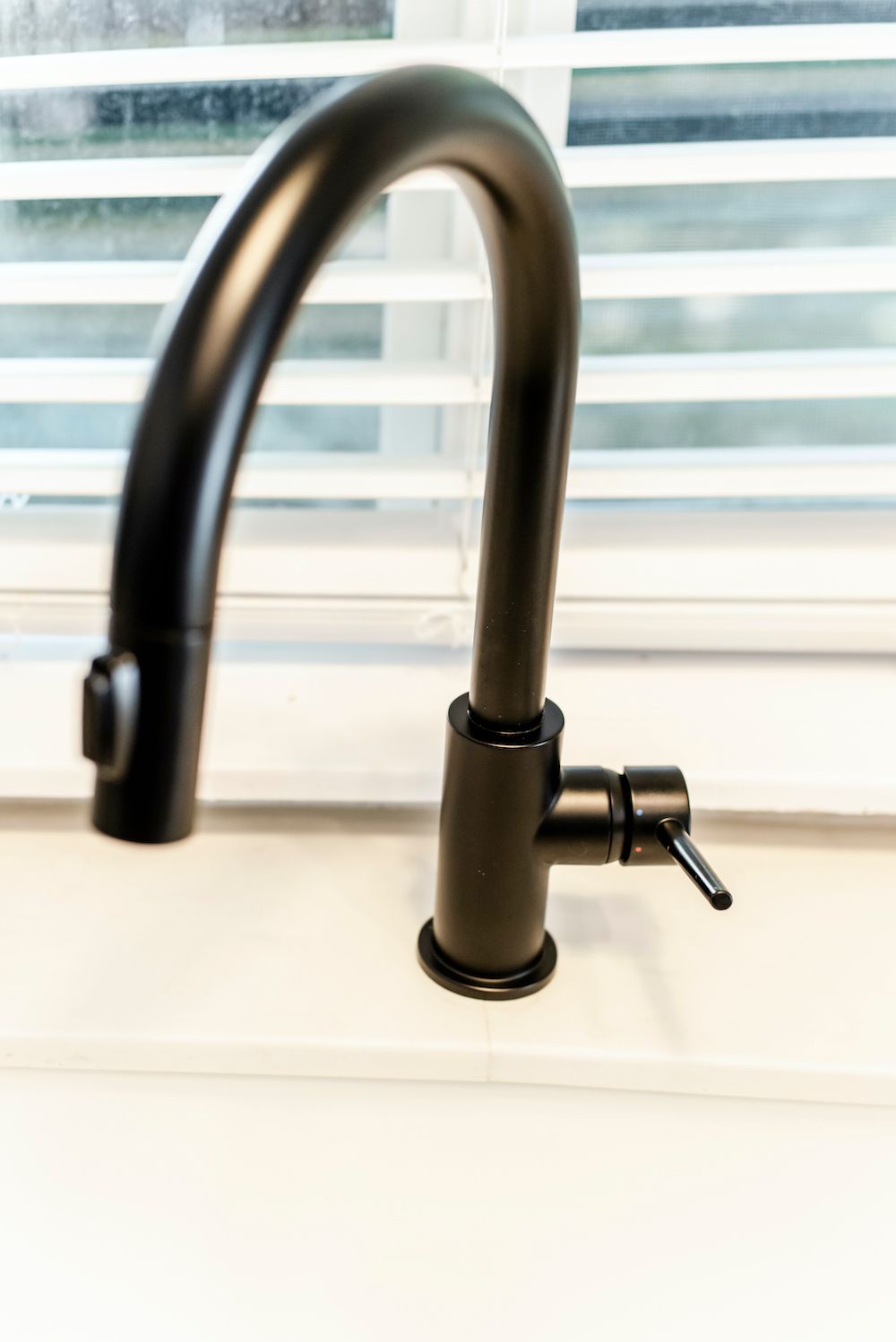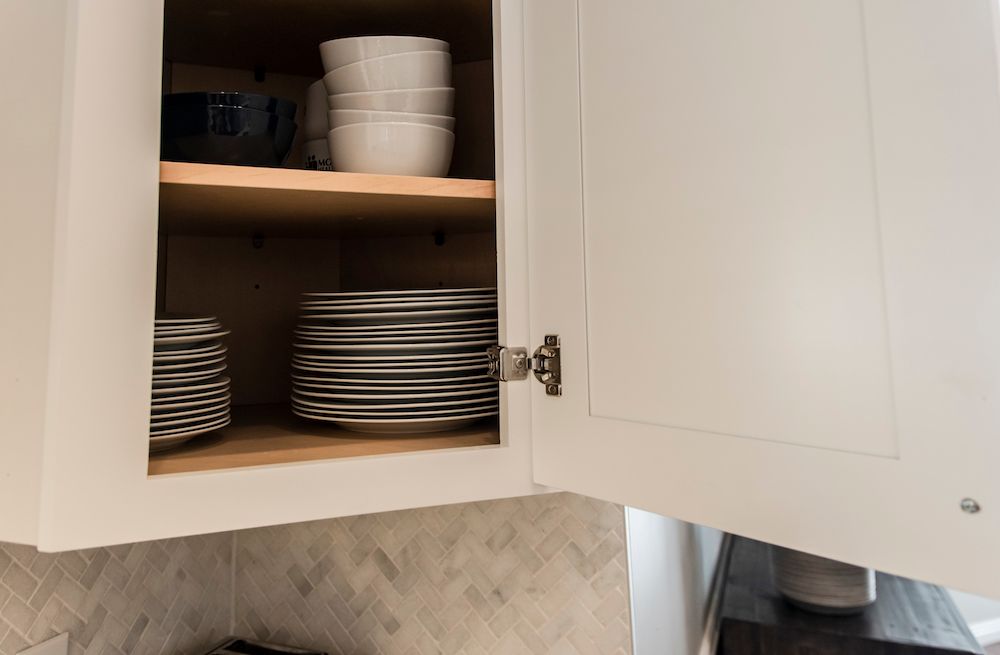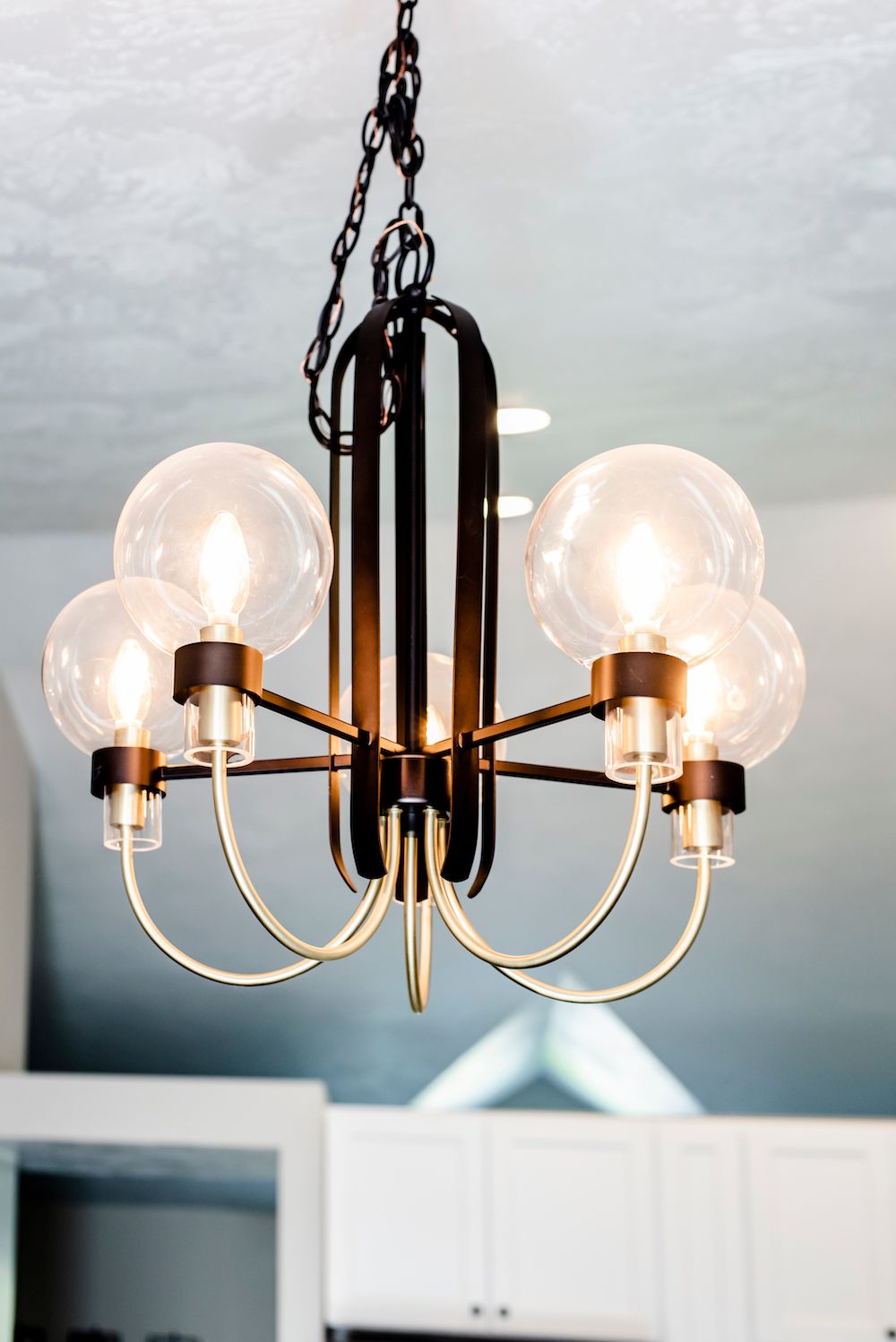 Featuring beautiful white marble countertops, dark engineered wood flooring, spacious cabinets, matte black hardware , and a matte black pull-down kitchen faucet over the classic farmhouse sink, the remodeled kitchen became one that both Lindsey and Jonny love.
"Working with a personal designer was absolutely amazing; it made things a whole lot easier. I would absolutely recommend Vevano to my friends and family." - Jonny
Remodel Your Home with a Vevano Home Designer
Do you want to replace dated features like your kitchen cabinets? Or are you looking to completely upgrade your kitchen (or another area of your home) with a remodel?
Whatever your renovation or remodel needs, we can help! Contact us today.