How to Remodel a House: Planning for Your Next Home Project
By the Vevano Home Team
February 23, 2021
Although a lot is involved in seeing remodel plans through from start to finish, there is a way to make your remodel easier to manage. Knowing how to remodel a house all boils down to planning, organizing, and knowing who and what you need to bring it to fruition.
To put this into perspective: You wouldn't start a business without a business plan that outlines your strategy. It's the same for a remodel. You don't want to dive in without knowing what you're getting into and what you want your outcome to be. That is, how your remodel will look and function and the pieces and people who make it happen.
A few key pieces need to be lined up before you begin a remodel to make sure it runs as smoothly as possible. Find out what you should consider.
Planning
Vision Building: Start with the end in mind and know what you want from your remodel. What's your vision? What does your new space look like and how do you want it to function? This is an essential step in the remodeling process. It will give you an idea of what will change, what aspects are within your scope to take care of yourself, and which aspects require professional help.
Estimate a Budget: This is where you plan for your priorities and what you want to spend to achieve your redesign vision. Have an idea of what kind of budget you want to work with and what the maximum amount you are willing to spend. Research the costs that come with remodeling, such as materials, labor, and permits (if necessary for structural changes), so you can plan for what you need. Consider what kind of professional help you need, whether you're restructuring walls (carpenter) or remodeling a bathroom (plumber and/or electrician). Don't forget to budget for extra materials in certain categories, such as flooring or tile.
For example, if you are remodeling your kitchen, break your vision down by features involved in the upgrade: cabinets, appliances, countertops, walls and ceilings, flooring, lighting, or stylistic touches. Consider each feature's cost as well as the cost of installation and/or labor as you finalize your budget. It may be helpful to get estimates from contractors to know what to expect for labor and material costs, and to figure out if you need any permits.
A remodeling project budget could be as low as $5,000 for a low-cost remodel or renovation, or stretch to a high-end remodel investment of $40,000+. Overall, the budget will depend on how extensive of a remodel you want.
3D renderings from an interior designer are a valuable guide as you and anyone working on your remodel can have a visual resource depicting your desired vision.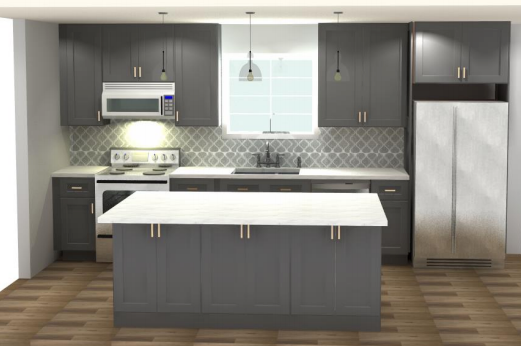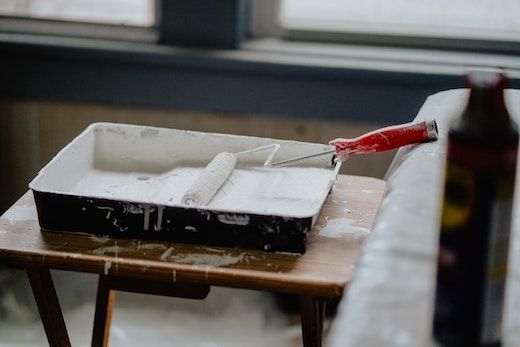 Any combination of contractors could be necessary for your remodel, so it's crucial to know what's truly involved in your redesign.
Returning to the kitchen remodel example, a general contractor could oversee the whole remodel project after a designer has helped to map out the new kitchen. A plumber reconfigures and updates the pipes into a new arrangement for a new line for an island sink. A carpenter frames a new wall with embossed molding to create a pantry closet. An electrician installs new wiring into the new pantry for a recessed lighting fixture and an inspector visits the worksite to make sure everything is up to code throughout the process.
Hiring Your Crew
To find trustworthy and qualified contractors, ask your friends or family for contractors they have worked with before, or use a contractor referral service like HomeAdvisor or Angie's List. Review multiple contractors and ask for estimated bids on your redesign project (3-4 is standard). Look into their past work, check that they are licensed and insured, and seek referrals or recommendations from previous clients wherever possible. Ensure they are reliable, can finish the work in a timely and thorough manner, and fit your remodeling needs (experience with your type of remodel and they are available for your timeline). It may even be helpful to confer with contracting professionals about other contractors to understand their work ethic.
A good general contractor can likely connect you to subcontractors and other tradesmen who can contribute to your remodel. Also, remember that you get what you pay for, so the lower price doesn't always mean the better deal in the long run.Likewise, having your cousin fix something may be cost and time-effective, but if they aren't a pro, that repair may not be as efficient or longstanding.
It's most important to sign contracts (including terms and schedule of payment) with contractors who understand your vision and communicate well with you, and also have the proper licenses and insurance, a good history of past projects, and happy clients you can get references from.