What is LVT? Everything You Need to Know about Luxury Vinyl Tile
Quick Facts About Luxury Vinyl Tile
By Vevano Home Team
December 30, 2019
Whether it's an issue with your space or your budget, Luxury Vinyl Tile (or LVT) is the answer to your flooring problem!
LVT is composed of PVC vinyl layers, a realistic 3D photo layer, and an extremely durable protective layer. It's made to look like wood or stone, so there are a lot of options to choose from. Unlike Vinyl sheeting, Luxury Vinyl Tile comes in tile or planks that are easy to install and replace. LVT might be referred to as Luxury Vinyl Plank, or LVP, especially if the LVT mimics te look of wood or comes in a plank.
Luxury Vinyl Tile is available in both glue-down and click-together options. Glue-down versions are thin, lightweight, and very flexible while click-together versions are thicker and range from flexible to rigid planks.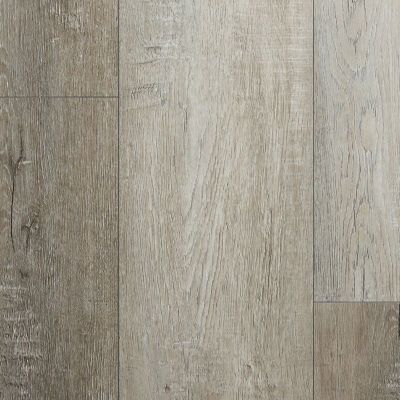 Here's a quick look at how LVT is made:
The Core—The first layer of your LVT plank or tile is the core, which creates the base for all your other layers and sits directly upon your prepped subfloor. Traditional LVT has a core made of strong but flexible Poly Vinyl Chloride, or PVC. LVT with a wood plastic composite core is called WPC, and LVT with a stone plastic composite core is called SPC.
Vinyl Layer—A vinyl layer is placed over the core to seal it and become a good platform for the last two layers.
Photographic Layer—This is where the fun part starts! The photographic layer can mimic any wood, stone, or tyle look you can imagine (though wood-looking varieties are most popular). With LVT, you'll find a variety of options to match almost any design style.
Transparent Protective Wear Layer—One of the most important parts of LVT is the protective wear layer! It seals the rest of the layers together and makes your floors resistant to scuffs, scratches, dents, and water damage.
An Easy Solution to Uneven Surfaces
A click-together LVT floor produces a floating surface that is more forgiving than its glue-down counterpart which is more prone to reveal imperfections in the sub-surface.
Hardwood Look without the Hardwood Cons
Many people want hardwood in their basement, bathrooms, or laundry room. But because of moisture issues, it's not recommended to install actual hardwood in these spaces. Both glue-down and click-together LVT options are great alternatives that look like wood and can be installed in any indoor space.
DIY-Friendly Installation
Installation is much easier with LVT compared to hardwood and tile. You don't have to deal with nail guns, leveling, spacers, or grout. It's a great product for the novice DIYer and can save time and money.
Cost Effective
When comparing the cost of LVT to hardwood, LVT is much more economical. It depends on the type and finish, but it can reduce your costs by as much as $3-5 per square foot. The cost is comparable to tile, but after factoring in tools and materials needed for installation, LVT still wins.
So, if you are looking for a flexible product that looks beautiful and is easy on the budget, LVT is a great option. Check out our selection of LVT flooring products.