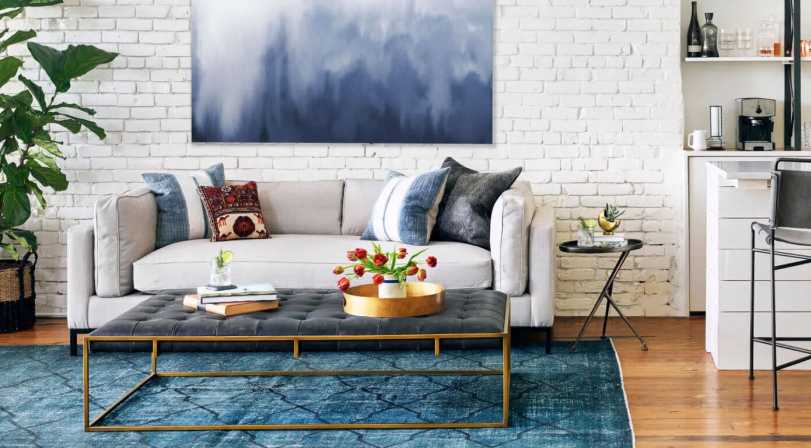 Introducing
Fourhands Furniture
Transform your space with inspired designs that blend style and comfort.
Shop Now
Feel At Home With Your Furniture
Transform and re-furnish your space to make it feel like home for you and your loved ones. You can easily change the style of any room by incorporating new furniture, your imagination is the limit. Compliment your home and lifestyle by styling your home with high quality furniture that offers the aesthetic(s) you desire while also functioning at the capacity you need. Quality made furniture, materials, and craftsmanship all contribute to an elevated experience and ambience to your home with the promise of durability and longevity for your furniture. Explore our collection of furniture, provided by Four Hands, meant to inspire and enhance your home, one room at a time.
Create a Comfortable Living Room
The living room is the hub for entertainment and hosting, so it should reflect your personality and also provide a communal area for everyone to connect. Scout out a new sofa or sectional to add comfort and ample seating to your living spaces, whether you want to kick back and relax or if you want to host family and friends. Adding ottomans or chaise lounges supply you with more cozy seating, especially when complemented with a sectional sofa. Incorporating living room furniture that enhances the space and brings it together fleshes out this special area of your home.We offer end tables, coffee tables, deco art, rugs, additional throw pillows for your sofa, lighting, and more. Put your sense of style on full display in a newly re-furnished living room.